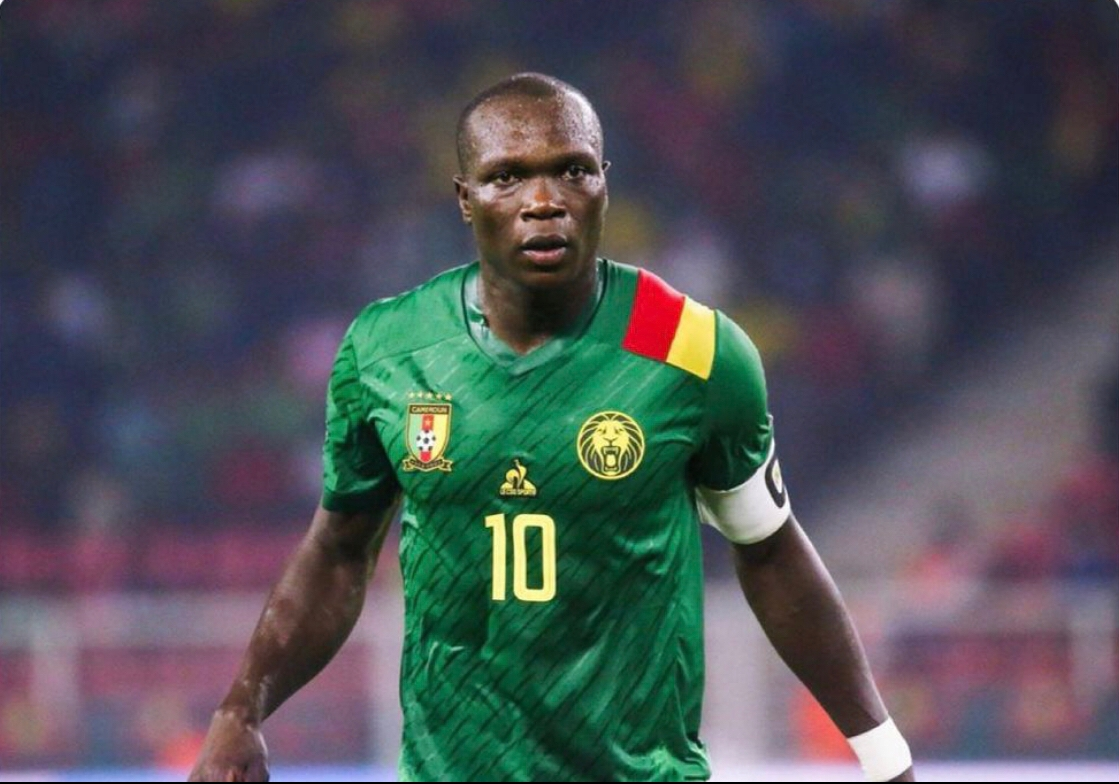 African footballers. There are reports that Vincent Aboubakar's contract at Al Nassr could have been terminated to make way for the new Portuguese signing, Christiano Ronaldo.
The striker will depart the club due to a Saudi League rule which states that a club can register up to 8 foreign players. In order to include Ronaldo in the squad, the club would have had to release one of their existing foreign players.
Aboubakar has mutually agreed to terminate his contract and will be compensated by the club, according to reports in France, quoted by the Daily Mail report.
The 30-year-old is currently being linked with a move to Premier League outfit Manchester United as he is now a free agent wrote Goal.com.
The move by Al Nassr has left fans in Africa debating the matter on social media with a section feeling Aboubakar, who impressed in the World Cup with Cameroon and had recorded 13 goals and six assists during his time in Saudi Arabia, had been treated unfairly
Ronaldo will however have to wait till January 22 before he can make his debut for the club due to an altercation he had with fan during a game in Goodison Park in November of last year.
The star is currently suspended for smashing an Everton fan's phone out of their hand while leaving the pitch.
What did fans have to say about Vincent Aboubakar's contract termination?
If not because of marketing strategy. How can one compare Ronaldo to Aboubakar at this age? Vincent is a proper striker that guarantees you goals. – Abel Obakore Atimah
I'm very certain they [Al Nassr] will regret their reckless action to end Aboubakar's contract. – James Bulus
But Aboubakar is currently better than Ronaldo. That club will regret their action later. The league is not even recognised though. – Collins Junior
Aboubakar is better than Ronaldo at the moment… Al Nassr will regret it. – Thomas Mwamba
Aboubakar is more fit and can perform better than Rolando but why terminate his contract?😂 Take heart boss. – Ugwu Asogwa
I pray that Al Nassr will not regret all their actions. – Martins Adebayo Olatise
The club will later regret signing Ronaldo. With this current form, Aboubakar is far better than Ronaldo. – Bhim Bwoy
I hope they don't regret this …. Time will tell. – Franklin Nana
They will regret, this Al Nassr team is aimless because Aboubakar is better than Ronaldo. – EA Proverbs Intellectual
I told my Cameroonian friends that the club will terminate Abou's contract. Though they'll later regret their actions. – Julius Crown Oladapo
They made a big mistake because at the moment this guy is better than CR7. – Kiggundu Ndowa
READ ALSO:
AFCON 2021, Top scorers: Vincent Aboubakar leads golden boot rankings

AFCON 2021: Footballers who made it on the AFCON Team of the Tournament list and their nationalities

AFCON 2021 Top goal scorers, teams they play for in Europe and nationality