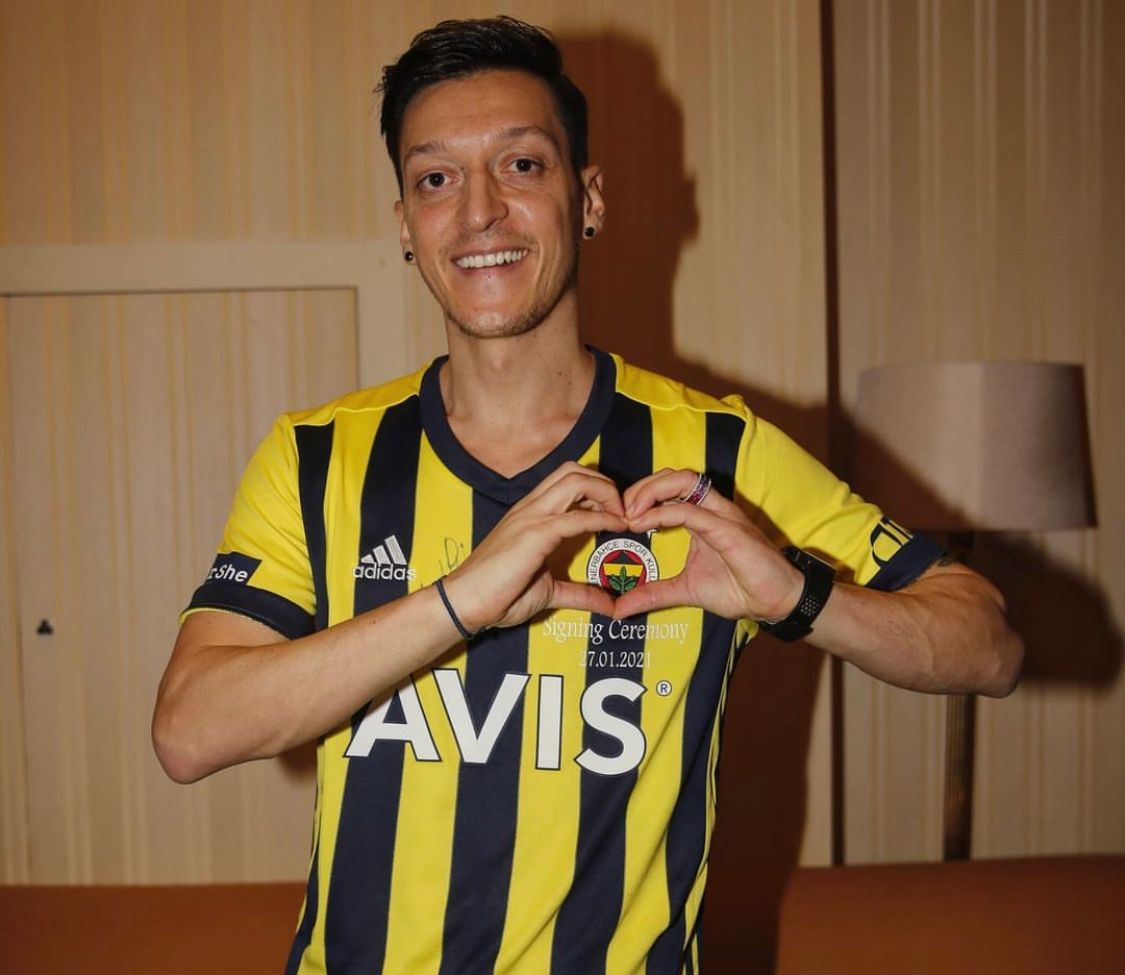 World Sports news. Germany's football World Cup-wining midfielder Mesut Ozil has announced his retirement at the age of 34. The ex-Real Madrid and Arsenal footballer was a member of Germany's World Cup-winning side in Brazil 2014.
Ozil retired from the national squad in 2018 amid a political debate in Germany about an influx of migrants and refugees and after a backlash over a photograph taken with Turkish President Tayyip Erdogan, saying he faced "racism and disrespect" over his Turkish ancestry, wrote Reuters.
Why is Mesut Ozil retiring from football?
Mesut shared his reason for retiring over a post on social media platform Instagram. The ex-Germany player highlighted his reasons and this is what he had to say:
"I'm announcing my immediate retirement from professional football. I've had the privilege to be a professional football player for almost 17 years now and I feel incredibly thankful for the opportunity," Ozil said in a statement on his social media accounts on Wednesday.
"But in recent weeks and months, having also suffered some injuries, it's become more and more clear that it's time to leave the big stage of football."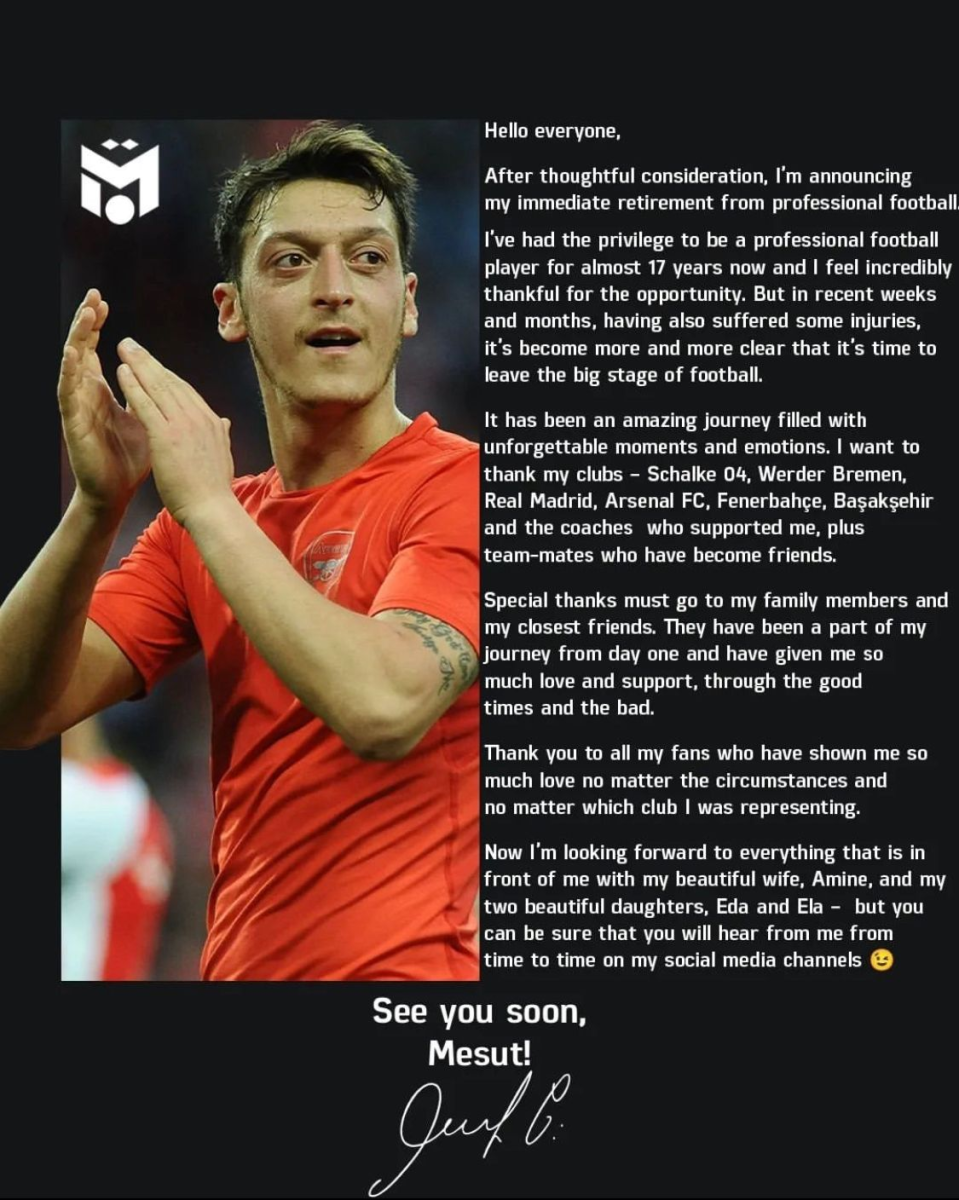 Ozil also thanked his fans who have shown him so much love no matter the circumstances and whichever club he was supporting. The star player said he has experienced racism in the past following Germany's first-round exit at the 2018 World Cup with the popular statement.
'I am German when we win, but I am an immigrant when we lose.'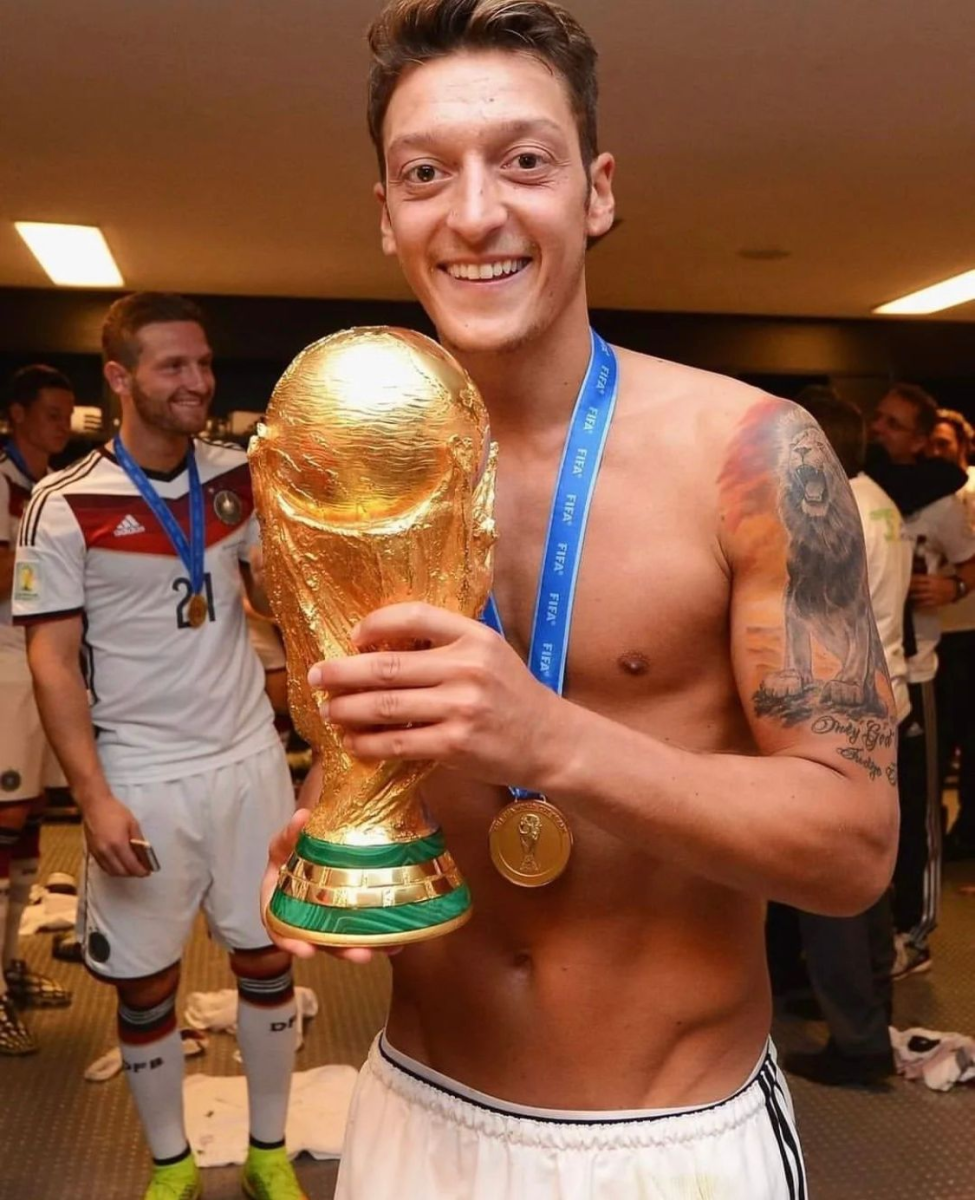 Mesut Ozil's football Career
Ozil started his career in Germany with his home town club Schalke before a good spell at Werder Bremen earned him a spot on the German national team.
Standout performances for Germany at the 2010 World Cup were followed by a move to Real Madrid. He then had an eight-year stint with Arsenal.
Ozil moved Turkish club Fenerbahce in 2021 after his relationship with Arsenal broke down. He was left out of the Arsenal squad for months before his departure following a rift with manager Mikel Arteta.
The club also distanced itself from Ozil for posting his support for Muslims in the Xinjiang province of China, comments which led to an Arsenal game being pulled from Chinese television.
Ozil bagged the 2012 Spanish La Liga title with Real Madrid and four FA Cups with Arsenal in 2014, 2015, 2017 and 2020.
He joined Basaksehir in 2022. The Turkish-born German international has scored 23 goals in 92 appearances for Germany.