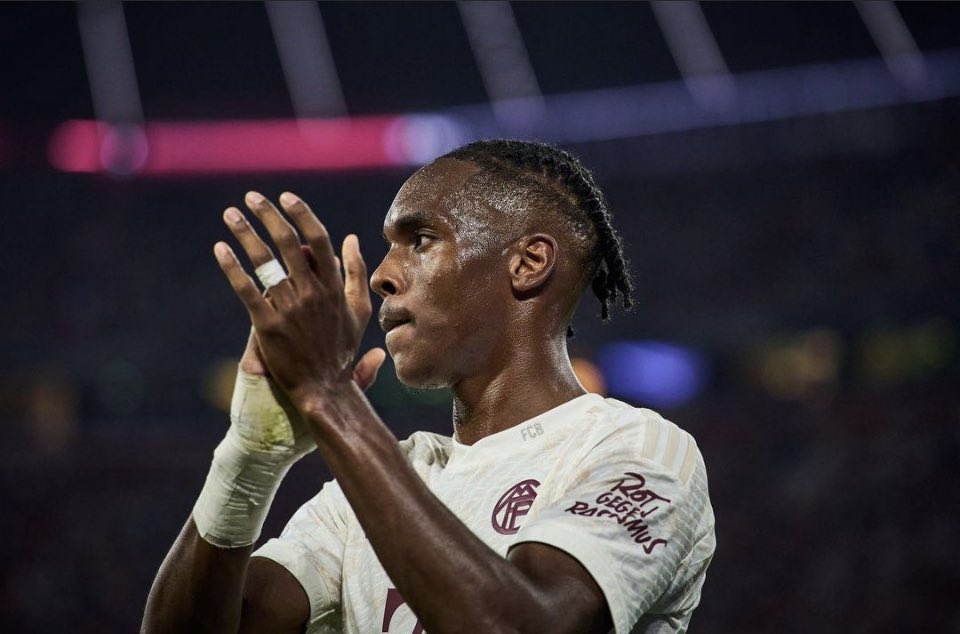 African footballers. Bayern Munich very recently condemned the inhumane racist abuse received by striker Mathys Tel after the team's Super Cup match against RB Leipzig.
The 18-year old French striker started a game at the Allianz Arena but missed several chances for Bayern and was replaced after 64 minutes by Harry Kane in their 3-0 defeat.
The offensive remarks were later posted on Instagram but have since been removed.
"Anyone who writes such disgustingly racist things is no fan of FC Bayern," the club said on X, formerly known as Twitter. "Mathys, we have your back and you have our full support."
During the match, the German champions wore shirts displaying the words, "Rot Gegen Rassismus" (Reds Against Racism), the name of the club's anti-racism initiative, wrote DW.
Tel posted his appreciation for the support on Instagram, writing: "Thank you to my real Bavarian family and all those who support me when the weather is nice and when it rains."
"Being here to grow and every day teaches me something new like today's. It's in the head, it won't reach anything or anyone. The work continues and will continue stronger," he added.
Tel signed for Bayern from Rennes in July 2022 and became the club's youngest goalscorer last season aged 17 years and 126 days.
He scored six goals in 28 appearances for Bayern in his first season in Germany.
What did Mathys Tel fans have to say about the racist abuse:
'We're all behind you, Mathys!'
'You can write all the condemnation notes, facts remains the same, "you're all racist" you'll never see a black man as your equal. We know that and also your politics.'
'Stop condemning, and investigate. Actions, not words.'
'We all stand with Mathys, please make sure that he knows this! He's young & he needs to make mistakes to improve!'
'I can understand when a player gets criticised, but racism is a part you just can't cross. It's disgusting that people hate the likes of Mathys just of their skin colour. I hope Mathys didn't get bothered by those comments and will continue to push himself to become better.'
'I am a bit disappointed, yes. But there is absolutely nothing wrong for an 18 yo to need time to grow. Support you Mathys.'
Source: DW, AFP, dpa, Reuters.