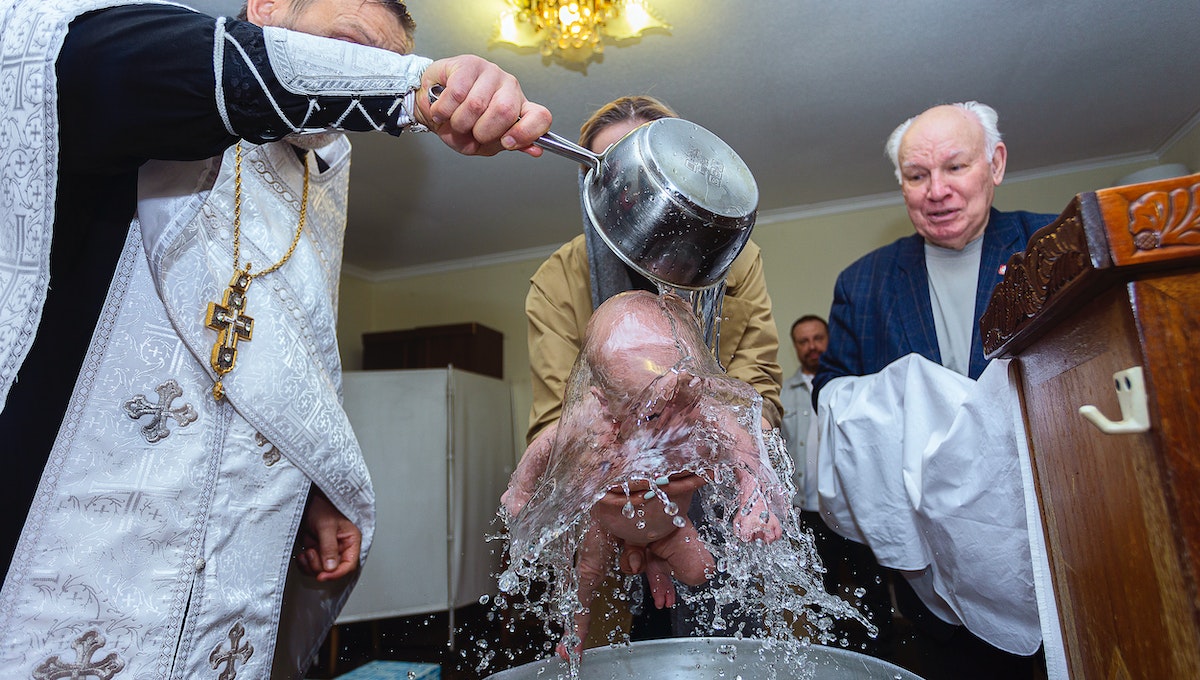 World news. A six-week-old baby who was rushed to hospital in a serious condition after drowning during baptism, has died.
The Romanian baby from Suceava city died on Monday morning. He reportedly swallowed a lot of water during the baptism ceremony that took place at the "Saints Constantine and Helen" church in the city.
Doctors who arrived at the scene performed first aid before rushing the baby to the hospital.
Dr Dan Teodorovici, the spokesman of the Suceava County Hospital, told Digi24 "that a one-and-a-half-month-old child was found in cardio-respiratory arrest at church after baptism."
He added that the baby was admitted in IC unit where he was incubated and received mechanical ventilation.
READ MORE: Italy: Government sets up phone numbers for information on citizenship application status
Archpriest Doru Budeanu confirmed to the local press in Suceava that the baby was completely submerged in water, according to the tradition of the church which requires the person being baptised to be immersed in the water three times.
The archpriest said he spoke with the priest who conducted the baptism and was informed that the baby cried both during the baptism and after he was taken out of the water.
"After a few minutes, the priest noticed that he was getting tired, he immediately called 112 (Romanian ambulance) and a SMURD crew came," said Archpriest Budeanu, said. A criminal case is now underway.
Source: Ziarul Romanesc.es