Rishi Sunak, the former UK finance minister set to become the new Prime Minister after his only rival, Penny Mordaunt withdrew.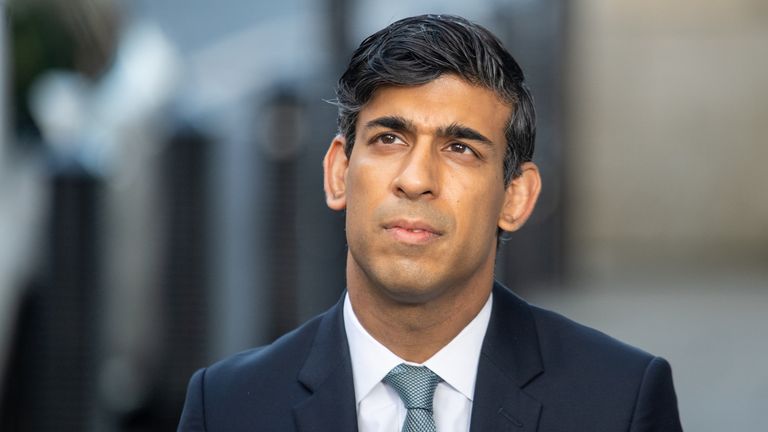 Born in Southampton, Sunak is the son of Indian immigrants and becomes Britain's first ethnic minority British Prime Minister. According to British media, Sunak was the only candidate with the confirmed support of more than 100 lawmakers, with Mordaunt having a total of 27 lawmakers publicly backing her.
Mordaunt withdrew from the race at the last minute and vowed her "full support" for Sunak.
Experts have however pointed out that Sunak does not have the support of the entire party and faction. Many members accuse him of triggering the downfall of popular Johnson by resigning as Treasury Secretary.
Sunak(42) paid tribute to outgoing Prime Minister Liz Truss, saying she had dealt with "exceptionally difficult circumstances."
In September, Sunak lost to Truss in a party leadership vote in the wake of Johnson's downfall. After months of scandals and market turmoil, Truss resigned triggering the second race to pick a new prime minister this year.
After Johnson was forced to resign as prime minister in early July after the "partygate" scandal, the politician again wanted to take over as head of government. On Sunday evening, he decided that while he had sufficient support, he would not apply for leadership because it was not the right time for his return.
"There is no doubt we face a profound economic challenge," he said. He added that the country needed "stability and unity", and pledged to would bring his party and the country together.
He said he wanted to give back to country he "owed so much to," and serve with "integrity and humility."
Read also: Aminata Toure, child of refugees becomes first Black female in German State Cabinet

British Prime Minister Boris Johnson resigns amid government scandal
Who is Rishi Sunak, the UK's new prime minister?
Rishi Sunak is a British politician who is the current Prime Minister of the United Kingdom and Leader of the Conservative Party since October 2022. He was Chancellor of the Exchequer from 2020 to 2022 and Chief Secretary to the Treasury from 2019 to 2020. He has been the member of Parliament for Richmond since 2015
His father is Yashvir Sunak, born and raised in Kenya, while his mother Usha Sunak was born in Tanzania.
He is married with children.
Sunak is worth 730 million pounds which is the joint value of his wealth with his wife, Akshata Murty.
Rishi is the first British PM of colour born to parents of Indian heritage and the 57th U.K Prime Minister. He is also the youngest PM in 210 years since Lord Liverpool (1812, 42-years-old).
Source: DW