The second wave of the coronavirus pandemic is passing through Europe. Masks are compulsory in almost all countries. There is a high penalty for non-compliance with this rule. Their amounts range from the equivalent of EUR 5 in Ukraine to over £ 6,000 in England. The prison sentence also deters from the lack of nose and mouth protection.
Spain
In Spain, the first European country where the number of people infected with the coronavirus exceeded one million, the wearing of masks is mandatory in closed and open public spaces. In most regions of this country, you can be fined up to 100 euros if you do not apply them. Since August, several thousand people have been punished in this way, of which over 2 thousand in the Greater Madrid area.
France
For the lack of a mask in France, where it must be worn throughout the country in closed public spaces, and in many places, e.g. in Paris, Nice or Lyon, also on the streets, there is a fine of EUR 135. In the event of a recidivism, it can rise to 1,500 or even 3,750 euros and six months in prison if someone repeatedly violates this order.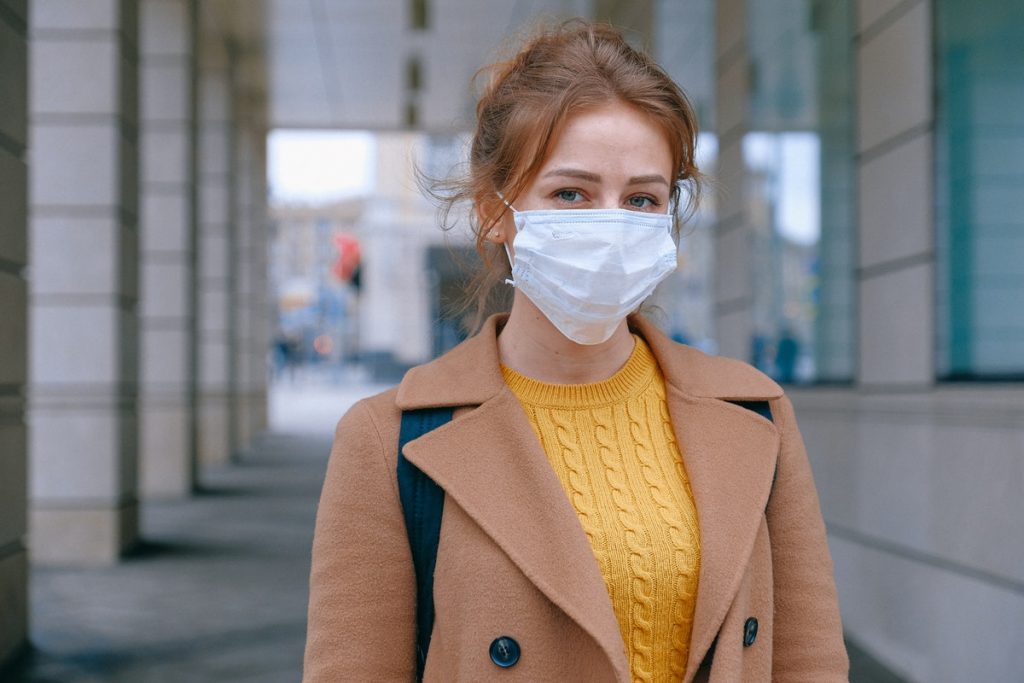 Great Britain
Across the UK, the wearing of face masks is compulsory in public transport and shops. Covering your nose and mouth is also required in other public places, such as banks, museums, libraries, and temples, but here the rules vary slightly between regions. You may be fined 200 pounds in England and 60 pounds in Scotland, Wales and Northern Ireland for not following these rules. If someone breaks these rules again, they will pay twice the previous fine, up to a maximum of £ 6,400.
There are also penalties for failure to comply with other epidemic-related restrictions. You can be fined a £ 200 fine for attending meetings larger than six. In higher-risk regions, a £ 100 fine may be imposed for meeting people who are not part of your household in confined spaces, such as private homes and restaurants. Up to 10,000 the organizers of assemblies with more than 30 people will pay pounds. As of September 22, 18,646 sanitation tickets had been issued in England, more than half of which had not been paid and the cases had been transferred to the courts.
Ireland
In Ireland, where the lockdown is almost complete from Wednesday, and masks must be put on public transport, shops and service points, new penalties will be introduced for non-compliance with epidemic restrictions. For the lack of a mask, you will have to pay up to EUR 500, for organizing or participating in home events you will have to pay a fine of up to EUR 1000 and / or a month in prison.
Germans stock up again as fears of coronavirus second wave hit leading people to raid stores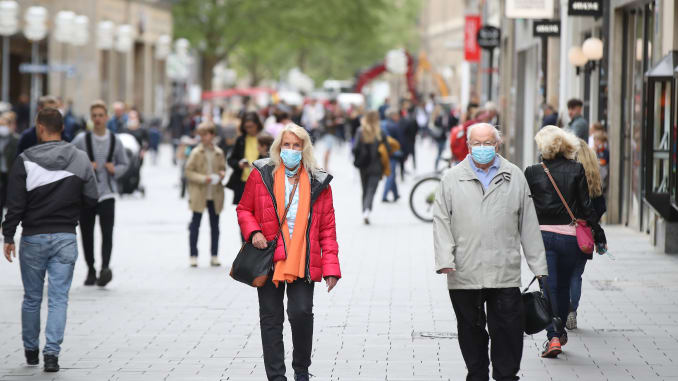 Italy
You also have to wear a mask practically everywhere in Italy. The exceptions are when you are absolutely sure that you are completely isolated from other people, e.g. in forests or on an empty beach. Failure to do so may result in a fine of 400 to 1000 euros. The wearing of masks is rigorously enforced, and law enforcement officials issue hundreds of tickets every day across the country.
Portugal
There is a penalty of between 120 and 350 euros for non-compliance with the obligation to wear masks in Portugal. The mouth and nose must be covered there in closed public spaces, as well as in open spaces where it is impossible to keep one and a half meters away from other people. The police punished over half a thousand Portuguese for breaking this law.
Germany
In Germany, a mask must be put on in shops and public transport, and almost all over the country, non-compliance is punishable by a penalty of at least 50 euros. However, many federal states and cities have introduced stricter regulations. For example, in Berlin, where the mask must also be worn on the main shopping streets of the city, there is a fine of up to 500 euros for not having it on buses and trains. Additionally, up to 5,000 restaurateurs who violate the regulations will pay euros by not collecting contact details from their guests. The penalty may also be experienced by customers providing incorrect information.
In Bavaria, the standard fine for not wearing a mask in public transport is 250 euros. The same is true of giving false information in restaurants. For the lack of a mask in public places in Hamburg we will pay 80 euro, for providing incorrect data in a bar or restaurant – 150 euro.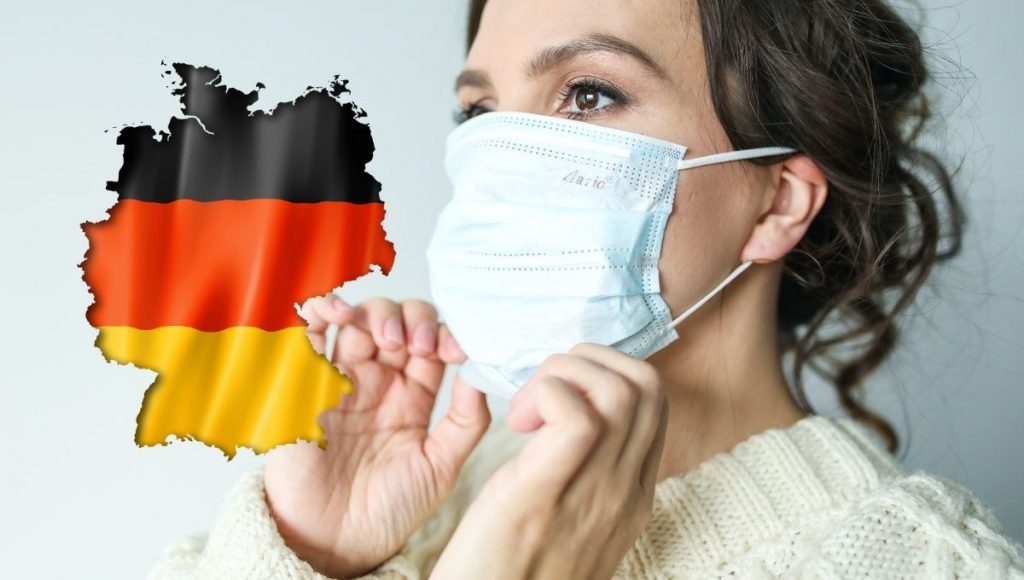 Czech Republic
In the Czech Republic, you have to cover your mouth and nose in closed public spaces, as well as outdoors, when you cannot keep distance from other people. Disregarding this order may result in the imposition of a fine of up to 10,000. Czech crowns, i.e. over 1.6 thousand. PLN. The police and municipal police supervise the compliance with the regulation, but usually it ends with an admonition. Last Saturday, over 11,000 were conducted in Prague. inspections and found 369 offenses, 96 tickets were issued. The media estimate that approx. 20 percent. Czechs do not obey this order. For violations of other regulations related to the epidemic, e.g. opening a restaurant despite a ban on their operation, there are many times higher penalties, reaching the equivalent of half a million zlotys.
Slovakia
Also in Slovakia, wearing masks is obligatory in practically every situation when we are in public spaces. The police may impose a fine of up to 1,000 euros if you do not. However, media reports that from the beginning of the epidemic until mid-October, two thousand fines were issued for this offense.
You will be fined 25,000 euros in penalties for disregarding the coronavirus quarantine
Russia
In Russia, individual regions make decisions about the restrictions related to the epidemic. In Moscow, where there is the greatest infection, masks and protective gloves are required from May 12 in public transport vehicles, as well as in shops, pharmacies, hospitals and other public places. You have to pay 4,000 to 5,000 for breaking these rules. rubles. Penalties are also imposed on institutions that fail to enforce the rules by their clients, such as cinemas or theatres. In Moscow, almost 100,000 people have been fined for the lack of protective measures in public transport in the last five months. people, issuing fines for over 479 million rubles ..
Ukraine
In Ukraine, masks must be worn in public buildings and in means of transport. For non-compliance with this obligation, you can pay a fine of 170 to 255 hryvnia (about PLN 23-35). The amount of the mandate was reduced in the summer, previously it could have been up to 17,000. hryvnia, the authorities now want to increase this penalty again.
Lithuania
In Lithuania, masks must be put on when staying in closed public spaces. There is a fine of 500 to 1500 euros for breaking this order. As explained by the Lithuanian police PAP, in practice, a reminder is issued for the first violation of this provision, the next ones have to be paid half the amount, and only in subsequent cases – the full penalty. "Our task is to bring order, not to punish," emphasizes the police, explaining that tickets are rarely issued when someone intentionally breaks the law.
Denmark
In Denmark, the wearing of masks is compulsory on public transport, as well as at stops and stations, from 22 August. Additionally, you also need to cover your mouth and nose in restaurants and bars when you are not sitting at your table. In a few other cases, the use of masks is recommended. So far, 16 people have been fined 2.5 thousand zlotys for the lack of a mask in public transport vehicles. Danish kroner.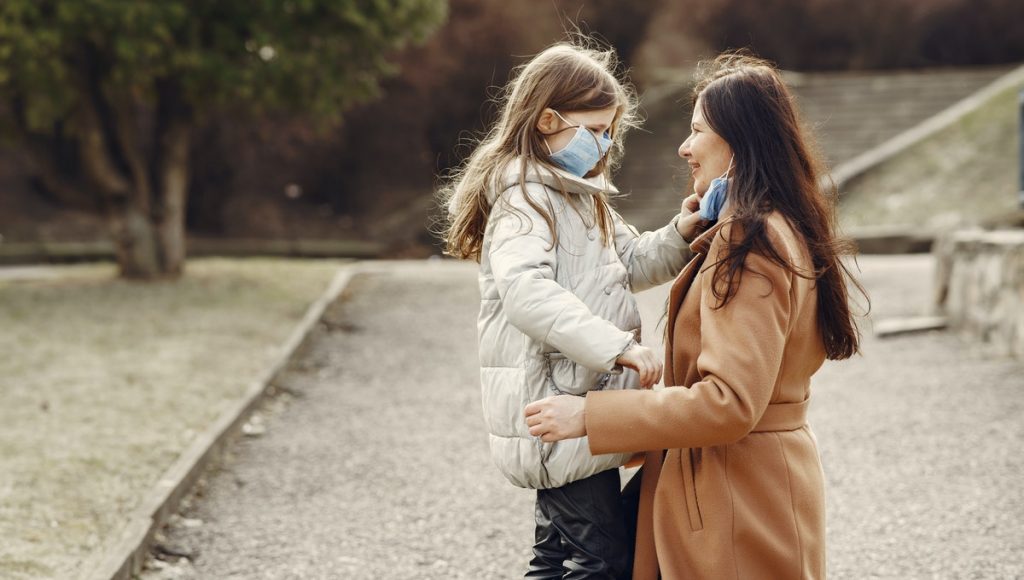 Finland
Finnish authorities recommend the use of masks in public transport vehicles and, depending on the epidemic in the region, in other places such as shops, offices, schools and churches.
Sweden
In Sweden, there is no obligation or recommendation to use masks. According to the country's chief epidemiologist, Anders Tegnell, wearing the mask "may give you a false sense of security," so it's better to follow other recommendations – keep a safe distance and avoid crowds. However, there is an ongoing debate on this topic in the country, and many experts are calling for face-covering in places where close contact is difficult to avoid. (PAP)
Source: Polskiobserwator.de