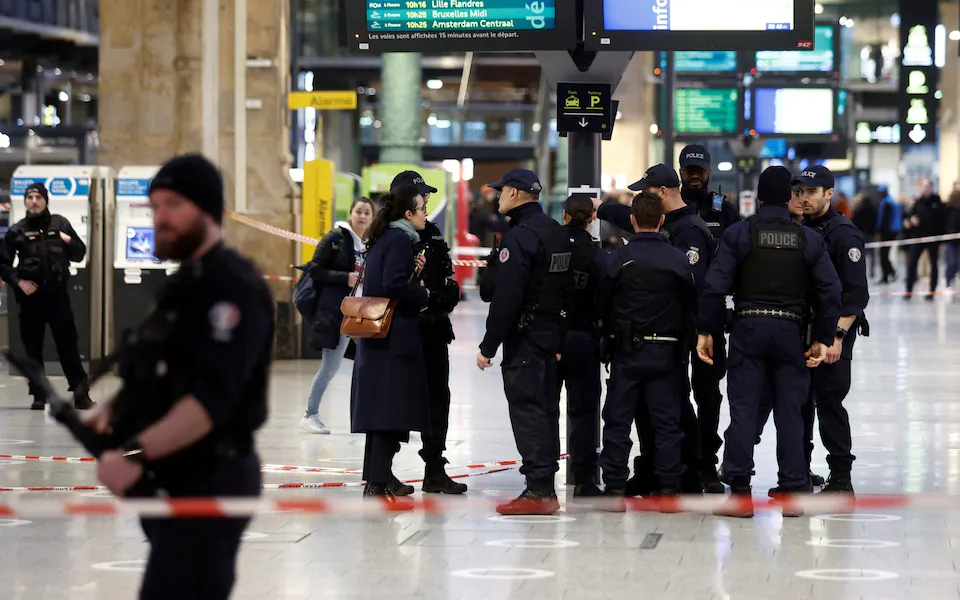 World news. Paris Gare du Nord knife attack. For many it was a horror scene in Paris on the Gare du Nord today as a man stabbed several people leaving six people wounded, one seriously, reported Corriere.
The stabber was neutralised by the police who were also greatly thanked by the Interior Minister Darmanin for their "effective and courageous" intervention.
The attacker was shot several times by police and taken to hospital with serious injuries and the man's motivations were not immediately clear, police said.
Pictures on social media showed armed police guarding a cordon on the station concourse and no further details were immediately available for the conditions of those wounded wrote The Telegraph.
One police source told news outlet, Reuters, that the police officer who shot the attacker was off-duty.
What lead to the Paris Gare du Nord Station knife attack?
At around 6:40 am on Wednesday monring, a man injured severla people in Paris at the Gare du Nord train station. The police neutralised him with shots, and managed to arrest him.
The trains are however running normally as the culprit has already been detained.
French Interior Minister Gérald Darmanin confirmed part of the news on Twitter, initially released by the French media, and thanked the police for their "effective and courageous" intervention.
He wrote: "An individual injured several people this morning at the Gare du Nord. He was quickly neutralised. Thank you to the police for their effective and courageous response."
What did people have to say about the knife attack in Paris?
"Yes, thanks to law enforcement. But when will we deal with the forces of disorder that we allow to prosper and "zone" around the Gare du Nord, a cesspool that welcomes travelers arriving from Northern Europe? Shame !"
"Kudos to the police. On the other hand, if they had been there to protect the citizens before the attack, it would have been more useful…"
"it's easy to be brave against a man when you have a gun…"
READ ALSO:
Knife attack in Germany: 2 children attacked near school

Germany: Knife attack at immigration office in Wuppertal, employee violently stabbed

Germany: 1 dead and 5 wounded in knife attack at asylum shelter in Kressbronn