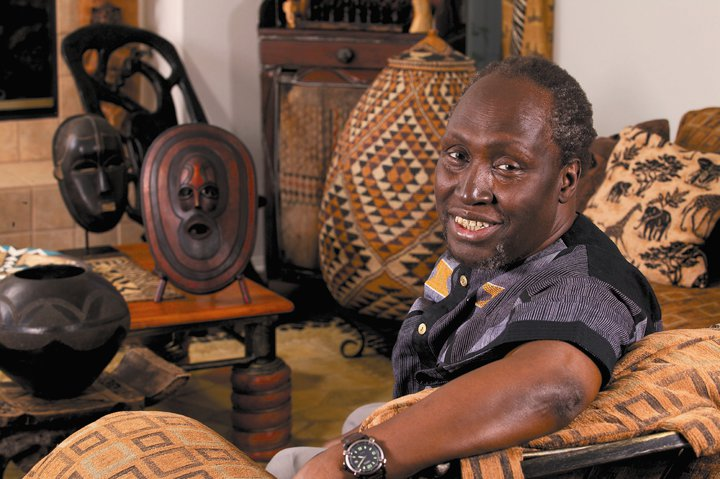 Kenyan author, playwright, poet and academic Ngugi wa Thiong'o was honoured with a World Impact Award at the 2nd edition of the Kenya Theatre Awards ceremony which took place at the Kenya National Theatre.
The event was attended by the night's chief Guest Cabinet Secretary for the Youth Affairs, Sports and the Arts, Ababu Namwamba.
It was a big night for Ngugi as his play, "I Will Marry When I Want" which returned to Kenyan theatres in 2022, emerged as one of the biggest winners of the night alongside its Gikuyu counterpart "Ngahika Ndeenda."
The renown writer was honoured for his contribution to the development of Literary and performance Arts and the great impacts his play had on the Kenyan arts scene in 2022 as was produced by the Nairobi performing Arts.
Tee Ngugi, Ngugis' son, accepted the award on his behalf thanking the Kenya Cultural Centre and all those who put up the performance of "Ngahika Ndeenda".
"…As you have heard from the narration of the struggles he went through I am sure he is going to appreciate this World Impact Award. On his behalf, I would like to thank the Kenya Cultural Centre and all those who put up the performance of "Ngahika Ndeenda", to all of you thank you very much. May theatre live on and become stronger every year…."
READ ALSO: Nigerian writer wins German literature award
What is the idea behind Ngugi wa Thiong'o's play?
Ngugi was arrested in 1978 by the Kenyan government which announced his detainment in the official Kenya Gazette as pertaining to "public security regulations". Ngugi, at the time, was the chairman of the University of Nairobi's literature department.
According KBC, The play, "Ngahika Ndeenda" which was staged with a cast of local peasant farmers and a script in the vernacular Kikuyu language was deemed dangerous by the government because it told the story of how the former Home Guards who were loyal to the British administration during the Mau Mau rebellion were collaborating with foreign capitalists and getting rich, while those who struggled against colonialism were still barefoot.
He was detained for a year.