British Supermodel Naomi Campbell has welcomed a baby daughter at the age of 50.
The 50-year-old supermodel shared the first photo of her newborn on Instagram and wrote in the caption: "A beautiful little blessing has chosen me to be her mother. So honoured to have this gentle soul in my life there are no words to describe the lifelong bond that I now share with you my angel." This is Campbell's first child.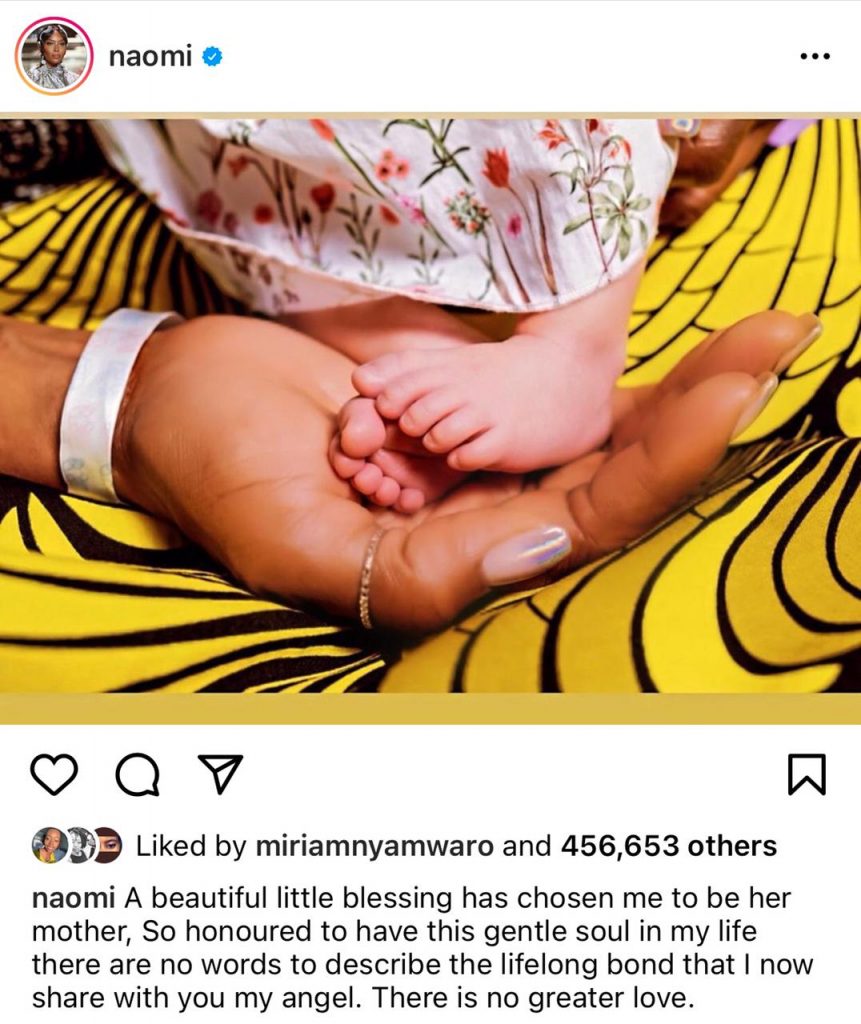 Earlier this year Ms Campbell was appointed Kenya International Tourism Ambassador. The move was meant to portray Kenya as a tourist destination in an effort to recover from the COVID-19 pandemic that saw the decrease in tourism in the country.
"I am also impressed with the world-class standard facilities at the Professional Golf Association (PGA) Baobab course located in Vipingo Ridge, the only golf course credited by the PGA in the whole of Africa. I invite gold professionals globally to visit the course to enjoy the experience," she said at the time.
Naomi's fans and famous friends have been sending congratulatory messages since she posted the photo with her baby girl.
Designer Marc Jacobs wrote: "Oh my God!!!!! Today is the day?? How absolutely incredible. How lucky she is and how lucky you are! What a wonderful Mother you will be. Blessings all around."
Famous Actor Ryan Destiny commented, 'Omg!! Congrats mama! Love you🥳♥️♥️'
Rita Ora also added that, 'No one deserves this more ❤️❤️❤️❤️'
Source: Naomi Campbell IG