Oscar Award-winning Kenyan actress Lupita Nyong'o has mocked Kenyan Tourism Cabinet Secretary Najib Balala, after he claimed that they had been unable to reach her for the last five years.
Mr Balala made the remarks after questions arose on why he appointed Ms. Campbell to be Magical Kenya international ambassador. Kenyans took to social media wanting answers on why the Kenyan actress Lupita Nyong'o was not suitable for the role, and why the government decided to offer the position to a foreigner. We wrote about it here>>>.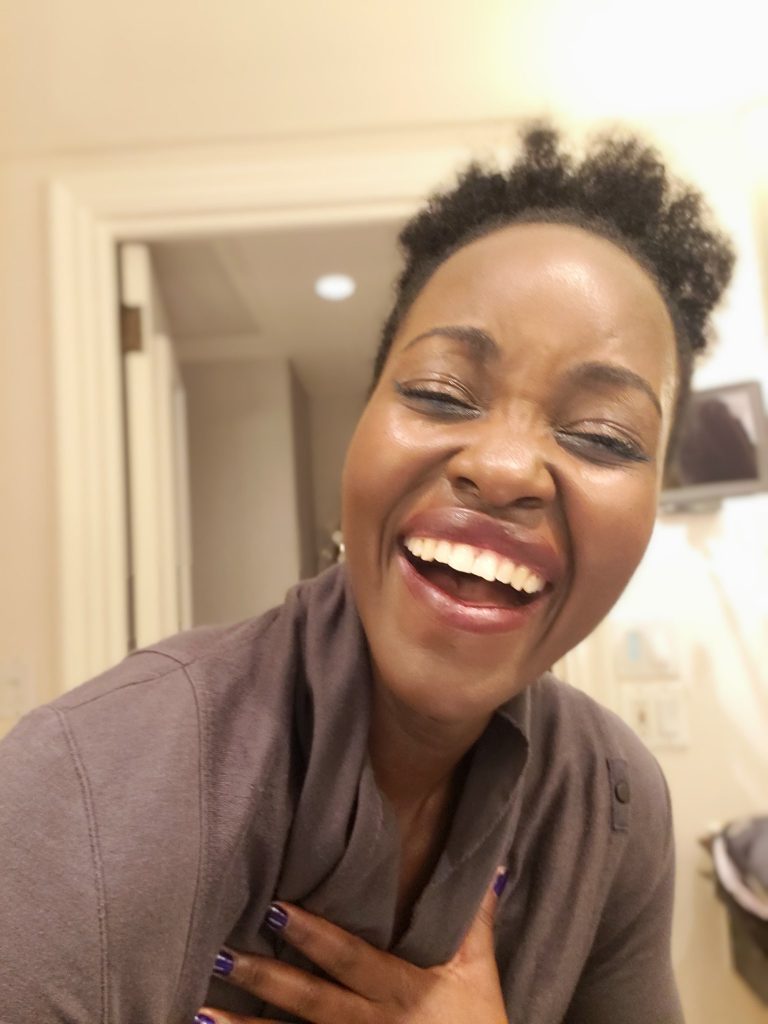 "I know everybody is asking why not Lupita. Lupita has commitments and her managers cannot allow us to access her. We've spent the last five years looking for Lupita," Mr Balala said.
Nairobi News reported that Ms. Lupita Nyong'o responded hours after the Tourism CS defended the ministry's decision to pick British supermodel Naomi Campbell as the Tourism ambassador.
On Twitter, Ms Lupita hash-tagged her response to the Tourism CS telling him she was available, #Imrightherebaby #alternativefacts with a photo where she was laughing ironically. "Me when I hear the Kenyan Ministry of Tourism has been looking for me for five years," she captioned her Tweet.
The CS faulted people who reprimanded the ministry for failure to appoint a Kenyan to the post, claiming to make appointments targeting on specific markets. He further stated the British supermodel offered her services at no cost.
"We have a framework to work around her and she accepted to do it for free. She offered herself because of her love and commitment to Kenya. We are now working on the details on how do we use her to promote the destination," he said.
Social media was flooded with mixed comments from all over the world, with one user known as @ KiigenKoech, expressing his disappointment towards the actress saying: "If you truly are proud of your Kenyan roots then no one will have to look for you. Everything would happen naturally. You've shown no appreciation for your Kenyan fans either. Continue sneaking into the country which you've hardly visited since blowing up."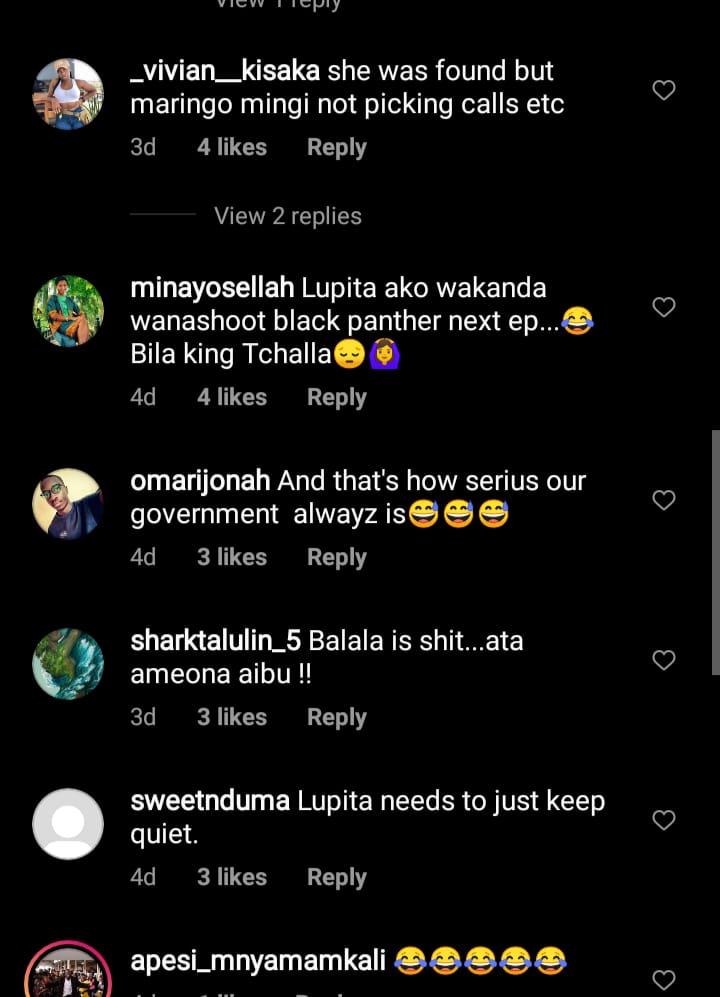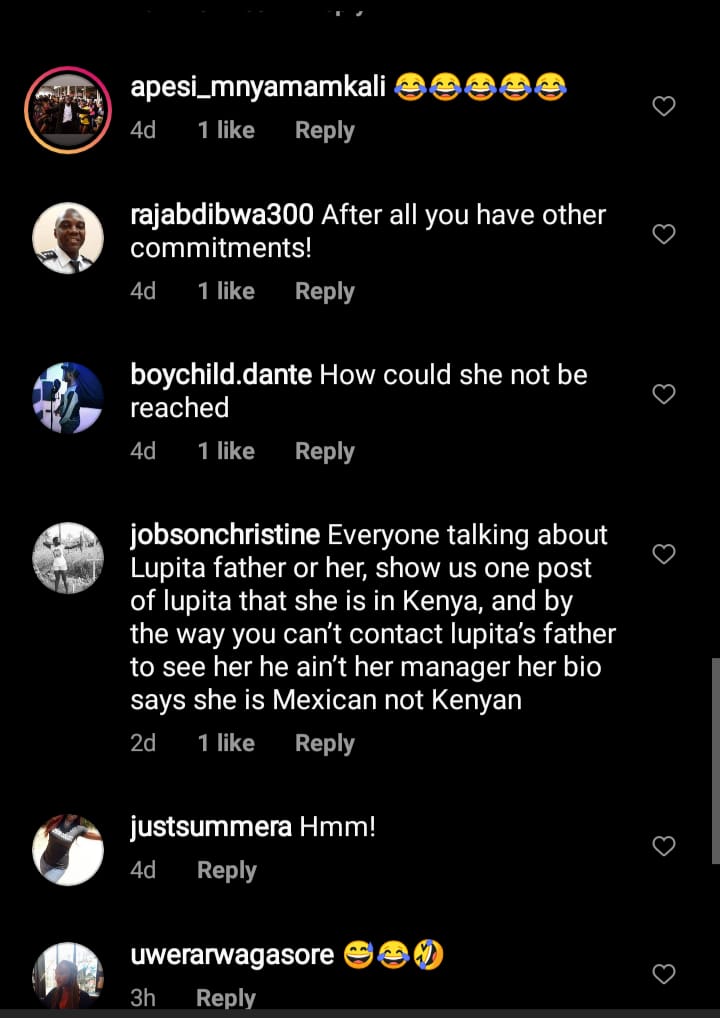 Kambua, a Kenyan artiste tweeted: "Perhaps Lupita Nyong'o was not keen on taking the job? Also, saying Balala should have called her dad makes me wonder…is she 12? She's a grown woman, well able to decide what calls to take. Pia…if she'd taken this job there'd still have been things to say to discredit her, no?"
Kenya Film Classification Board (KFCB) CEO Dr Ezekiel Mutua is not pleased with Lupita Nyong'o's 'sarcastic' response to Najib Balala's explanation that she was inaccessible for five years resulting in the appointment of supermodel Naomi Campbell as Magical Kenya's international brand ambassador.
In a tweet seen by Standard Entertainment & Lifestyle, Dr Mutua said the Academy Award winner should have reached out, and appropriately engaged with the Tourism Cabinet Secretary. "I think the sarcasm in Lupita's response to CS Balala is totally inappropriate. She should have picked her phone and just say "Waziri, I am here. I am ready to serve my country." Being a global icon should come with some loyalty to your country and respect for elders!"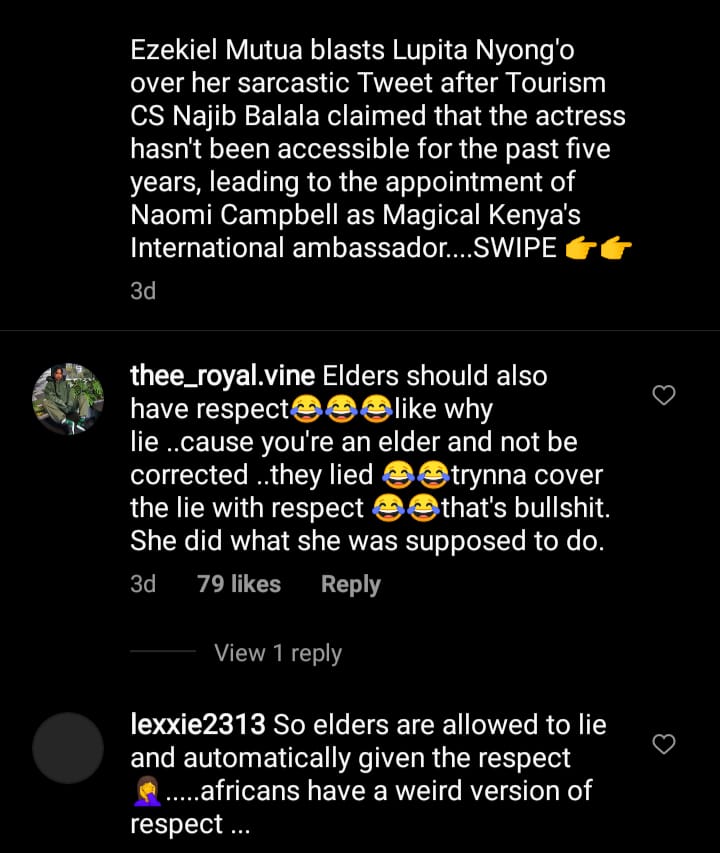 Lupita Amondi Nyong'o, born 1st March 1983, is a Kenyan-Mexican actress, daughter to Kenyan politician Prof Peter Anyang' Nyong'o. Prof. Nyong'o was cited as one of the Top 100 most influential Africans by New African magazine in 2019, and named among Africa's "50 Most Powerful Women" by Forbes in 2020.
Source: Nairobi News, AfroNews.de