Greek border forces have been accused of abusing and torturing asylum seekers at the Greek-Turkey border.
Speaking from the no man's land between Turkey's Edirne and Greece's Kastanies, asylum seekers narrated in detail the physical abuse and humiliation dealt by Greek border officials.
Refugees in Edirne's Uzunkopru, the no man's land at the Greece-Turkey border told TRT World that the Greek border police tortured some of them, stripped of their clothes and possessions and detained them as they tried to Greece.
They showed scars on their backs and accused the Greek border forces of forcing them, including children back to no man's land in the freezing cold, almost naked.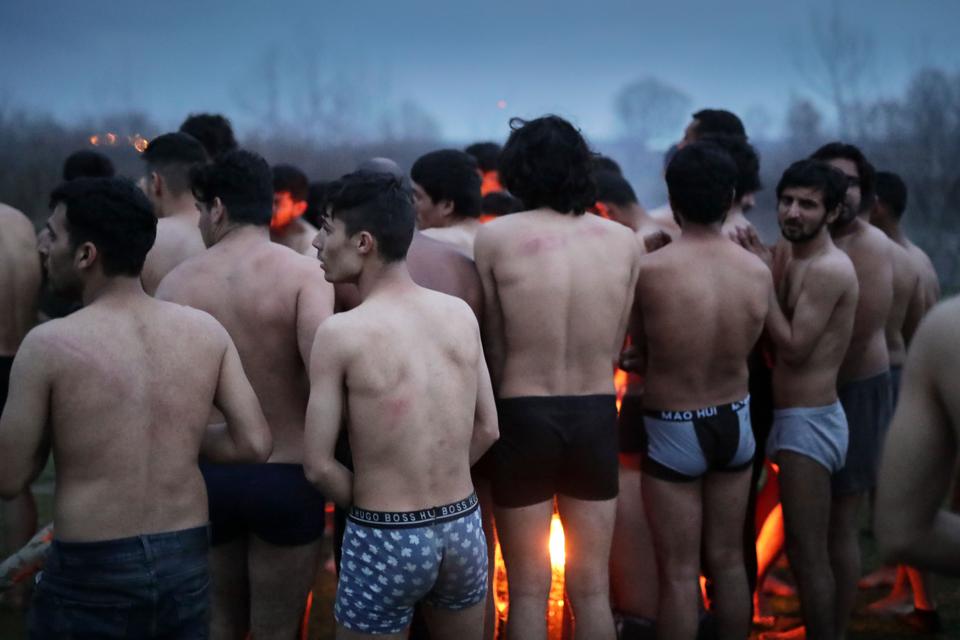 On 5th March TRT World interviewed about 30 asylum seekers who were intercepted by Greece security officials while trying to cross into Kastanies, Greece.
One of the refugees said: "I'm from Syria. Me and my family, and my brother with his family entered Greece. We got captured by the Greek police and they showed us no mercy."
"They beat women and men and stripped them naked to search them and they claim that Greece is a country that respects human rights," he said, adding that the police officers later released and threw them by river Evros.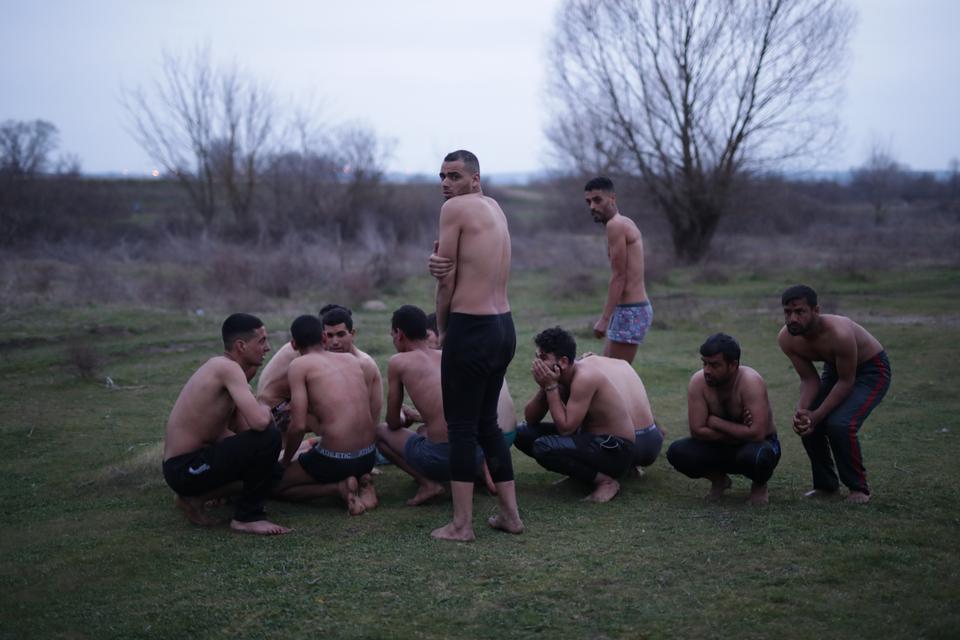 Pointing at an asylum seeker with bruises and wounds crisscrossing his back, another refugee told TRT World. "The Greeks took us. They beat him because he had a phone. They broke his bones and then they forced us to take off our clothes. May God punish them."
Other asylum seekers narrated cases of being shot at with grenades.
"They stripped us naked and took our bags and money," said another asylum seeker. "They used plastic rods to beat Afghan women. Europeans always claimed that they respect human rights. Where are the human rights here? Look at what they've done to us. They took our clothes. Look at what we're wearing."
Last Tuesday tweets sent by the German interior ministry in Arabic, Farsi, English and German read: "We need orderly conditions at the EU's external border. We will use our best efforts to support Greece in achieving this. Europe's borders are not open for #refugees from #Turkey, and neither are our German borders."
Now, here's the most important question: is this the support that the German interior ministry was talking about?
Human Rights Watch has urged Greece and its European Union (EU) partners to deliver a collective response to Turkey's new policy of not stopping migrants and asylum seekers trying to leave for Greece. The response, according to Human Rights Watch, should provide for shared responsibility, uphold the right to seek asylum, and guarantee humane and dignified treatment to all migrants.
Lotte Leicht, EU director at Human Rights Watch said: "The EU has an opportunity to show it can respond with compassion to the arrival of people fleeing conflict and persecution by putting their dignity and humanity at the center of its response. Greater responsibility-sharing among EU states, respecting the right to seek asylum, and ensuring that people are treated humanely should be the hallmarks of any EU response."