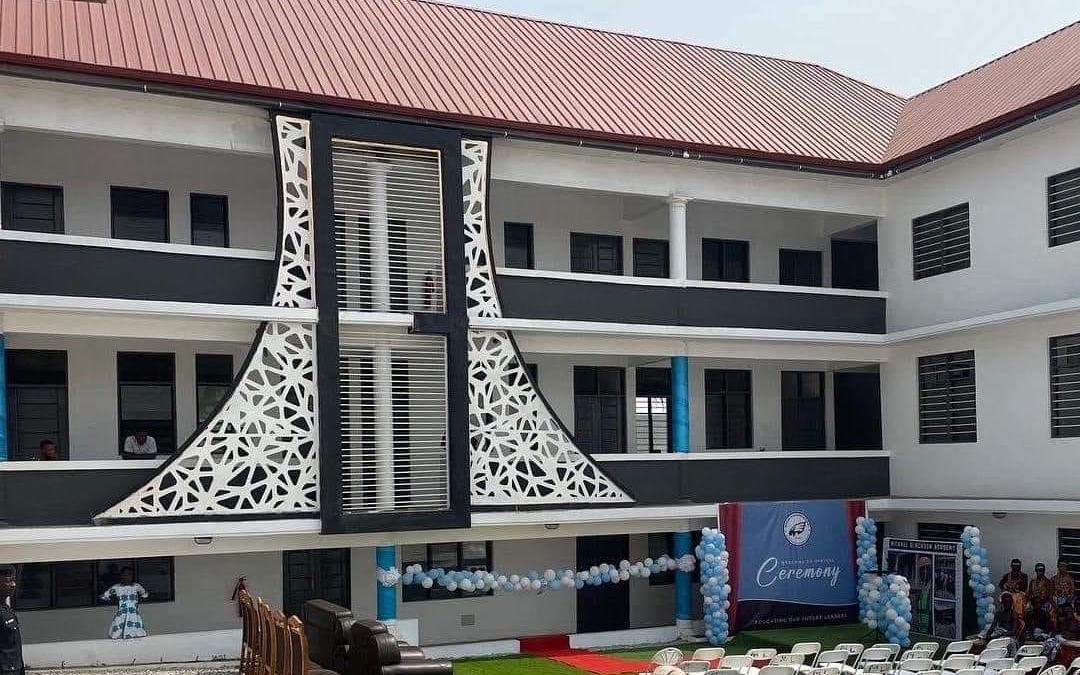 Ghanaian star Michael Blackson. Hollywood comedian Michael Blackson, has officially opened his own school in his native Ghana. The school named Michael Blackson Academy, is located in the comedian's hometown of Agona Nsaba, and will offer free tuition to all students in attendance.
Blackson first started construction on the project back in 2020, and last month, he gave an update on the school before its big opening.
In a Twitter post, Blackson shared his gratitude to his fans who he said helped make his dream of opening the school come true, "Finally it's all done and the kids in my village will all go to school for free. Thanks to all my fans that supported me thru out the years, every ticket you bought to my show helped a kid. MichaelBlacksonFoundation.org."
The school stands three stories high with multiple classrooms and other amenities. It completes Blackson's mission of providing free education to the people in his hometown of Nsaba.
Michael Blackson is an American actor and stand-up comedian also known as 'The African King of Comedy.' Michael was born in Ghana and later moved to the United States in 1987 as a teenager, to live the American dream. He is best known for his praiseworthy performance in the 2011 comedy film 'Next Friday'.
Read also: 15 actors of Ghanaian descent who are taking over Hollywood, two are from Germany