Ghanaian-born surgeon Dr. Micheal Obeng who is also the first black surgeon in Beverly Hills has rescued American Tessica Brown AKA Gorilla Glue Girl from her hair-do prison.
Tessica Brown, whose hair was stuck with the powerful adhesive for over a month, underwent a procedure at the Beverly Hills plastic surgeon's office. After the four-hour treatment, her hair was finally free from the glue.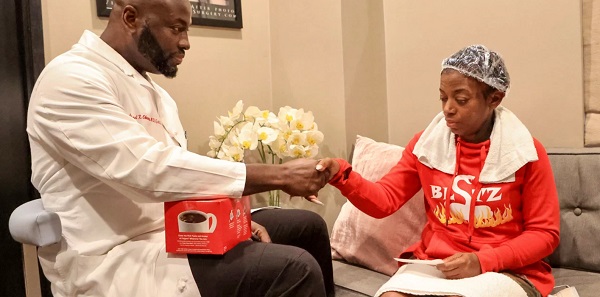 Dr. Micheal Obeng developed a mixture to remove the gorilla glue from Tessica's hair and TMZ filmed the process. The media house filmed Brown's choked-up reaction when she was able to feel her hair.
"Jesus Christ… I can scratch it," she said. "It's over."
As reported by REVOLT, Dr. Obeng reached out to 'Gorilla glue Girl' earlier this week and offered to perform the $12,500 procedure for free. Brown took him up on the offer and travelled from Louisiana to Los Angeles on Wednesday.
READ MORE RELATED STORIES: Germany: 'Doctor' at vaccination centre arrested. He wasn't a doctor, nor is he a graduate in medicine
According to TMZ, Brown was put under a light anaesthesia during the procedure. Dr. Obeng explained to the outlet how he was able to create a solvent that broke down the chemicals in the glue that would lead to her no longer being the Gorilla glue girl.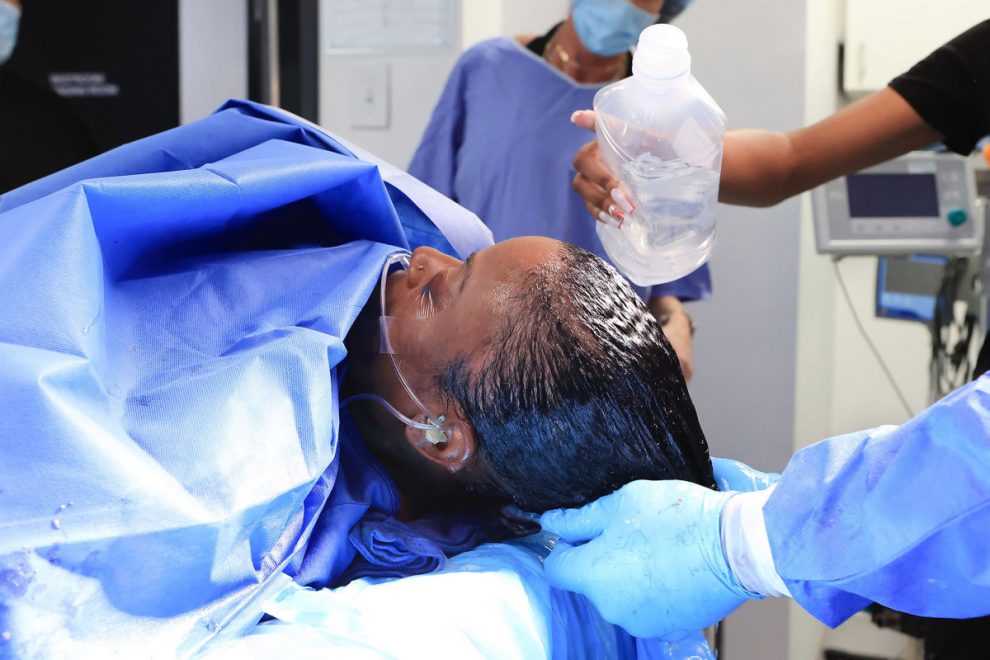 "I looked up the compound. The main ingredient, actually, in Gorilla Glue is polyurethane," he said. "We looked up the science of how to break it down."
"Any compound can be broken down," Dr. Obeng added.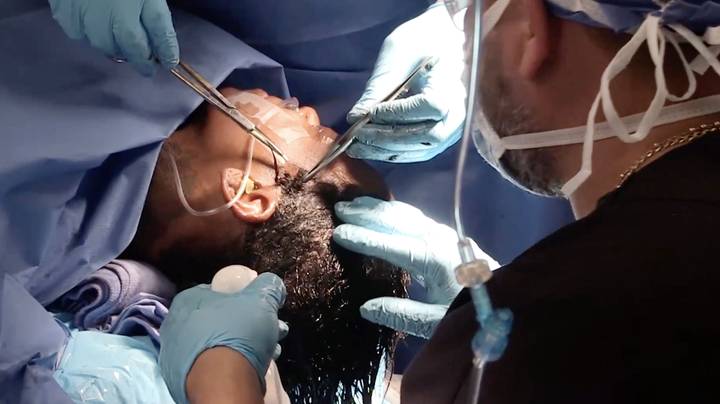 The surgeon was able to save all of Brown's hair, though it was considerably shorter since her sister had cut off her ponytail in the days prior to the procedure.
"She's very, very lucky that she did not sustain a lot of injuries to her scalp," he said. "This type of ordeal is no joke. To have injuries to your head… you have a stiffness that pulls on your scalp every single day. You can't sleep."
Source: TMZ,