Storm Eugene is passing over Germany. The field of the storm is widening and the German weather service warns of wind gusts of up to 130 kilometres per hour.
According to the German Meteorological Service (DWD), the dangers of the storm should not be underestimated. DWD recommends: "Close all windows and doors. Secure objects outdoors. Stay away from buildings, trees, scaffolding and power lines. If possible, avoid staying out. "
In western and northern Germany, gusts of up to 80 km / h are already measured locally. The German weather service (DWD) issued a severe weather warning: orange and red alert
Gusts of up to 100 km / h are possible in plain areas. Hurricane-type gusts (105-140 km / h) are expected on exposed mountain peaks. In the west and northwest there may be local storms with sleet or hail.
"Peak gusts of up to 100 km / h at low altitudes are quite rare at this time of year," explains meteorologist Dominik Jung of the Q.met meteorological service.
Jung expects a very awkward Tuesday. "We have to think about the damage and obstacles on the railway and road routes. The branches can break and the trees can fall. "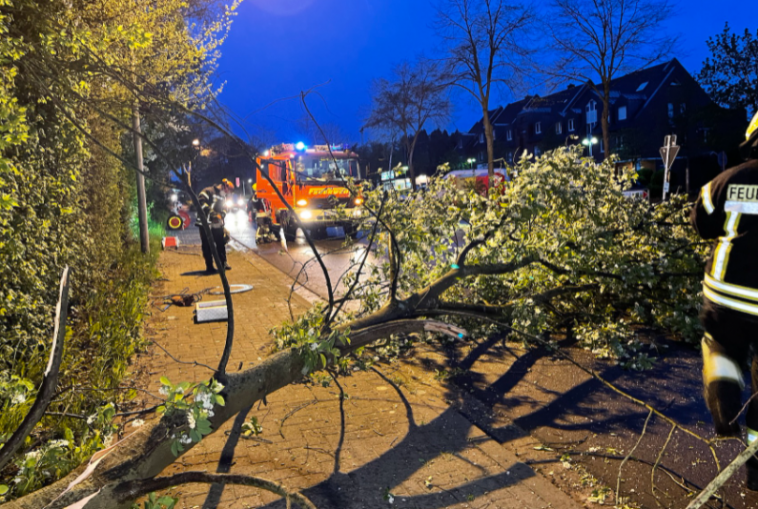 Storm Eugene crosses the North Sea to southern Sweden. It currently affects North Rhine-Westphalia. During the day, the storm field extends to Lower Saxony, Rhineland-Palatinate, Saarland, Hesse and Baden-Württemberg. Until the afternoon, then in the eastern and northern federal states. "It's one of the most violent storms in May in years," Jung said.
Early Tuesday morning, the first effects of Eugene were already felt.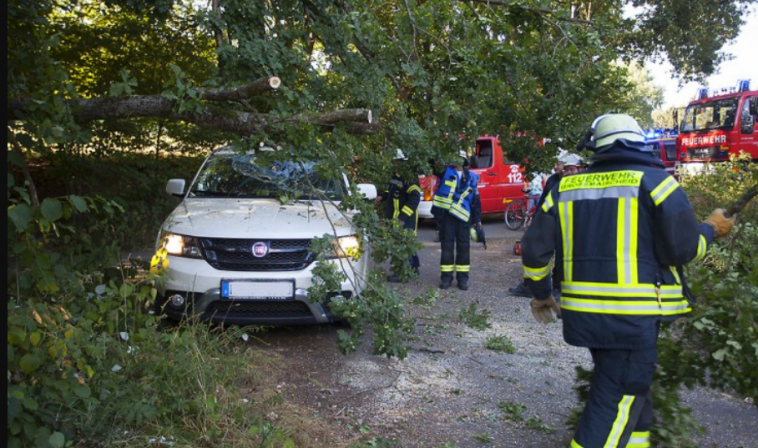 In addition, there are heavy and continuous rains on Tuesdays and Wednesdays. The Breisgau region around Freiburg, near the French border, is the hardest hit.
The good weather will return on Saturday. On Mother's Day, the sun appears and temperatures will be 22 to 28 degrees.
Source: BILD