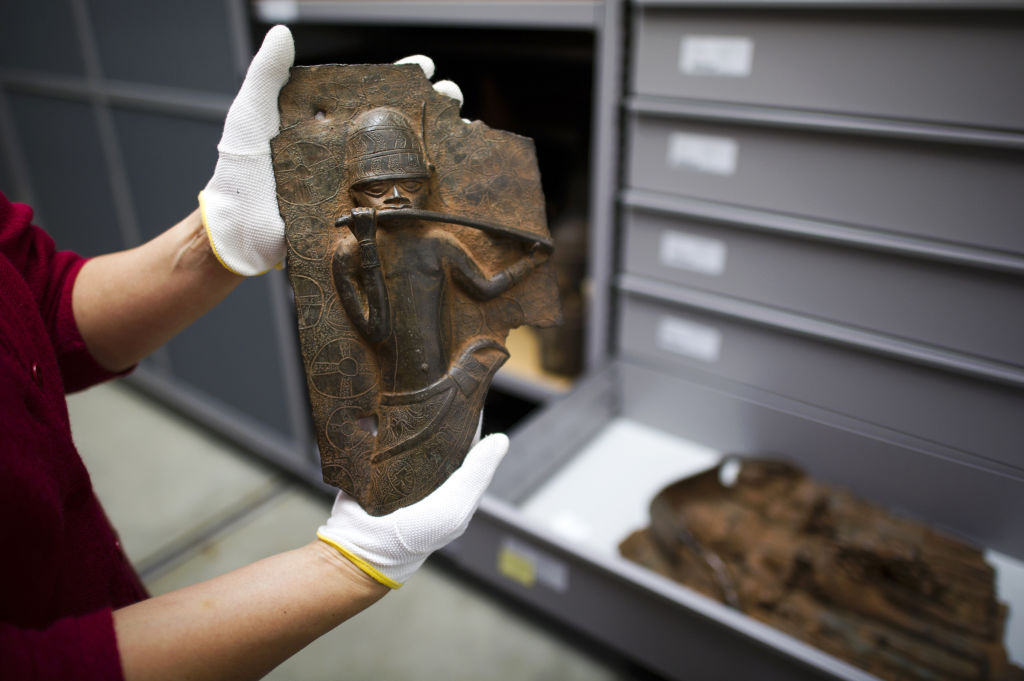 African news. Germany repatriates Benin Bronzes and Queen Mother Idia to Nigeria. Germany's Ministry of Science revealed that scores of art pieces from Benin were official sent back home to Nigeria by the German government on Wednesday, December 14.
The reinstatement comprised of 70 artefacts which had been in the Linden Museum in Stuttgart but were looted from the Benin palace by the British during colonial times, wrote Businesspost.
There have been efforts in recent years to repatriate the Benin bronzes from Britain and Germany. We wrote about this here: Nigeria signs agreement with Germany for repatriation of 1,130 Benin Bronzes.
The Benin Bronzes are a group of several thousand valuable metal plaques and sculptures which decorated the palace in the Kingdom of Benin, now the Edo State in Nigeria.
Around 1,100 of the Benin collection can be found in around 20 German museums, including 78 in the Linden Museum alone.
About one-third of the objects will remain on loan in the museum, said the ministry.
>>>> READ MORE: Germany signs deal to return stolen Benin Bronzes to Nigeria
Germany and Nigeria signed an agreement paving the way for the return of hundreds of artefacts know as 'Benin Bronzes' that were stolen from Africa more than 120 years ago.
Foreign Minister Annalena Baerbock and Culture Minister Claudia Roth of Germany, signed the deal with their Nigerian counterparts in Berlin on Friday after the country first announced that it would begin returning the bronzes last year.
Minister of Culture, Lai Mohammed, thanked Germany for taking the necessary actions in correcting the wrongs of the past and this was to be the dawn of a new era.