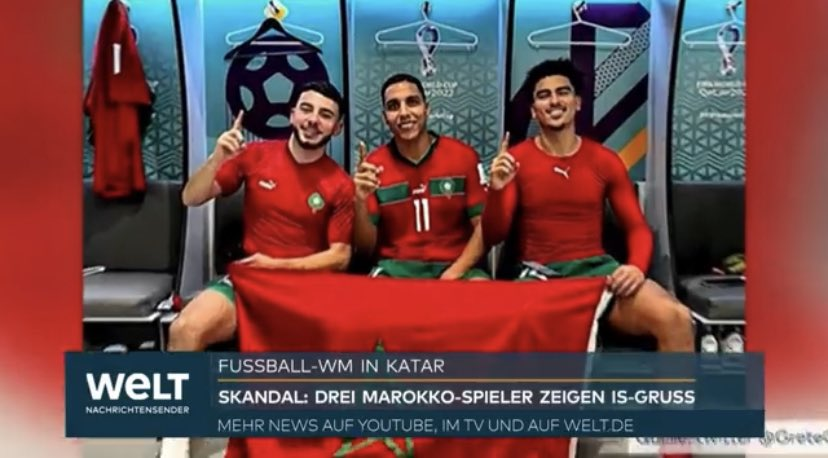 Racism in Germany. A German television news anchor has sparked outrage online after their comparison of the Moroccan national team with the Islamic State militant group (ISIS).
The anchor showed an image of three national players happy after an amazing World Cup Game in which they raised their index fingers.
This is a common gesture for billions of Muslims around the world who praise God by professing the concept of Tawhid, or 'Oneness'. However, the anchor likened the players to ISIS, claiming the gesture caused "irritation".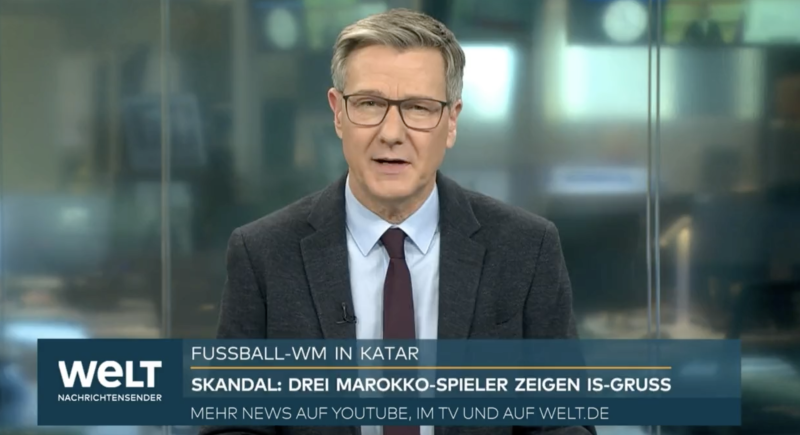 The anchor went on to say that the gesture was one that the Islamic state has adopted and the fighters often pose with the gesture after conquests. He also said that it's unclear if the Moroccan team were aware of the significance of the gesture.
The segment that was broadcast to millions was widely shared online and social media user were quick to call out the brazen racism targeting the African country's players wrote Dohanews.
What was the reaction to this news?
"Have you heard the latest? Scandal. Messi is part of the Islamic State. In the game against Holland he held both hands up and both index fingers like the IS warriors"
"I am fascinated every day by the extent in which German racism presents itself with its coverage of the World Cup," Germany-based journalist Hebh Jamal tweeted.
"You might need to look in deeply at this so called Sports Anchor, he might be caught up in the Cells that were plotting to overthrow the government. They must share similar mindsets, in different to everyone else, glad to see so many positive responses to his antics."