The European Union is discussing the possibility of introducing digital vaccination cards and data protection issues, Bavaria's Altötting County was the first to introduce a similar document.
It is the digital Sars-CoV-2 Immunization/ vaccination Cards. The credit card format document contains the following information: name and surname, date of birth, place of residence, photo of the vaccinated person, type of vaccine received and two dates of vaccination. The card also has a code that, after scanning, allows you to save it on your smartphone.
According to the federal state authorities, the Altötting district is a pioneer of this type of solution in Germany. The digital vaccination cards issuing procedure was not coordinated with the Ministry of Health. "We implemented the document completely independently," said the spokesman for the district. According to the German media, other German districts liked the idea.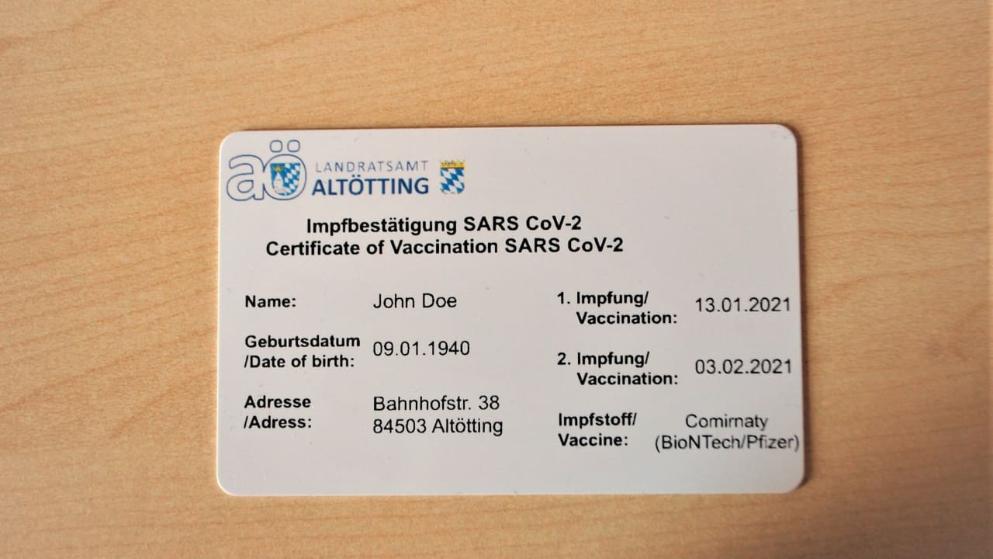 READ ALSO: Coronavirus: Will schools in Germany be opening in February? and what measures will be in place
The district authorities of Altötting ensure that the protection of patient data is guaranteed. All data is saved only on the digital vaccination cards. The security procedure was developed in cooperation with the Bavarian Data Processing Agency (AKDB), and the Cologne-based company specialising in cyber security has created digital certificates.
A vaccination card is optional. The cost of its publication is borne by the poviat – reports "Bild".
The poviat authorities believe that such a solution allows to save vaccination data in the local system. In the future, it will be possible to transfer them to the national register.
It is still unclear whether or not having a vaccination card or passport will benefit and what kind of benefits they could be. Possible privileges for vaccinated people are the subject of fierce political struggle.
Source: Bild.de , PolskiObserwator.de, Afronews.de