South African couple Olivia and Raul De Freitas ended up being stuck in the Maldives after the coronavirus pandemic led to a shut down and lack of flights home.
The couple are currently on their honey moon at a five star resort in the Maldives. Cinnamon Velifushi Maldives.
The couple arrived from South Africa were they are citizens and were just married, on March 22, planning to stay for six days. For a 27-year-old teacher and a 28-year-old butcher, the holiday "was an extravagance," Ms. De Freitas said.
The couple hadn't lived together before exchanging vows, it was going to be an interesting introduction into marriage life for them.
The did have some concerns regarding the trip as many other countries were already setting restrictions on travel and movement per the coronavirus outbreak, but their agent assured them that they would be fine.
Read also: Coronavirus: First vaccine to be tested on 29 year old from Seattle.
The agent was assured that no matter what happened all South Africans would be welcomed back into the country despite any coronavirus lockdowns.
During their stay they received notice that their country's airport would be closed by midnight. Flights back to South Africa are five hours to Doha, Qatar, a three-hour layover, and then nine hours to Johannesburg — they'd never make it home in time.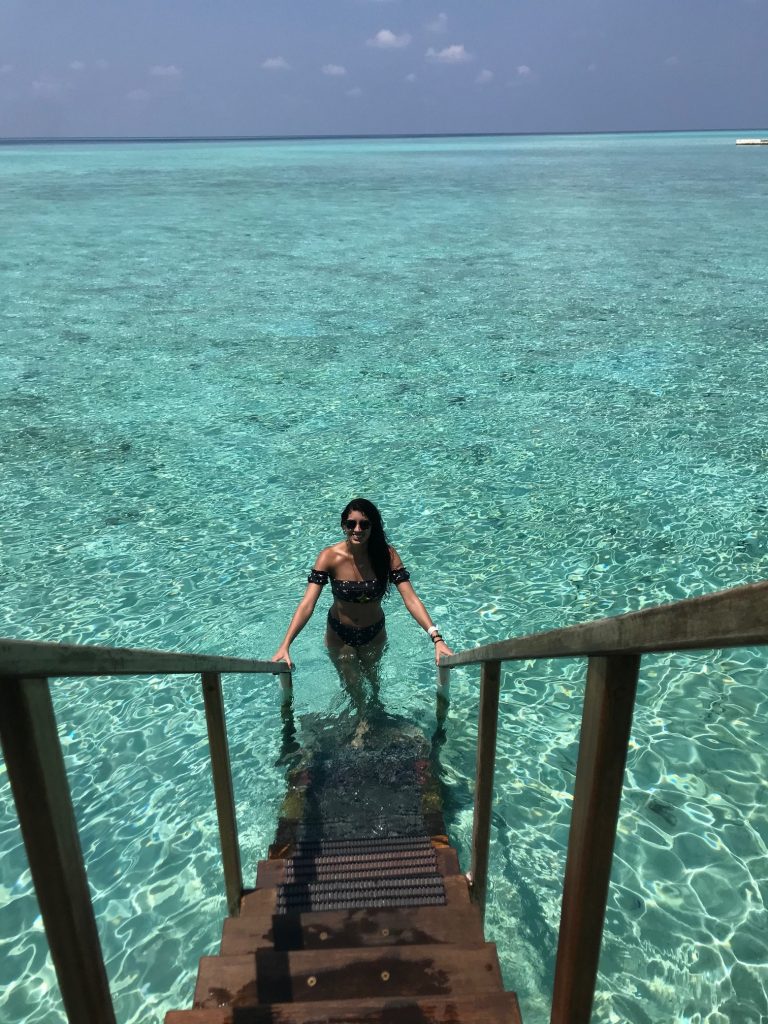 The newlyweds watched while the guests at the resort thinned out retreating to their respective countries and the last to leave, some Americans, had to struggle for permission for a flight to Russia then the US.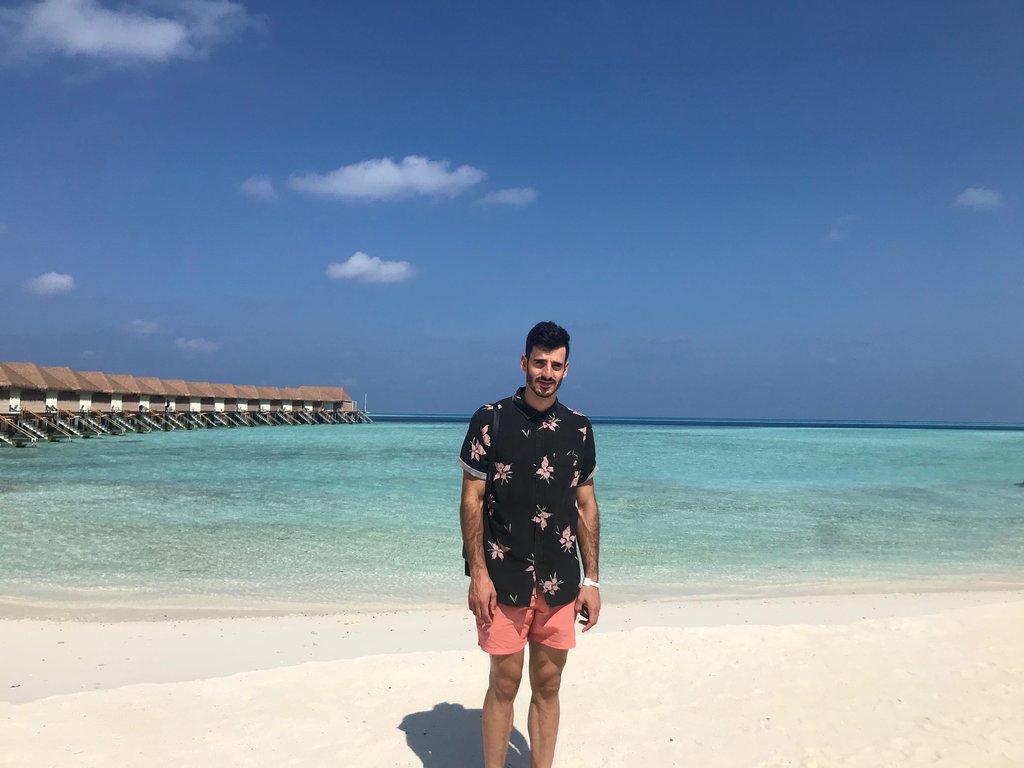 They struggled with the decision to leave the island and try their luck getting a plane back to south Africa but the island had already set their restrictions in place and they understood if they didn't get a flight back, they risked having no place to stay.
Having no other way, they reached out to the South African Consulate in the Maldives, and the closest South African Embassy, in Sri Lanka, for help. A representative told them, via WhatsApp, that there were around 40 other South Africans spread among the Maldives, and that their option home would be to hire a chartered jet, at their own expense, for $104,000 (€ 9,5045.60).
They were however notified that some people were unwilling to pay that much to travel home and hence this made the cost so much more expensive. This wasn't the only set back as conversations between the South African representative and the Maldivian Foreign Ministry proved nought.
The flight had not been approved.
READ ALSO: Coronavirus: Vaccine might be size of a skin patch
Very soon they were the only people at the resort being waited on hand and foot by the staff. Sometimes they would get checked on even 5 times a day by their room service.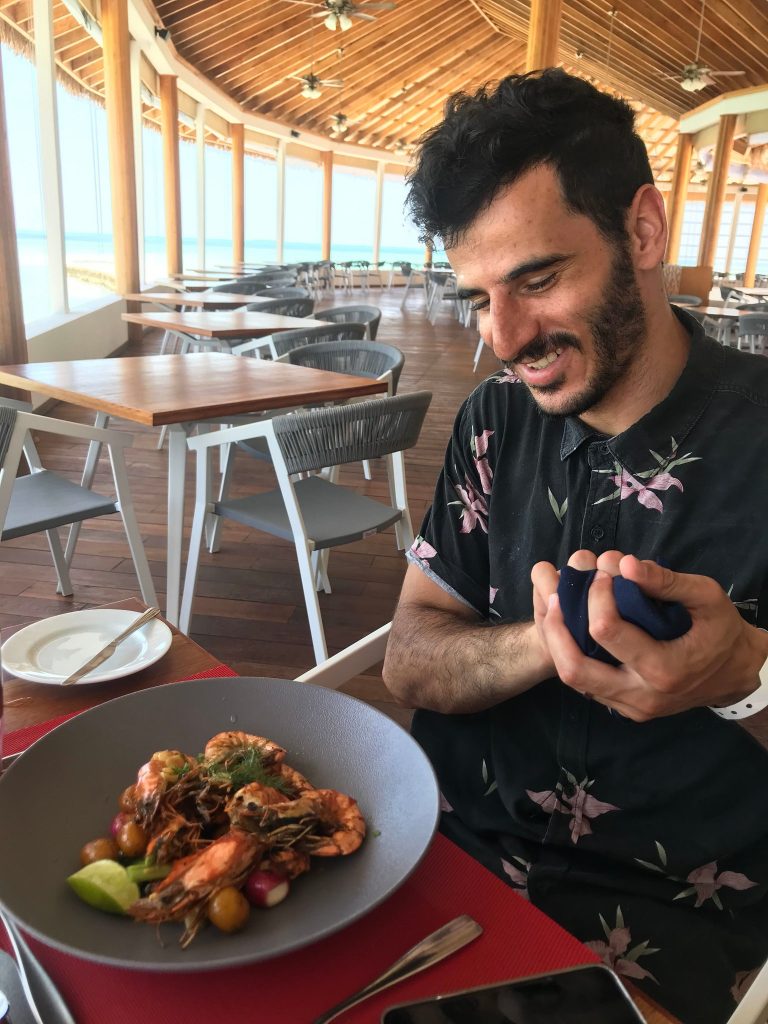 "It's incredible that we get this extra time," Ms. De Freitas said. But the financial toll is weighing on them, heavily. Though the couple has been paying a generously discounted rate, the bill grows ever larger.
Each day that trickles by is money taken out of their savings that had been set aside for a house down payment. As their honeymoon debt rises they still have to remember that they might be paying exorbitant air fares back home when travel is allowed after the coronavirus is manageable.
Olivia adds that everyone says they would love to be stuck on an island until they are. It only sounds good when you know you have the ability to leave.
On April 5th, the couple were given an hour's notice to pack their bags and join other South Africans at a five star hotel that they were all consolidated at, by the South African representative they were in communication with.
The price of their stay is to be subsidized but their return time, still indefinite.