Banksy funds refugee boat: The British street artist Banksy has financed a boat to rescue refugees attempting to reach Europe from north Africa.
The vessel, named Louise Michel after a French feminist anarchist, set off in secrecy on 18 August from the Spanish seaport of Burriana, near Valencia, and is now in the central Mediterranean where on Thursday it rescued 89 people in distress, including 14 women and four children.
It is now looking for a safe seaport to disembark the passengers or to transfer them to a European coastguard vessel.
Germany extends jobs support scheme to end of next year to help weather crisis
The crew, made up of European activists with long experience in search and rescue operations, had already assisted in two other rescue operations involving a total of 105 people, who are now onboard the NGO vessel Sea-Watch 4.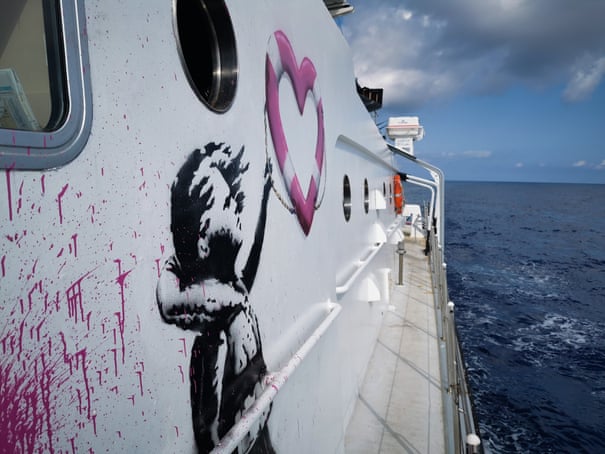 Painted in bright pink and featuring Banksy artwork depicting a girl in a life vest holding a heart-shaped safety buoy, the Louise Michel sails under a German flag. The 31-metre motor yacht, formerly owned by French customs authorities, is smaller but considerably faster than other NGO rescue vessels.
Germany: Merkel to introduce new stricter rules in desperate bid to halt coronavirus
Banksy's involvement in the rescue mission goes back to September 2019 when he sent an email to Pia Klemp, the former captain of several NGO boats that have rescued thousands of people over recent years.
With a top speed of 27 knots, the Louise Michel would be able to "hopefully outrun the so-called Libyan coastguard before they get to boats with refugees and migrants and pull them back to the detention camps in Libya", said Klemp.
Source: The Guardian