Living in Germany. There are some important changes and regulations in Germany in October 2022 from the 1st that will have a major impact on the lives of all consumers and employees. Here are 10 of the most important ones: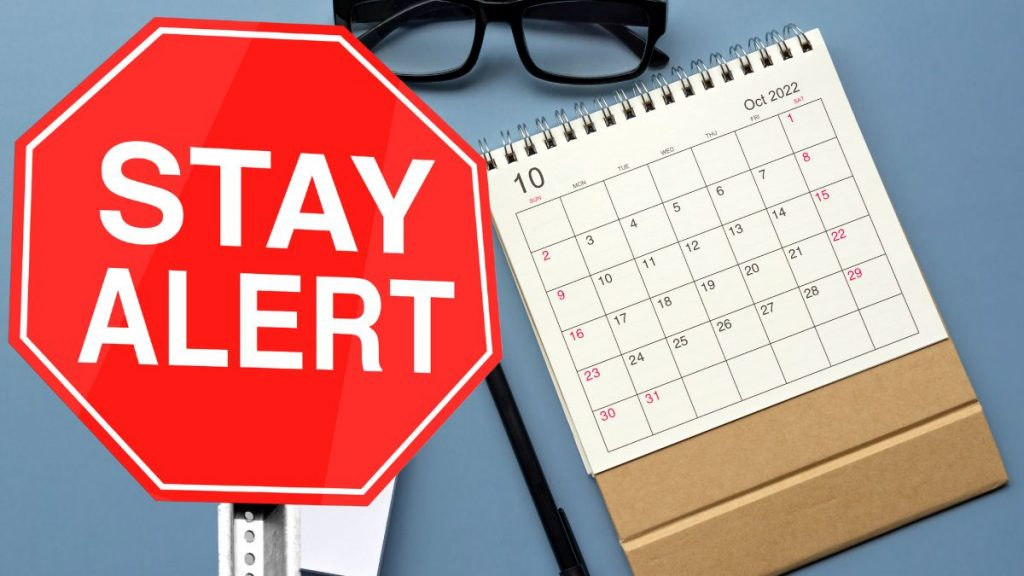 Minimum wage increase in Germany
Millions of employees in Germany will face an increase in the statutory minimum wage (German Mindestlohn), which will increase  from October 1, 2022. Over six million people should benefit from the raise. The earnings limit for people employed on Minijob/Midijob. The statutory minimum wage will increase  to € 12 per hour from October 1, 2022.
READ MORE: Minimum wages in Germany 2022: guide in English
New anti-covid restrictions in Germany
The Bundestag has adopted a new law on protection against infections. The new regulations will enter into force on October 1, 2022. Here's what will change:
FFP2 masks will be mandatory in clinics, hospitals, nursing homes and doctors' offices across the country
In addition to the masks, you must show a negative coronavirus test before entering nursing homes and hospitals
To strengthen the protection of vulnerable people, nursing homes need to appoint representatives who provide vaccination, hygiene and treatment services for those who become ill
FFP2 masks will be compulsory on long-distance trains, but will no longer be compulsory on board airplanes.
The Länder may themselves require the use of face masks in restaurants and other closed spaces and in schools from 5th grade onwards.  In addition, they may also decide to reintroduce compulsory school testing.
Vaccinations against Covid-19 or the flu in pharmacies, veterinary and dental offices
From October 1 and until April 30, 2023, it will be possible to get vaccinated against coronavirus or influenza in pharmacies , veterinary or dental offices , as long as they offer such an option. However, as announced by the Federal Ministry of Health, the unused flu vaccine in pharmacies will not be reimbursed this season.
ALSO READ ON E-prescriptions in Germany: What you need to know about your doctor's visit from September 2022
Kurzarbeit's shortened length of work extended until December 31, 2022
The Bundestag decided to extend the Kurzarbeit program again from October 1 to December 31 this year. The reason for this is the ongoing coronavirus pandemic in Germany. Read more on Kurzarbeit here: Kurzarbeit in Germany: Reduced working hours in 2021 and 2022
Reform of Minijob and Midijob. Big changes from October 1, 2022
From October 1, 2022, people employed on the so-called Minijob and Midijob should expect big changes . They concern the minimum wage and social security contributions. Read more about it here: Changes affecting workers in Germany from October 2022.
Important changes for future drivers from October 2022
From October 1, future drivers in Germany are waiting for some innovations that will be included in the driving test. The theoretical exam questionnaire will change in October. Internal combustion engines are set to become the exception, and electric cars with new assistance systems are set to take over the reins.
Tax settlement for 2021
Due to the Covid pandemic, the German government has extended the deadline for submitting a tax return for 2021 . Taxpayers who submit their return by themselves have until the end of October 2022 . Employees who worked part-time (Kurzarbeit) must submit a tax declaration by the end of October.
Gas tax
About half of all houses in Germany are gas-heated. The gas levy ( gas tax ) is intended to ease the pressure of troubled suppliers by passing on to consumers almost all of the additional costs of rising gas import prices. The surcharge is to apply from October 1 . Its amount is initially intended to be constant: 2,419 cents per kilowatt hour . The idea sparked controversy both among the inhabitants of Germany and among opposition politicians. The debate continues – Economy Minister Robert Habeck decided to "buy more time" and postpone  the first payments. Whether this will happen, it is not known yet.
WhatsApp will stop working on these phones
From October 2022, their users will not be able to use the Whatsapp application. Some older iPhones will no longer support the app. Information on this topic can now also be found on the official communicator FAQ page. It's about a module with iOS 11 and iOS 10.
3 bans that will take effect from October 2022
From October, medium-term measures will be introduced to secure energy supplies to Germany . They will be valid for two years. I am talking about:
Obligation to check the heating : House and apartment owners who heat with gas must have their heating checked within the next two years.
Hydraulic balancing : A design and implementation procedure that allows to obtain an even and consistent with the design distribution of the heat carrier in the heating system during the entire heating period. The regulation will apply to some residential buildings as well as companies and public buildings from 1000 square meters.
Saving energy in companies : Companies that consume 10 gigawatt hours (GWh) or more per year must implement energy efficiency measures. According to the ministry, they may include, for example, replacement of lighting with LED or optimization of work processes.
It should be recalled that since September, as many as 10 bans have been in force in Germany, aimed at securing gas supplies to Germany.
Source: www.wunderweib.de