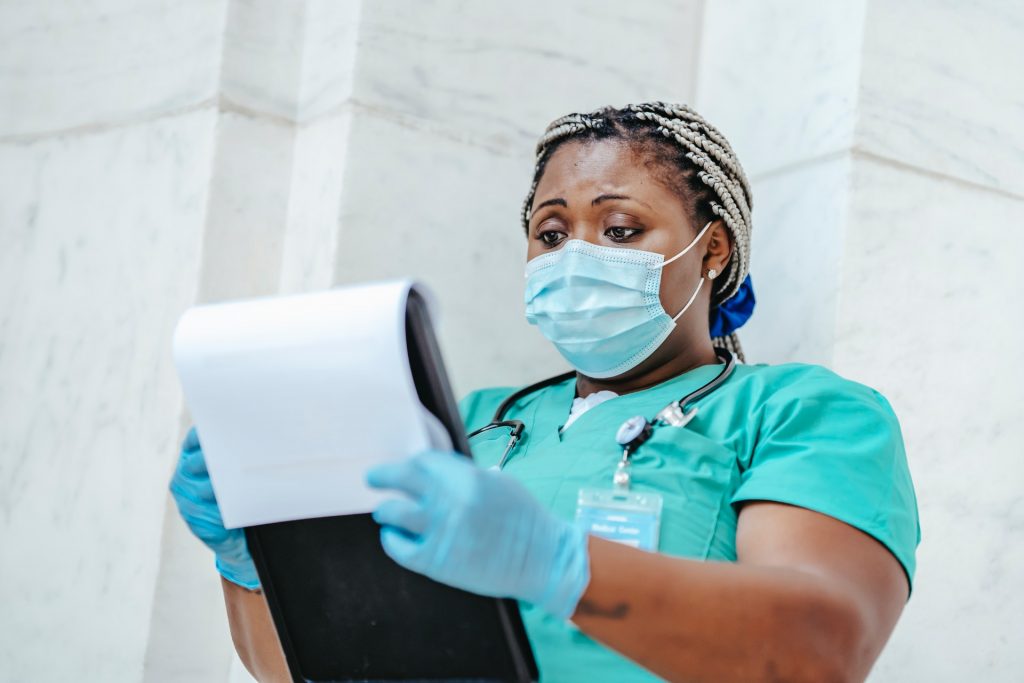 What are E-prescriptions in Germany? Germany's massive project of introducing e-prescriptions is taking a step forward with some regions rolling out the new digital prescriptions as soon as September 1st 2022. Here is all you need to know about the system:
On September 1, 2022, an important change in the healthcare system came into effect. From this day, prescriptions for medicines no longer have to be handed into the pharmacy in paper form after a doctor 's visit , but can be submitted digitally.
What are e-prescriptions in Germany?
Germany moved towards the introduction of e-prescriptions also known as "e-Rezept", in a step towards the building of a more digital healthcare system. Patients will be able to receive prescriptions from their doctors via a QR code sent to a secure app, which can then be digitally forwarded to a pharmacy.
E-prescriptions were introduced by the Federal Ministry of Health so that medicine treatment becomes safer, simplify the process at doctors offices and pharmacies and to put a stop to paperwork at healthcare systems.
This means people who have video consultations from home will no longer have to come to the doctor in person to pick their prescription, but instead can have it sent directly to the pharmacy of their choice.
E-prescription can also be paired with other apps on your phone, for example, a reminder to take medicine, or create a medication plan that automatically checks interactions between different medications, to make sure that prescriptions are compatible with each other.
When is the launch of e-prescription expected in Germany?
The plan for e-prescription was created back in 2020, with the expectation of the system becoming mandatory by 2022 but the system has already been launched in Germany in September.
However under the new health minister, the e-prescription is expected to begin with a roll-out in Schleswig-Holstein and the Westphalia-Lippe region of North Rhine-Westphalia. So long as the initial roll-out is successful, more Federal states will follow in December and more in 2023.
From September, pharmacies nationwide will be asked to accept digital prescriptions, but doctors are not to issue e-prescriptions until their region is included in the rollout.
How will e-prescriptions in Germany work?
When following a consultation with your doctor either in person or via video call, you will receive a digital prescription containing a QR code. You can send this digitally to a pharmacy of your choice via the app, and you will receive a notification when your medication is ready to collect. You may also ask for a printout and take it in person to the pharmacy.
E-prescription do not require a doctors signature because they are digitally signed. This method should save time, effort and lots of paperwork.
How can I use the e-prescription?
Patients have three options for redeeming the electronic prescription in the pharmacy:
The e-prescription app: With the app mentioned above, patients receive the prescription directly on their smartphone. You can then send it directly to the pharmacy and pre-order the drug. In the future, the app will also have a family function that can be used to manage recipes for relatives. In order to be able to use the app, you have to identify yourself with a code from the health insurance company.
The electronic health card (eGK) : It should also be possible to call up the prescription data in the pharmacy with the eGK. 
Paper printout : Instead of the usual paper prescription, patients receive a printout with a prescription code.
The e-prescription applies to everyone with statutory health insurance in Germany. A solution for private patients is currently being worked on.
What do I need as a practice, clinic, pharmacy to be able to receive an e-prescription for a patient?
The prerequisite for using the e-prescription is that practices, clinics, pharmacies and patients have the necessary technology and software. The official e-prescription app can be downloaded from the Apple and Google app stores . App users receive a code as soon as a doctor has issued a prescription. You can then send this to the pharmacy or show it on site.
As of September 1, 2022, all pharmacies in Germany were equipped with the necessary technology so that they will be able to accept electronic prescriptions and bill the health insurance companies from that day.
Source: inFranken.de