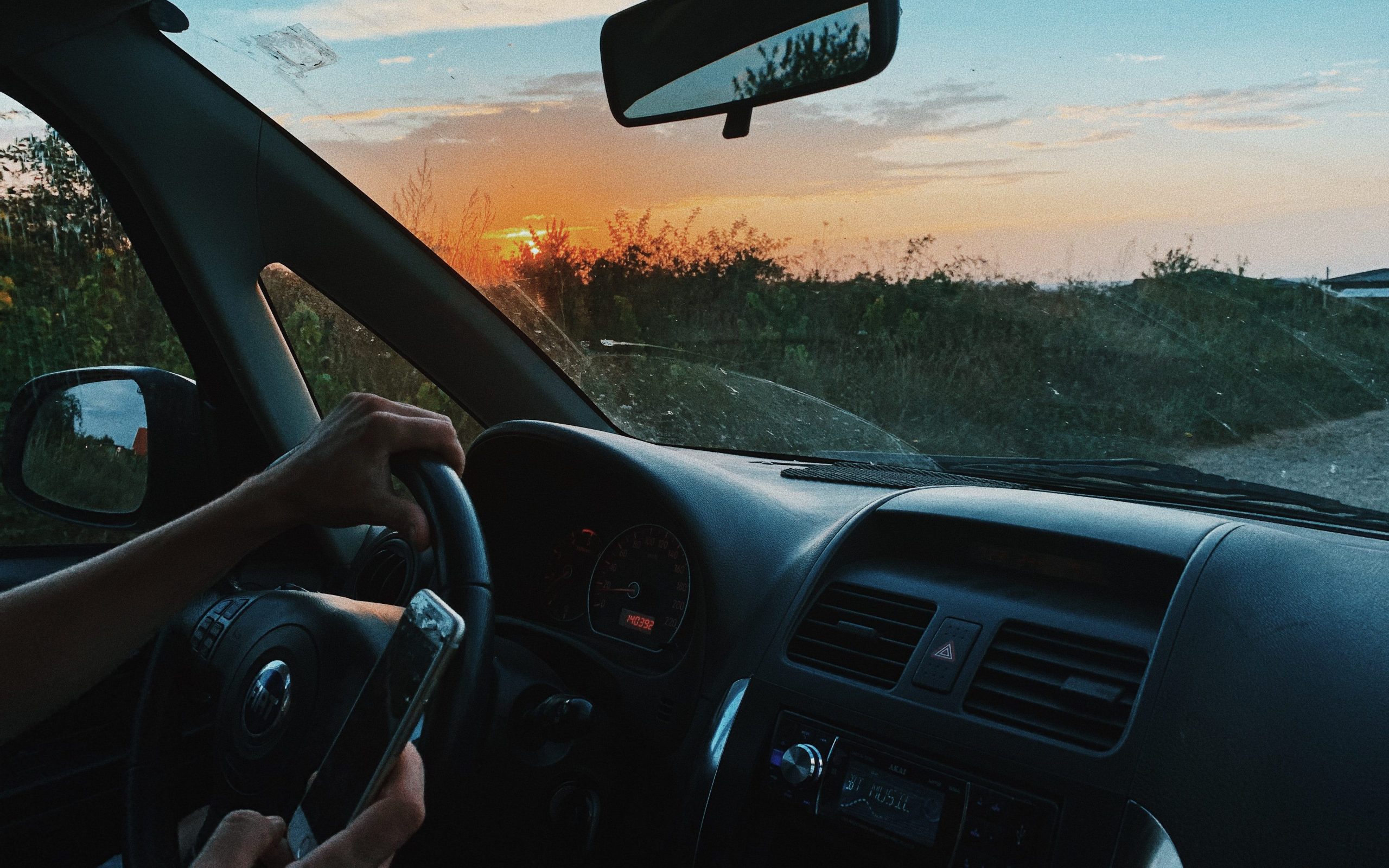 Life in Germany. Fines for driving while on the phone. Risks for an accident are increased when you keep your eyes on your mobile phone instead of the road.
Under § 23 of the Road Traffic Act (StVO), anyone who uses a mobile phone while driving risks a heavy fine. Drivers caught in violation risk not only a fine and penalty points, but also losing their license. Here is all you need to know:
How much is the fine for violation of the traffic rule?
If you use a mobile phone while driving, you can expect a fine of 100 euros and a point in Flensburg. If you create a dangerous situation on the road or cause an accident because of using your phone while driving, the fine increases to 150 or 200 euros. In addition, you will receive two penalty points and a one-month driving ban.
Texting, filming and taking photos also prohibited while driving
This means that the fine is not only for making phone calls while driving, but also for using other functions of the mobile phone, such as sending text messages, taking pictures, etc. Basically, the mobile phone should not be anywhere near the drivers hands.
The use of other electronic devices while driving is also strictly prohibited in Germany. You cannot set navigation or use a tablet while driving. The district court in Essen imposed a fine of 100 euros on a driver who held a so-called SmartKey, a car key with a built-in display. It's electronics too.
Fines for using a mobile phone while driving in Germany
| | | | |
| --- | --- | --- | --- |
| Offense | Mandate | Penalty points | No driving |
| A driver using a mobile phone while driving | €100 | 1 | |
| A driver using a mobile phone while driving, creating a danger on the road | €150 | 2 | 1 month |
| …with property damage | €200 | 2 | 1 month |
| Using a mobile phone while cycling | €55 | | |
Read also:
Germany: Used car scams plague. Anyone can be a victim
Good news for drivers in Germany, you will soon be able to register your vehicle online
Replacement of driving license in Germany: Drivers can now do it ONLINE
Drivers who park illegally in Germany risk losing their driving license
Driving in Germany: Rules for getting around with a foreign driver's license
Germany: Important changes affecting drivers in 2023
Alcohol consumption while driving. What is the current limit in Germany?
Drunken driving in Germany: What penalties are there for drivers?