A 550lb World War 2 era bomb exploded near a Munich train station in Germany leaving four people injured. The blast happened during construction works near Donnersbergerbruecke station.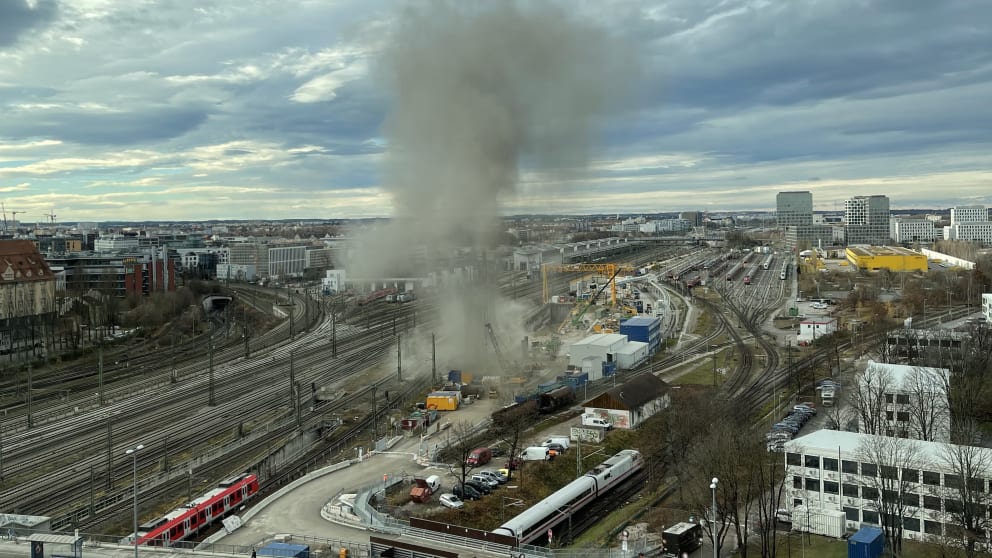 The blast was heard several kilometres away leaving four injured, one more serious than the rest, but no one died.
BILD reported that constriction workers came across the 250 kilo device hidden in the ground when drilling the area and by mistake, detonated it.
" During drilling, an aerial bomb weighing 250 kilograms from the Second World War was hit. Debris flew hundreds of meters. The whole area is currently being searched, " said Interior Minister Joachim Herrmann to BILD.
Numerous fire engines and around 50 emergency service were on sight and, in addition to this, a federal police helicopter circled over the area.
Rail traffic has been temporarily suspended and the police have cordoned off the area. They confirmed via a twitter post that the area outside the restricted region is safe.
READ ALSO: Kampala terrorist attack: How Ugandans are coping with the suicide bombings
"We are in the process of taking care of the people," said a fire department spokesman on site. The exact cause of the explosion is unclear. The police said they had no evidence of a crime so far.
The Donnersbergerbrücke is not far from the main train station of Munich. The construction site is part of the "Second Main Line" project through which an additional S-Bahn line is being built through Munich city centre.
Source: BILD