Germany: Millions of euros earnings, cars and vacations. In countries like the US, the vaccination lottery is already booming. Now the first lottery for vaccinated people has started in Germany. The main prize is over one million euros.
Online lottery provider Lotto24 has announced that it is awarding prizes of millions to those vaccinated.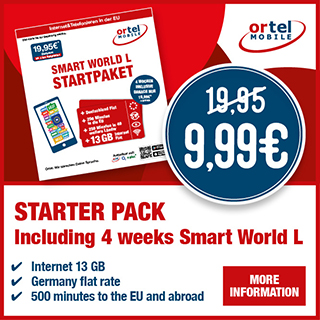 Vaccination incentive
Under the motto "#geimpftgewinnt", the company wants to support the vaccination campaign of the federal government, as the company announced on Wednesday (25.08.2021).
1.15 million euros: so high is the first price in the first vaccination lottery in Germany. "With the main prize of the Freiheit + social lottery, you can win a monthly payment of 5,000 euros for 15 years and an instant win of 250,000 euros," according to the lottery.
Lotto24 wants to distribute a total of two million free tickets to vaccinated people. Not 6 out of 49 are played, but 7 out of 35. According to the organizer, the chance of winning the main prize should be 21 times higher than with the usual 6 out of 49.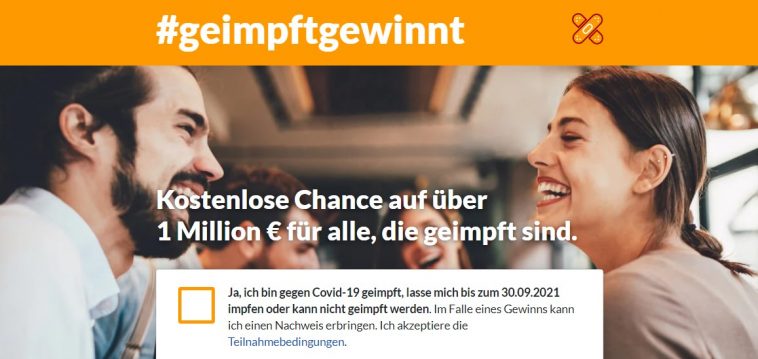 Who can participate
Any adult who has been vaccinated at least once by September 30 can participate. People who cannot be vaccinated against coronavirus also have the opportunity to participate.
"Every vaccination is already a gain, because it brings us much closer to everyday life, without the restrictions caused by the pandemic. We want to do our part to make sure that every vaccination pays even more – with a little luck even in cash ", says Lotto24.
"Everyone in Germany wants the same thing: an unrestricted winter and a safe daily life with friends and family," says Marianna Herno, Lotto24 campaign manager, adding:
"According to a recent infratest / dimap survey, a quarter of unvaccinated people were surveyed. they are simply undecided.
With our campaign we want to create an additional incentive for vaccination. We are happy if we can make a small contribution to the visibility of the federal government's vaccination campaign. "
How to register
The campaign starts on August 25, 2021 and ends on September 30, 2021. Tickets will be distributed through the Lotto24 portal.
Tickets entitle you to participate in the "Freiheit +" social lottery. It is played in a way that 7 out of 35 fields must be guessed correctly, which means that the chance of winning is about 21 times higher than that of the Lotto 6aus49 jackpot.
<<< Restrictions in Germany: Government to tighten COVID-19 regulations from August 23, apply throughout Germany >>>
The draw takes place every Monday at 18:00.
Anyone who has been fully vaccinated or has been vaccinated at least once by 30 September 2021 can participate.
One free ticket per person can be used. In case of winning, it is necessary to present a specific vaccination certificate.
Another requirement is that the participant be of legal age and reside in Germany. More information about the campaign can be found here.
Critics
Federal Government Drug Commissioner Daniela Ludwig criticizes the action: "Vaccination is our way out of the pandemic, no doubt. But now I think it's difficult to offer just about anything. "
Addiction experts, such as Verena Küpperbusch, a gambling addiction expert in North Rhine-Westphalia, are also skeptical. "It seems questionable to me that an offer with a certain potential for addiction is related to vaccination," she told the Funke media group.
The target group of the vaccination lottery is currently primarily represented by young people. Older people, in particular, are considered to be at risk of becoming addicted to Loto.
"The risk of addiction with a single goodbye and a weekly draw must be classified as low. As a result, no one will become addicted to the vaccination lottery, "says Tobias Hayer, an addiction researcher in Bremen.