COVID passports in Germany: New regulations have been enforced in Germany and the definition of a fully vaccinated and recovered person has also been changed.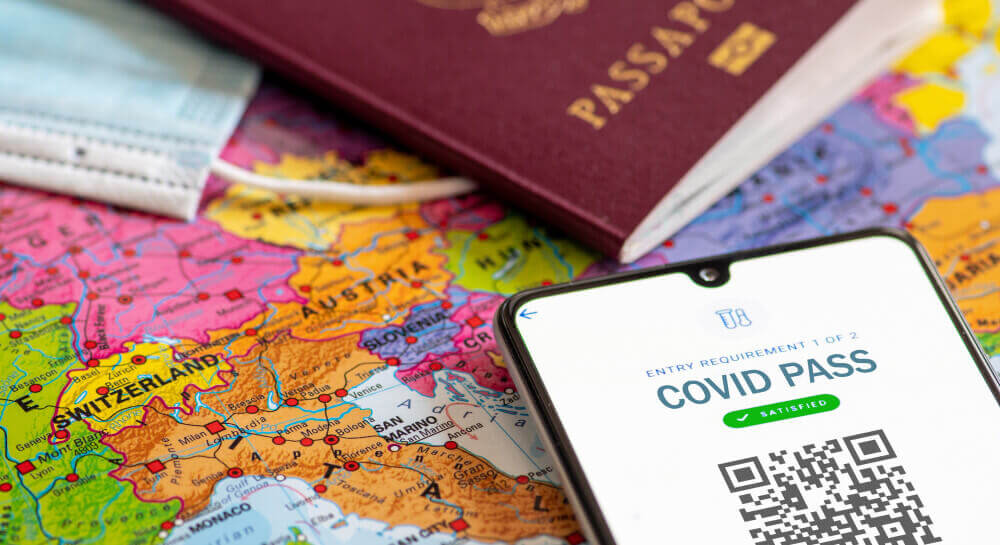 The new regulations will hit at millions of people who have been vaccinated with Johnson and Johnson and those who have had covid-19 more than three months ago.

READ ALSO: Germany: Ministry of Health reduces COVID-19 certificate validity to 3 months for the recovered
In addition to this, the new law states that covid passports that were issued earlier which are still valid in the country of issue can no longer be honoured in Germany upon entry to the country.
Covid passports in Germany and its current regulations:
The issuing and recognition of covid passports is regulated by an ordinance published by the Paul Ehrlich Institute of Vaccination.
The new rules state that:
A person vaccinated with one dose of the Johnson and Johnson vaccine is no longer considered fully vaccinated – they will not be allowed to go to a restaurant or cinema without an additional test.
A person can no longer obtain a quarantine release when entering Germany
The new regulation hits Africans in Germany and other foreigners whose covid passports are valid in their home country but can no longer be used as evidence in Germany.
Those vaccinated with one dose of Johnson and Johnson – do they lose 'fully vaccinated status'?
To become fully vaccinated, they must have another vaccine they have been jabbed with.
The Paul Ehrlich Immunization Institute recommends the use of the so-called cross-vaccination with mRNA vaccines.
The first dose may be taken 4 weeks after the first dose of Johnson & Johnson, and the second dose may be taken another three months after the first.
The new directive states that only after taking additional doses will you be available to achieve fully vaccinated status, which is key in gaining access to 2G public spaces.
Entering Germany with one dose of Johnson and Johnson vaccine
Fully vaccinated people will benefit from quarantine relief when entering Germany. But from January 15th, people who have been vaccinated with one dose of the Johnson and Johnson will be regarded as not full vaccinated until they take a second dose (Johnson & Johnson) or an mRNA preparation – Comirnaty (BioNTech / Pfizer) or Spikevax (Moderna).
This means that they will be subjected to a 10-day quarantine when entering Germany. The affected can also shorten the quarantine period if they present a second test 5 days after entry and the result is negative.
There are some situations that receiving the J&J vaccine would force authorities to assume it is a full vaccination:
If one has an antibody test carried out before the first vaccination or has been infected with covid-19 (this can be confirmed by a PCR test) and the infection happened right before the first dsoe of the vaccine
After one was infected with covid-19 (this can be confirmed by a PCR test) and at least 28 days have passed since the positive PCR test was performed.
The date of acceptance of the positive test must not be older than 90 days.
From January 15th 2022, the people who will gain no entry entirely are those who:
-Test with a positive result, carried out in a laboratory using the nucleic acid detection technique (PCR, PoC-PCR or other methods of the nucleic acid amplification technique);
– At least 28 days have passed with not more than 90 days since the positive test result.
Point to note: Recovery status is only 90 days now, not 180 days. 
Source: rki,