Germany has been tasked with encouraging people to vaccinate in order to fend off a fourth wave, this has led to the expansion of the 'COVID health pass' system and here's what it means for you:
What is the 'covid health pass' and why do I need to know?
Germany has set a new rule that determines whether someone gets access to certain places. One had to be vaccinated, tested or recovered from the virus. This law came int place on the 23rd of Germany and we wrote about it here: Restrictions in Germany: Government to tighten COVID-19 regulations from August 23, apply throughout Germany.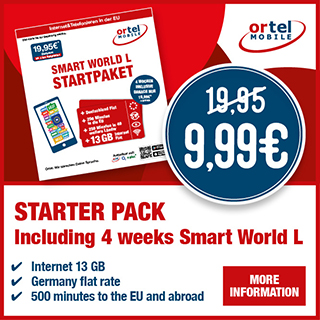 Those who are vaccinated or have recovered from Covid within the last six months will need to show proof before unlocking most indoor activities, such as eating inside, going to the gym or to an event.
People eligible to get vaccinate but choose not to will be required to produce a negative test result. The federal government will cover the cost of the rapid tests for the time being but from October 11th, unvaccinated people will have to pay up to €20 (or more) per rapid test.
Does it rely on the number of COVID infections:
The rule to restrict unvaccinated people would come into place will come into place when states reach 35 Covid cases per 100,000 people within seven days. 
But in Baden-Württemberg, Berlin, Lower Saxony, Rhineland-Palatinate and Saarland, the rule applies regardless of incidence.
In Brandenburg, the health pass system comes into place at 20 new infections per 100,000 inhabitants, and in the rest of the country from an incidence of 35 new infections per 100,000 people.
Will I have to show proof of vaccination?
You will have to how proof of vaccination to gain entry into places and lack of proof might mean you get locked out. Businesses are responsible for implementing the obligation to provide decide and testing.
Restaurateurs, hairdressers and the operators of fitness studios, hospitals or nursing homes must check proof. If they fail to do so, they face a fine.
The amount is to be determined by the federal states Baden-Württemberg, for example, charges restaurateurs up to €10,000 for "failing to comply with an obligation to check proof of testing, vaccination or recovery when operating a facility." The "standard rate" is €650.
Guest also can be asked to pay fines. Anyone who violates infection protection laws and Covid regulations can expect fines of between €50 and €25,000.
Where do I not need proof of the COVID health pass in Germany?
At private meetings, family gatherings, at work, when shopping and in libraries no proof of vaccination, recovery or a negative test is needed.
It also won't apply to public or long-distance transport.
What exceptions have been set for the COVID health pass system in Germany?
Younger children who have not been vaccinated and school children who are regularly tested are generally expect from the rules. This is also determined by whichever state one resides in.
Should you have a reason to not receive the vaccine or not eligible for it – then yo wont be charged for tests after October 11th. You will need a letter from your doctor in this effect.
What do tourists do?
Tourists will also have to stick to the rules. Germany accepts vaccination certificates from other countries. But the vaccine must have been approved by the EU – currently Pfizer/BioNTech, Moderna, AstraZeneca and Johnson and Johnson/Janssen.
Source: the Local de