COVID-19 in Berlin: As omicron case numbers skyrocket in Germany, the local authorities in Berlin have decided to distribute FFP2 masks free of charge.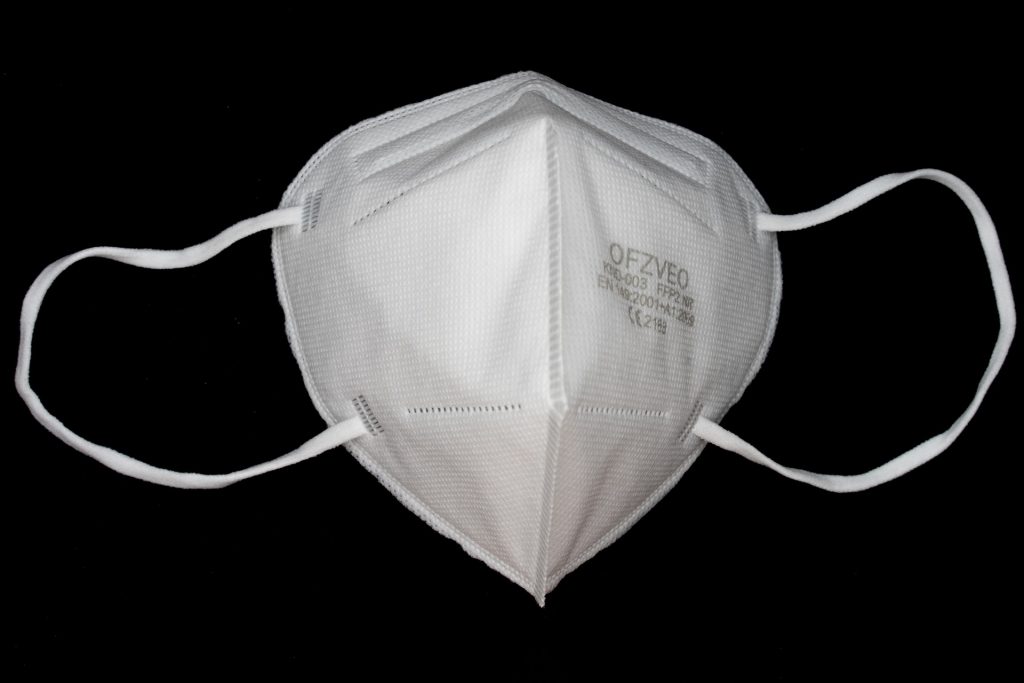 All the needy in Berlin can from 27th January 2022 go to receive free FFP2 masks at decentralised distribution points in the Treptow-Köpenick district.
The local authorities have said that the protective masks shall be given to people on low incomes. This applies in particular to people who receive basic security benefits, unemployment benefits II, and housing benefits.
The FFP2 masks will also be given free of charge to recipients of integration assistance, subsistence assistance and care assistance, recipients of the child allowance, and BAföG.
"Especially at this time, when the mask requirement is becoming stricter again, it is important to provide low-income and needy people with FFP2 masks free of charge and unbureaucratically," said Carolin Weingart, Deputy District Mayor and District Councillor for social affairs, work, and participation.
RELATED ARTICLE: COVID passports in Germany: New restrictions for Africans in Germany and foreigners
Where you can get free FFP2 masks in Berlin
The FFP2 masks will be distributed for free in the ten municipal KIEZKLUB's during the respective opening times from 9:00 a.m. to 4:00 p.m.:
• KIEZKLUB old school, management: Jacqueline Milde
o Dörpfeldstrasse 52, 12489 Berlin
o Phone: 90297-5665
• KIEZKLUB Bohnsdorf, management: Karsten Schielei
o Dahmestrasse 33, 12526 Berlin
o Phone: 678 950 91
• KIEZKLUB Gerard Philipe, contact person: Theresa Finkenwirth
o Karl-Kunger-Strasse 30, 12435 Berlin
o Phone: 532 109 83
• KIEZKLUB meeting place, management: Thorsten Kempter
o Wendenschlossstrasse 404, 12557 Berlin
o Phone: 654 88 114
• KIEZKLUB In the community center Altglienicke, management: Ines Hoffmann
o Ortolfstrasse 182-184, 12524 Berlin
o Phone: 90297-6717
• KIEZKLUB KES
o Plönzeile 4, 12459 Berlin
o Phone: 90297-5415
• KIEZKLUB Rahnsdorf, management: Heike Juse
o Fürstenwalder Allee 362, 12589 Berlin
o Phone: 648 60 90
• KIEZKLUB Rathaus Johannisthal, management: Lutz Sonntag
o Sterndamm 102, 12487 Berlin
o Phone: 90297-5665
• KIEZKLUB Treptow College, Head: Emine Sayili
o Kiefholzstrasse 274, 12437 Berlin
o Phone: 532 00 95
• KIEZKLUB Vital, Head: Anke Westphal
o Myliusgarten 20, 12587 Berlin
o Phone: 90297-3610
The free FFP2 masks are also being distributed by "Laib und Seele" at Lindenstraße 18-19, Union Fanhaus construction site every Tuesday from 2 p.m. to 4 p.m.
Further information is on the website of Hilflotse Berlin – Health and social assistance offer in Berlin.