Tornado in Kiel: At least seven people were injured in a whirlwind on the Kiel wharf. A strong wind was pushing people into the sea. Recordings appeared on the Internet – IMAGES.
Yesterday around 6.00 p.m. in Kiel (Schleswig-Holstein), a whirlwind pushed several people to the Baltic Sea. In the city, the losses caused by the vortex are estimated to be great and some recordings appeared on the Internet.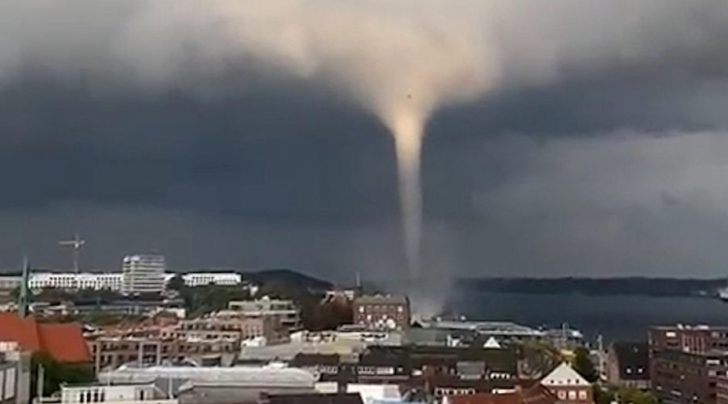 Police said seven people were injured. According to the fire department, four people were seriously injured and three people were moderately injured.
The roofs of several houses were damaged.
According to authorities, the tornado hit the Kiellinie seafront – a popular waterfront promenade – on Wednesday around 6 p.m. Several people were on the pier to secure the boat, the spokesman for the fire department said.
"Such a thing is absolutely impossible to predict," Kiel meteorologist Sebastian Wache of WetterWelt told DPA.
"Based on the photos, we assume it was a tornado, " Michael Bauditz of the German Weather Service (DWD) told Bild . "Something like this cannot be predicted at all," added Kiel meteorologist Sebastian Wache of WetterWelt. Water tornadoes are not uncommon this time of year – even outside Kiel.
It boiled, a strong blast knocked people into the water. Some suffered when they were hit by blast-blown objects, Bauditz added.