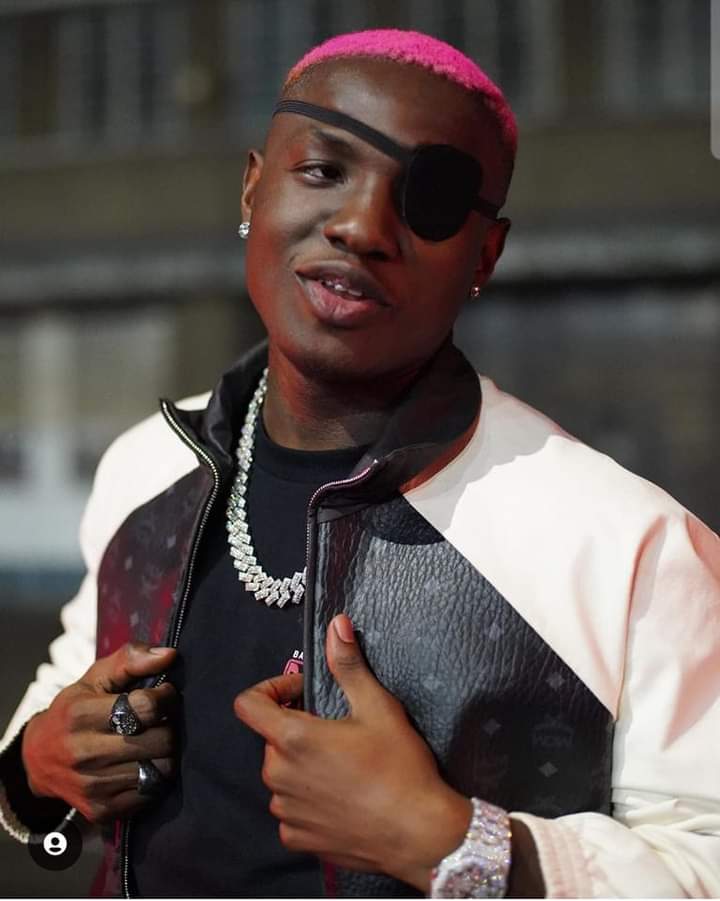 African festivals in Germany. As Afrobeats become the anthem in German clubs gracing playlists and sets penetrating the music scene worldwide, Germany prepares to host Nigerian afrobeats artist Ruger in Stuttgart for an electrifying performance.
The organisers of the show, Miams Empire, are working tirelessly to make sure the Nigerian Afrobeats singer who is about to start his European tour 2023 has a live show in the German city.
This will be Ruger's first concert live onstage in Stuttgart Germany and it will be going down on 21st April 2023 at 9:00 pm at Dream City Club Max-Eyth-Starbe 54, 71364 Winnenden, Stuttgart.
This breathtaking show will feature top African Djs in Germany with some having performed on major platforms like the AFRONEWS Awards 2021/2022 and another having been nominated for Best African DJ in Germany. The list includes; DJ Peaceboy Cham, DJ Wytee, DJ Franckey, DJ Queen, West Prinz, Daddy Smith, and many more.
Those wishing to attend have been urged to buy their tickets and secure a spot to Ruger's performance: HERE.
For more information about tickets and VIP Reservations, contact this no. +4915214873824
Instagram: Miams Empire
Facebook: Miams Empire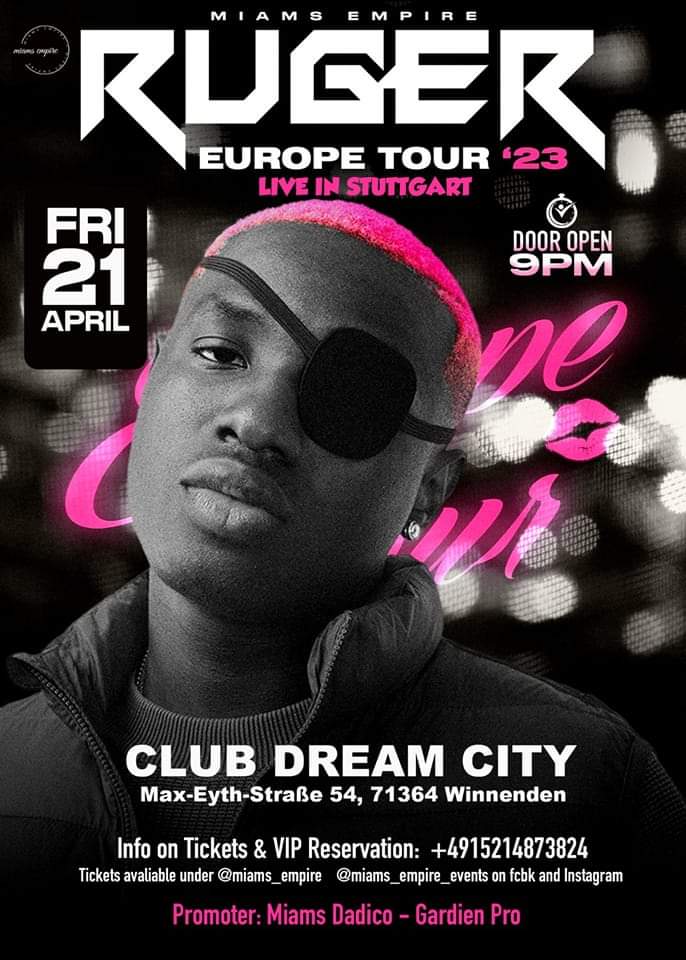 About Ruger
Michael Adebayo Olayinka (born 23 September 1999), popularly known as Ruger, is a Nigerian Afrobeat singer and songwriter.
Ruger signed a record deal in 2021 with D'Prince "Jonzing World record" for a publishing and distribution deal with Columbia Records, and Sony Music Entertainment, U.K division.
On 4 March 2021, he released his debut EP Pandemic. Bounce", became a major hit song from Pandemic EP, and debuted at number 39 on the Top 50 chart Nigeria, and was listed at number 20 on the TurnTable End of the Year chart and number 2 on the Apple Music top Afrobeats songs.
On 26 November 2021, he released his second EP, titled The Second Wave, with "Dior" as the lead single, which debuted number 32 on the Top 50 chart, and number 15 on the UK Afrobeats Singles Chart. 5 The song later peaked at number one in Nigeria, Gambia, Kenya, Uganda, Sierra Leone, and Madagascar.
Ruger described his music as Afrodancehall (a fusion of Afrobeats with dance-hall elements).
READ ALSO:

Peace Boy Cham The VybzBoss – nominated for The Best African DJ in Germany at the AFRONEWS – Ortel Mobile African Community in Germany Awards (2021)

Amazing list of DJs on decks at the AFRONEWS – Ortel Mobile African Community in Germany Awards 2022 Gala Night