African Festivals in Germany. The Afrika Film Festival Cologne (AFFK) will be celebrating its' 20th edition in an amazing cultural event for those who appreciate art, film, liberation and self expression among many others.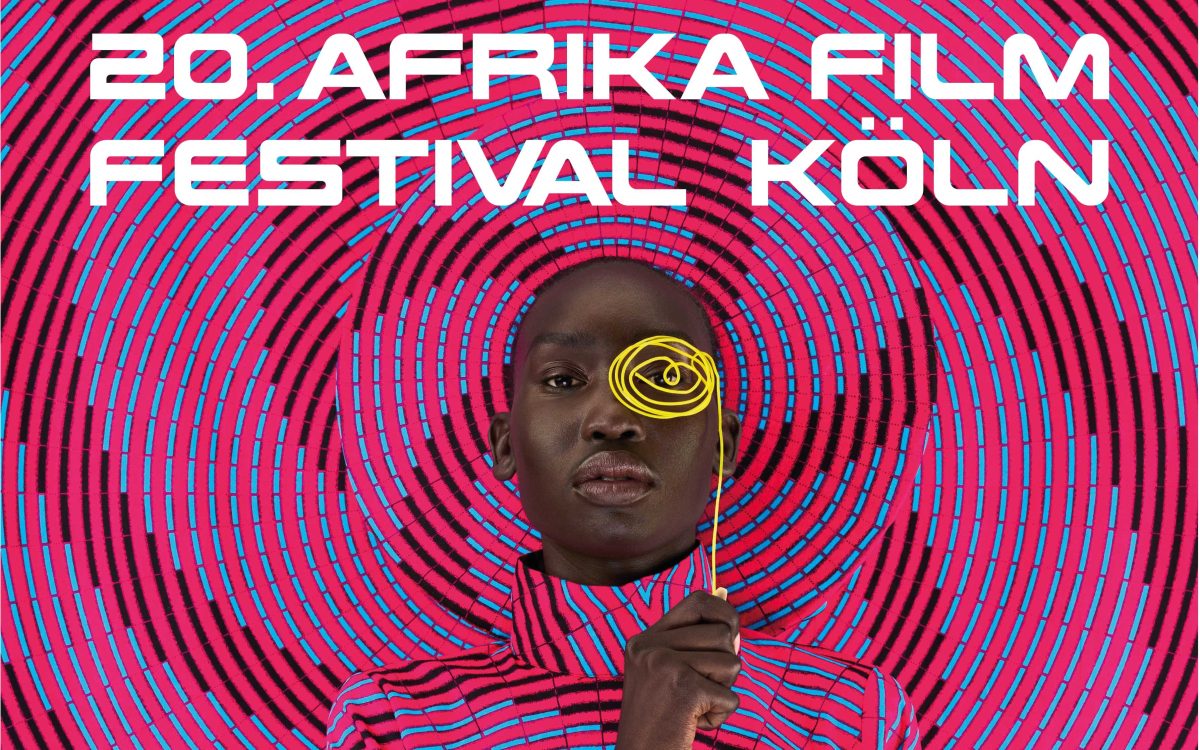 From September 14th to 24th, 2023, the Afrika Film Festival Cologne (AFFK) will be celebrating its' 20th edition at the Im Filmforum Museum Ludwig with around 85 historical and contemporary films from 20 African countries and the global diaspora.
AFFK shared that they are delighted to announce that Senegalese director Dyana Gaye is the patron of this edition and will open the festival with the short film ET LA NEIGE N'ÉTAIT PLUS by filmmaker Ababacar Samb Makharam to kick off her carte blanche.
Dyana Gaye will provide an insight into the TIGRITUDES program through the presentation of several film screenings, a film series that explores the challenges and forms of a still largely unknown cinematography.
Here's what you need to know about the Afrika Film Festival Cologne (AFFK)so you don't miss out;
FOKUS: ART & ACTIVISM
In this edition, the film festival pays homage to the enduring spirit that has always been at the heart of African film-making – Art & Activism. From the early days of the liberation struggles to the jubilant moments of independence, cinema on the African continent has never been just entertainment.
Today, African filmmakers on the continent and in the diaspora fearlessly confront the critical questions of our century by grappling with issues of class, gender, environment, discrimination and labour. 'By presenting these thought-provoking works, we want to recognise the commitment of those who use the art of storytelling to draw attention to social issues and inequalities,' wrote African Film Festival Cologne.
This year's films like MILISUTHANDO by Milisuthando Bongela, DENT POUR DENT by Ottis Ba Mamadou , LE SPECTER DE BOKO HARAM by Cyrielle Raingou and ALL THE COLOURS OF THE WORLD ARE BETWEEN BLACK AND WHITE by Babatunde Apalowo defy stereotypes, examine underrepresented perspectives and tell the stories of LGBTQIA+ among others -People and sheds light on their experiences and the obstacles they face in African society.
This year's edition showcases the innovative stylistic choices and original cinematic approaches of female filmmakers such as Ellie Foumbi ( NOTRE PÈRE, LE DIABLE) and Angela Wamai ( SHIMONI ) as well as their male colleagues CJ 'Fiery' Obasi ( MAMI WATA ) and Walé Oyejide ( BRAVO, BURKINA! ) take their rightful place behind the camera and tell compelling stories that touch deeply. Her creative vision and storytelling skills ignite transformative energy, invigorating the African film landscape with new perspectives, nuanced performances and empowering narratives.
What is this year's festival about?
This year's festival shines a spotlight on the remarkable world of recent African documentary film, with films such as AL DJANAT by Chloé Aïcha Boro, AU CIMETIÈRE DE LA PELLICULE by Thierno Souleymane Diallo , COLETTE ET JUSTIN by Alain Kassanda and OR DE VIE (A GOLDEN LIFE) by Boubacar Sangare.
Don't miss the special screening of the film WALTER RODNEY: WHAT THEY DON'T WANT YOU TO KNOW by Arlen Harris and Daniyal Harris-Vadja, which shows how Rodney uncovered the effects of colonialism, educating Africans and resisting for a fuelled permanent liberation.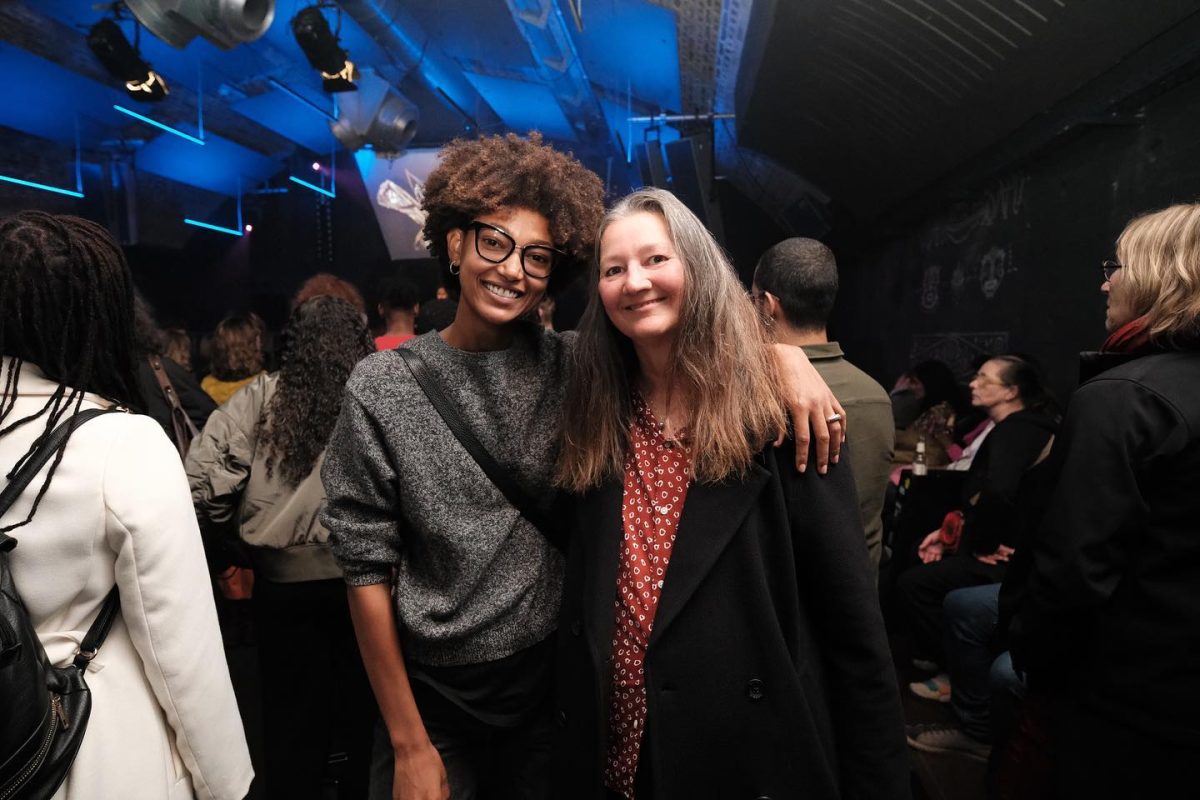 PANELS
In three panel discussions at the 20th Africa Film Festival, we will talk to many guests about the various challenges, opportunities and developments in African cinema.
What new narrative methods are being used by African filmmakers?
How do female directors succeed in a male-dominated film industry?
What role does the rise of LGBTQIA+ films play in terms of acceptance and equality?
These and many other questions are explored in their various dimensions.
FILM CLASSICS
The Senegalese author and director Ousmane Sembène would have turned 100 this year. He is rightly called the father of African cinema and his films have lost none of their topicality and political artistry to this day. In his honour the event will screen his first feature film 'LA NOIRE DE…'
This film is also considered to be the first known feature film by a black director from sub-Saharan Africa. Safi Faye was one of the few women in the early phase of film-making that followed African countries' independence in the 1960's – she will always be remembered as a revolutionary filmmaker because of her focus on African beauty and women's empowerment and rights.
She died in Paris on February 22, 2023 at the age of 80. At this year's festival we will be showing her film MAN SA YAY, which was produced in 1980 for German television.
Another masterpiece of African cinema was created 50 years ago. TOUKI BOUKI by Djibril Diop-Mambéty is a film with a narrative and imagery all of its own that is constantly evolving in new and unpredictable ways. TOUKI BOUKI's kaleidoscopic sounds and visuals made the film a cult classic.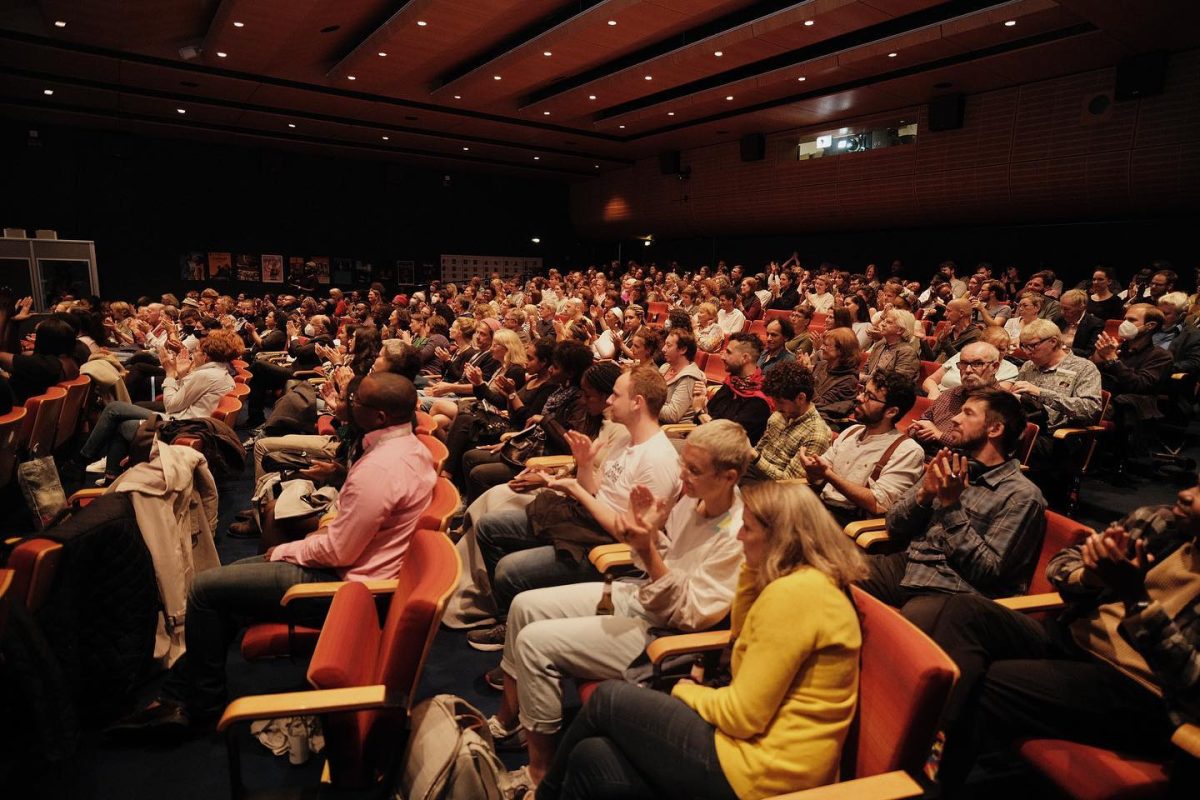 Special exhibition: AFRICOMICS
Comics and illustrations from sub-Saharan Africa are little or hardly known in Germany. But the meaning within Africa also varies greatly. The majority of comics usually do not make the leap across national borders.
AFRICOMICS would like to contribute to increasing interest on site, to bring the comic culture of sub-Saharan Africa closer to a German audience and to contribute to more intercultural understanding and the reduction of prejudices against Africans in Germany through the topics dealt with.
AFRICOMICS is a (supra)regional project involving 14 Goethe-Instituts from Africa: Luanda (Angola), Addis Ababa (Ethiopia), Ouagadougou (Burkina Faso), Yaoundé (Cameroon), Kinshasa (Democratic Republic of the Congo), Abidjan (Ivory Coast), Accra (Ghana), Nairobi (Kenya), Windhoek (Namibia), Kigali (Rwanda), Dakar (Senegal), Khartoum (Sudan), Dar es Salaam (Tanzania) and Lomé (Togo).
The exhibition will open on September 12 at 7 p.m. as a prologue to the festival. In addition to the exhibition, a variety of socially relevant topics are dealt with in a supporting program that is intended to stimulate discussion, reflection and participation.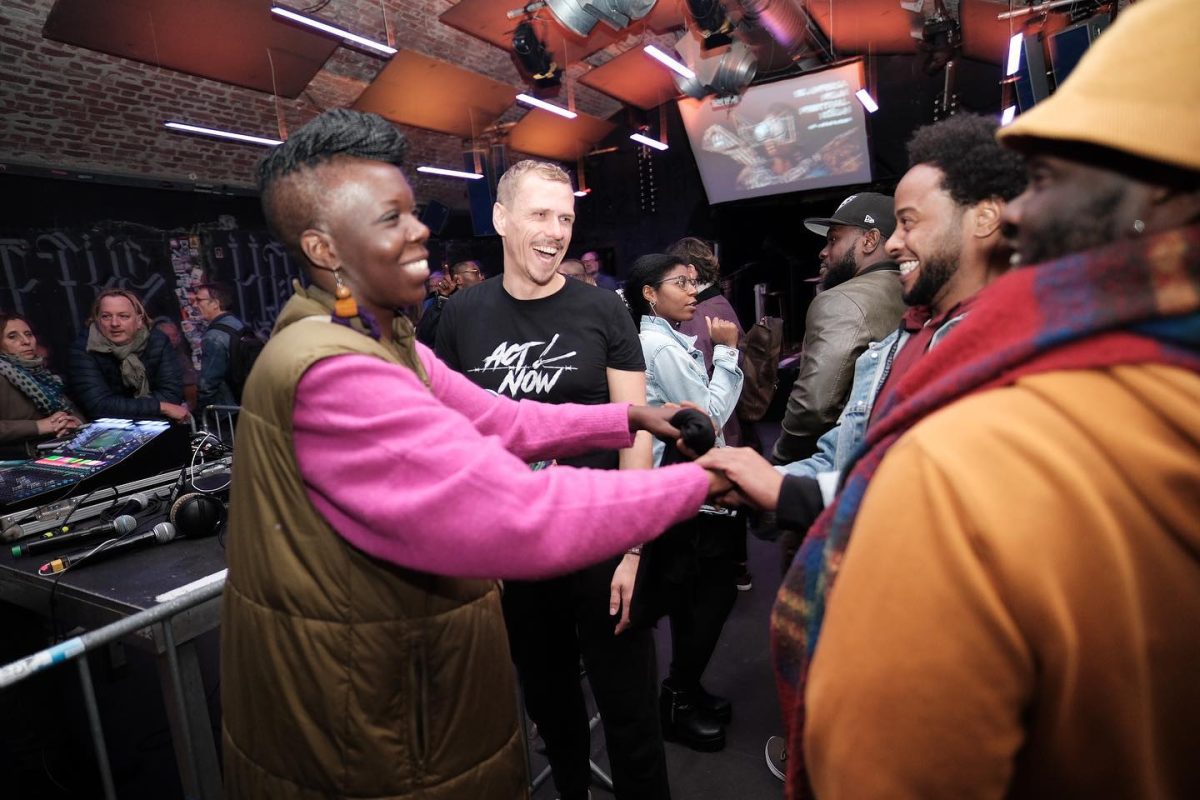 PRIZES AT THE FESTIVAL
This year, for the first time, there will be a JURY PRIZE for grabs. It will be endowed with 2000 euros and was supported by HOCHSCHULE FRESENIUS. 29 feature films and documentaries are in the running for the award. The winner will be announced at the closing event (September 24, 20:00).
The DIVERSITY FILM PRIZE will also be awarded again this year. It is endowed with 1,000 euros and was donated by KIOSK – Arts Exchange eV . 13 long and short films can be selected for the award.
The audience award BEST FILM (1000 euros) is again supported by our festival partner, the culture magazine choices. The audience can choose the winner from 17 feature films.
In the competition for the audience award BEST DOCUMENTARY (1000 euros), 13 films compete for the audience's favour. This prize is donated by public nomad productions for the first time .
The audience award BEST SHORT FILM (500 euros) is donated by the Nikolaus-Gülich-Fonds & KIOSK – Arts Exchange e.V. 33 films are competing for victory this year.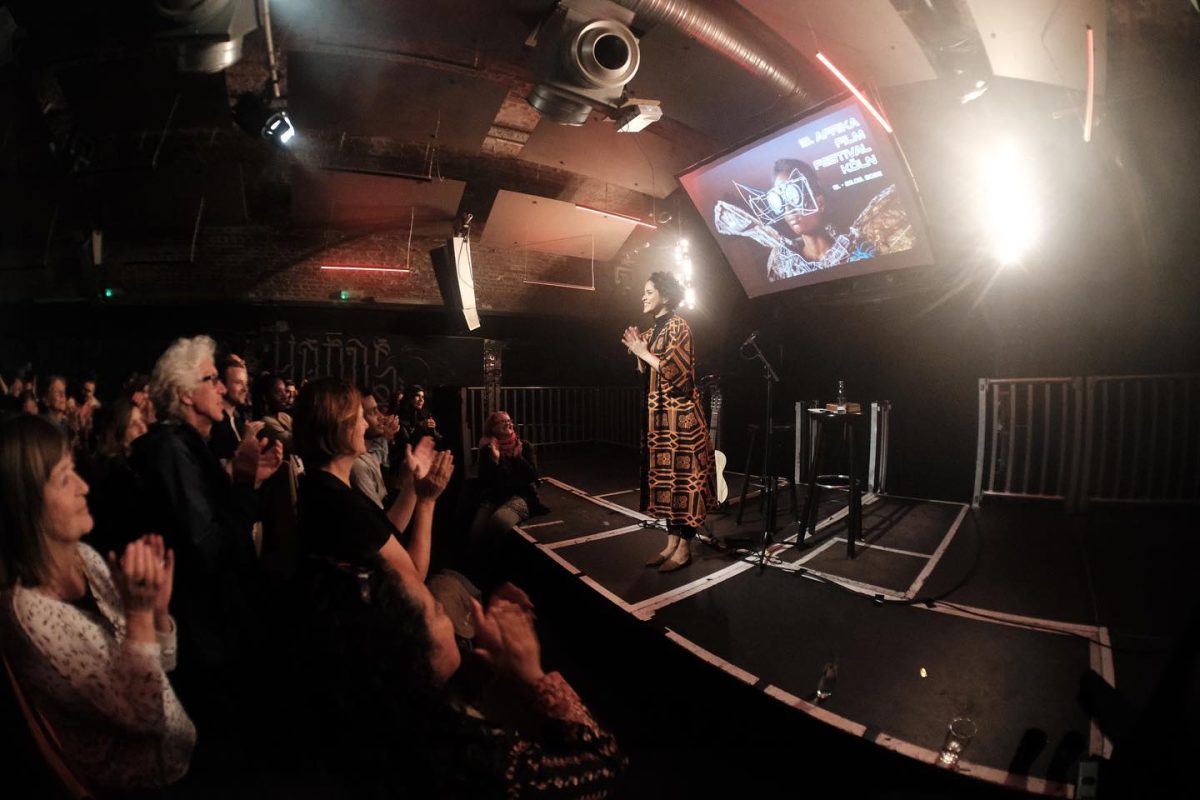 WORKSHOPS FOR SCHOOL CHILDREN
In 2023, the Africa Film Festival will again offer a wide range of workshops for school children.
Paul Shemisi and Nizar Saleh, members of the COLLECTIF FAIRE-PART, an association of Belgian and Congolese filmmakers, as well as the director, TV presenter and bestselling author Mo Asumang (Germany) will be taking part in rap, film and dialogue workshops at numerous schools and youth centres in Cologne which deal with topics such as colonialism and everyday racism.
The complete program can be found from 01.08. under: www.afrikafilmfestivalkoeln.de
How to contact the AFFK team:
FilmInitiativ Köln e.V
Heidemannstrasse 76 A
50825 Cologne
Phone: +49 (0)221 4 69 62 43
Official Website: afrikafilmfestivalkoeln
Website: filme-aus-afrika
Facebook: afrikafilmfestivalkoeln
Instagram: wafrikafilmfestivalkoeln