Nigerians in Germany: Jordan Torunarigha, who is part of the German Olympic team, was allegedly racially abused during a friendly match against Honduras that led to the players walking off the field in protest.
The German team faced the Central American nation in preparation for the 2020 Olympics which is to begin next week. The teams tied at 1-1 with the German teams drawing the score with a goal from Felix Uduokhai before the alleged incidence took place.
The Germany Olympics team's Twitter account claimed that the players decided to leave the pitch because defender Torunarigha has been insulted.
"The game had to be stopped five minutes before the end when the score was 1-1. After our player Jordan Torunarigha was racially insulted, the German team left the field together," the short update read
Tell.co.ke reported that the DFB has confirmed to SPOX that the alleged insult was made by one of the Honduran players. There were no spectators at the match, which was a behind-closed-doors game played in Wakayama, Japan.
One of the players said that the game was very high level and in the third period he was wondering what was wrong with Jordan Torunarigha and only five minutes before the end there was a scuffle. He ran to Jordan because he saw his gesture and that he was disgruntled, and the Nigerian player in Germany admitted that he had been racially abused for the second time during the game.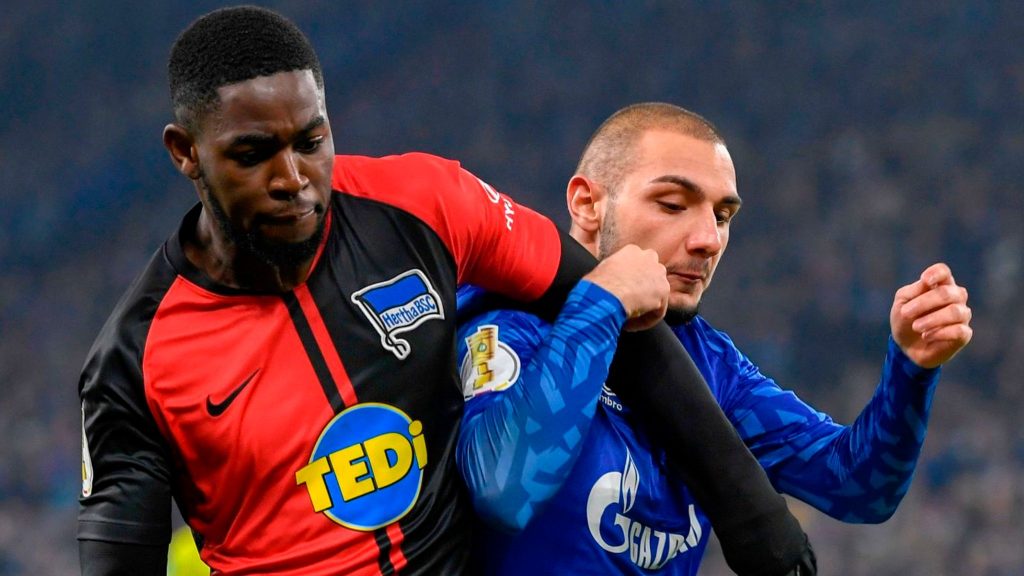 The whole team decided to leave the pitch in solidarity as it was against their values.
"The whole Honduras squad came over to the bench and apologised. That ended the issue for us and Jordan."
The Honduras team released a statement via social media that insisted the whole incident was a 'misunderstanding'.
In February last year, the Hertha Berlin defender was targeted by Schalke fans during a DFB-Pokal encounter, with the Bundesliga side subsequently fined €50,000 ($69,000) for the incident by the DFB.
Three England players – Jadon Sancho, Marcus Rashford and Bukayo Saka – were all victims of racist abuse on social media after missing penalties in the Euro 2020 final defeat against Italy (Euro 2020: Angry racist fans attack and abuse black England players over missed penalties).
Each player published a statement on social media during the week in which they spoke out against the discrimination.