Up and coming football player from Gambia, Musa Juwara, is making waves in football with his prowess and stamina.
At the age of 18 he is already scoring goals and making a name for himself. The now star hit fame when he scored his first goal in Series A in San Siro, expelled Bastoni and started the comeback of Bologna.
He began playing in Messina where he was sent to a reception centre in Ruoti in the province of Potenza. There he started honing his skill for the sport.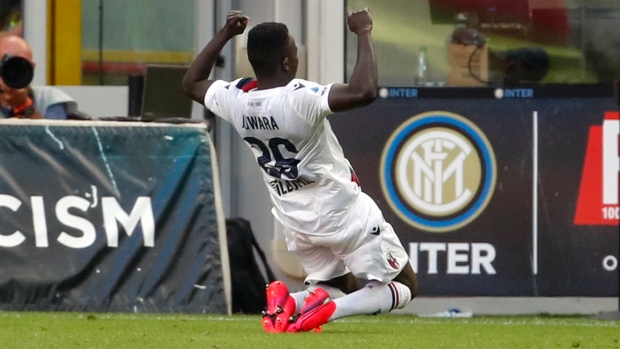 Musa was trained by his foster parent Virtus Avigliano who took him in with his wife and saw the young man's potential in the game.
In 2017 he sparked the interest of Chievo who noticed him play and decided to join him into the Primavera team. He first tried him out in a Viareggio tournament in which Juwara scored the goals in three games!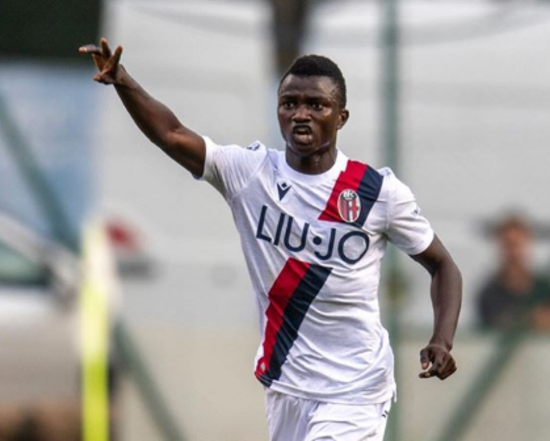 Musa landed in Italy in 2016 in Sicily Messina and his story is one that is similar to a lot of African immigrants in Italy.
4 years ago on June 10th 2016, he arrived in Italy from Gambia, a young 15 year old boy.  His parents had him board a rubber boat across the dangerous waters of Mediterranean while he was alone.
Slave labour in Italy: migrant workers forced to work up to 26 hour shifts for 1.5 euros per hour
They were not sure if he would make it but they wanted him to have a better future.
He was among one of the 25,000 minors who arrived in Italy that year in the country alone.
The young star turned his fate around when he had his big debut in San Siro scoring his first goal in Series A and starting the come back of his team.
"The goal is thanks to Mihajlovic. I thank him because he made me play against Inter. I am very happy for this day, I am only 18 and I scored at San Siro, I will remember it all my life"
Musa went from the uncertainty and hope of his parents to chasing his dreams in a foreign land.
Source: Bologna