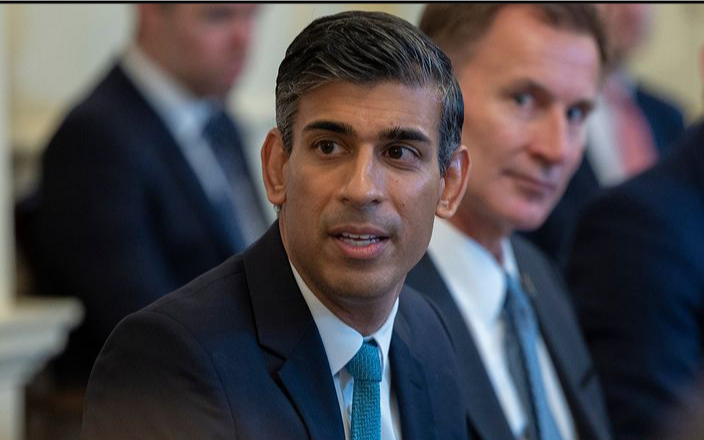 Return of Great Britain to the European. Prime Minister Rishi Sunak spoke on the speculation about Britain's possible return to the European Union. The islands ceased to be a member in 2020, and from 2021 the British are outside the trade market and customs union, which has created many obstacles.
"Under my leadership, the UK will not seek a relationship with Europe based on alignment with EU law," Sunak said at a conference on Monday. "I voted for Brexit, I believe in Brexit and I know that Brexit can and has already brought huge benefits and opportunities for this country."
Read about Brexit here: UK announces new post Brexit global tariff regime
Due to the economic crisis, the Sunday Times newspaper reported that Sunak wanted to get closer to the EU again and was considering a "Swiss model" of trade facilitation for this purpose.
At the end of January 2020, the UK left the EU and is no longer a member of the EU's single market and customs union as of 2021.
The prime minister clear about return of Great Britain to the European Union
Tariffs are currently in place in some sectors while London and Brussels have a comprehensive trade deal. Additionally, bureaucracy has grown enormously and bilateral trade collapsed.
Sunak stressed that since leaving the EU, the UK has had more control of its borders. Several commercial opportunities have also opened up for the country, such as deals with fast-growing markets in the Pacific region. The prime minister also added that he aims to use the "post-Brexit freedom" to create an innovation-friendly environment.
Earlier, cabinet member Robert Jenrick stressed on Talk TV that the UK does not want a return to free movement, sovereignty of EU courts or payments to the EU.
Read also: Rishi Sunak, son of Indian immigrants becomes new UK Prime Minister
Aminata Toure, child of refugees becomes first Black female in German State Cabinet
Source: TAG24.de