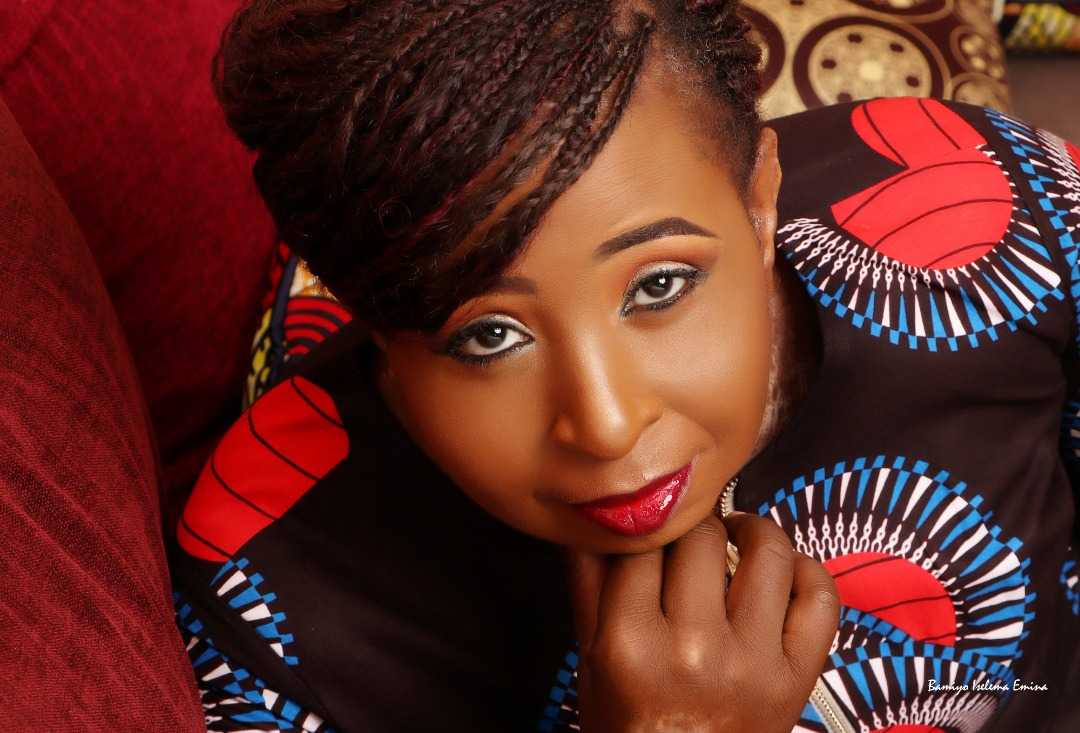 Nollywood news. NFFG mourns death of Peace Anyiam – Osigwe MFR. Organisers of Nollywood Film Festival Germany and Nollywood Europe Golden Awards have joined millions of fans and well wishers to mourn the death of one of Africa's notable film stakeholders, Peace Anyiam Osigwe, a death described as "sudden, shocking and untimely"
The family of the late founder of the Africa Movie Academy Awards (AMAA), Peace Anyiam-Osigwe has confirmed her passing.
"The Emmanuel Onyechere Osigwe Anyiam-Osigwe clan in thanksgiving to God and in the belief that God is good and everything He does is good and in accordance with His divine will, pattern and plan, announce the passing to the eternal glory of our illustrious beloved daughter, sister, aunt and great aunt, Ms. Peace Maria Ogechi Anyiam-Osigwe (MFR)," the family said in a statement.
A condolence letter from Nollywood Film Festival Germany Boss Isaac Izoya:
The condolence message released to the media and signed by Festival Director Isaac Izoya, NFFG/NEGA wrote : "I first met Madam Peace Anyiam Osigwe sometime in 2007 when she came for the famous Berlin Film Festival popularly called Berlinale and we attended a workshop together.
Our meeting was through our mutual friend Dorothee Wenner who has done plenty for African films and has been a supporter of our integrations shows which saw us ferrying Nollywood stars as well as Nigerian comedians and entertainers to meet with their Europe based fans.
That meeting elicited interest so much that in 2008, she collaborated with us in the showcasing of Lagos, city of excellence under Loving Lagos project with the premiere of our movie titled "Run! But You Can't Hide" of our event tagged Nollywood Extravaganza featuring Mercy Johnson, Benedict Johnson, Charles Inojie. Gordon's and a host of others. That event created a big bonding between us that has lasted since then.
Aside from becoming President of Association of Movie Producer of which I am member, she has followed our events till it translated into Nollywood Film Festival and Nollywood Europe Golden Awards.
During our 20 years event in 2022, Madam Peace MFR sent us a short message of commendation for holding unto the dream of celebrating Nigerian film practitioners even without support from corporate Nigeria.
She wrote in that message "Congratulations @Izoya on your 20th Anniversary. It's not easy to sustain events. "You have always had my maximum respect tenacity is not easy". I had planned seeing her on my trip to Nigeria but the shocking news of her death has stopped me.
Her contributions to the growth of Nollywood and it's sustenance is unmatched in history of the industry. Peace Anyiam Osigwe's efforts towards unifying African films can never be forgotten.
I pray that African Movie Academy Awards AMAA , the African OSCARS which she instituted will be sustained.
African has lost an iroko.
On behalf of Nollywood Film Festival Germany/ Nollywood Europe Golden Awards (NFFG/NEGA) I condole with the Anyiam Osigwe Family , AMAA, Association of Movie Producers and indeed friends of African films and pray God to provide the fortitude to bear this irreparable loss.
May her soul rest in peace.
Who is the Peace Anyiam – Osigwe MFR?
Peace Anyiam-Osigwe MFR was a Nigerian filmmaker and entertainment executive who was called "the queen of Nollywood films". She was the founder of globally acclaimed film ceremony, Africa Movie Academy Awards which organises the AMAA yearly in 2005. She pioneered the screening of Nollywood films at international film festivals.
Last year, during a press conference to unveil plans for the 2023 edition of the awards, Anyiam-Osigwe hinted at her plans to focus more on training young filmmakers. The family has pledged to keep her legacy alive.
"We as a family and clan will continue to do all that is necessary to ensure that her legacy lives on – the Africa Movie Academy Awards and the Africa Film Academy, along with their training programmes across Nigeria and the African continent will carry on seamlessly by institutions she set up and with the full support of the Osigwe Anyiam-Osigwe Foundation and other Institutions and Government Agencies with whom she has worked over the years. Her numerous charities across different religious denominations and other communities will also be continued."
The Nollywood icon was from the notable Anyiam-Osigwe family in Nkwerre, Imo State, and the only girl in a family of eight children. She had a degree in Law and political science from Oxford Brookes University.
READ MORE:
Frankfurt gears up for the Nollywood Film Festival Germany and NEGA Awards 2023

Africans in Germany: Isaac Izoya, the brains behind Nollywood Film Festival Germany

Nollywood Film Festival Germany winner of The Best African Festival In Germany at the African Community in Germany Awards (2021)