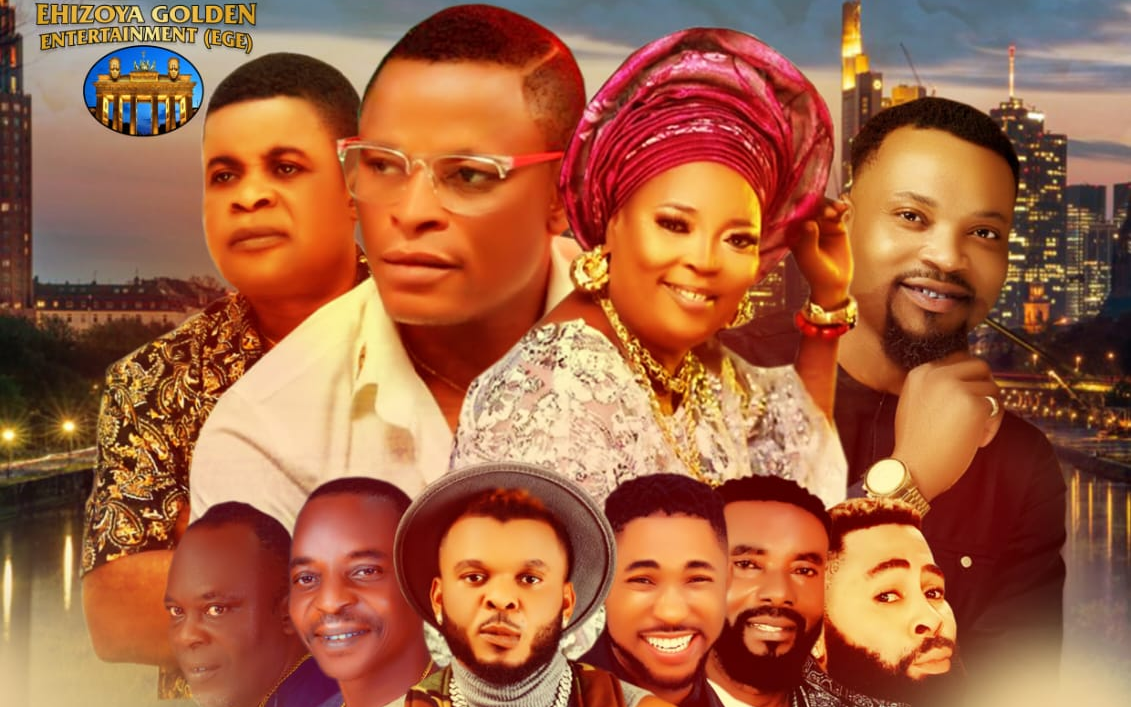 African Festivals in Germany. The Nollywood Film festival Germany & Nollywood Europe Golden Awards NEGA 2023 is back again to repeat amazing history in Frankfurt, Germany as announced by Founder Isaac Izoya and this is why you should attend;
The Nollywood Film Festival 2023 will be taking place in July 28th – 29th, 2023 for the whole weekend and organisers warned that all attending should start applying for annual leave/school holidays.
Nollywood Film Festival organiser, Isaac Izoya, wittingly joked that it will also be falling at the same time as the school holidays.
The festival will give you the feel of Africa away from Africa and promises to be entertaining to the moon and beyond.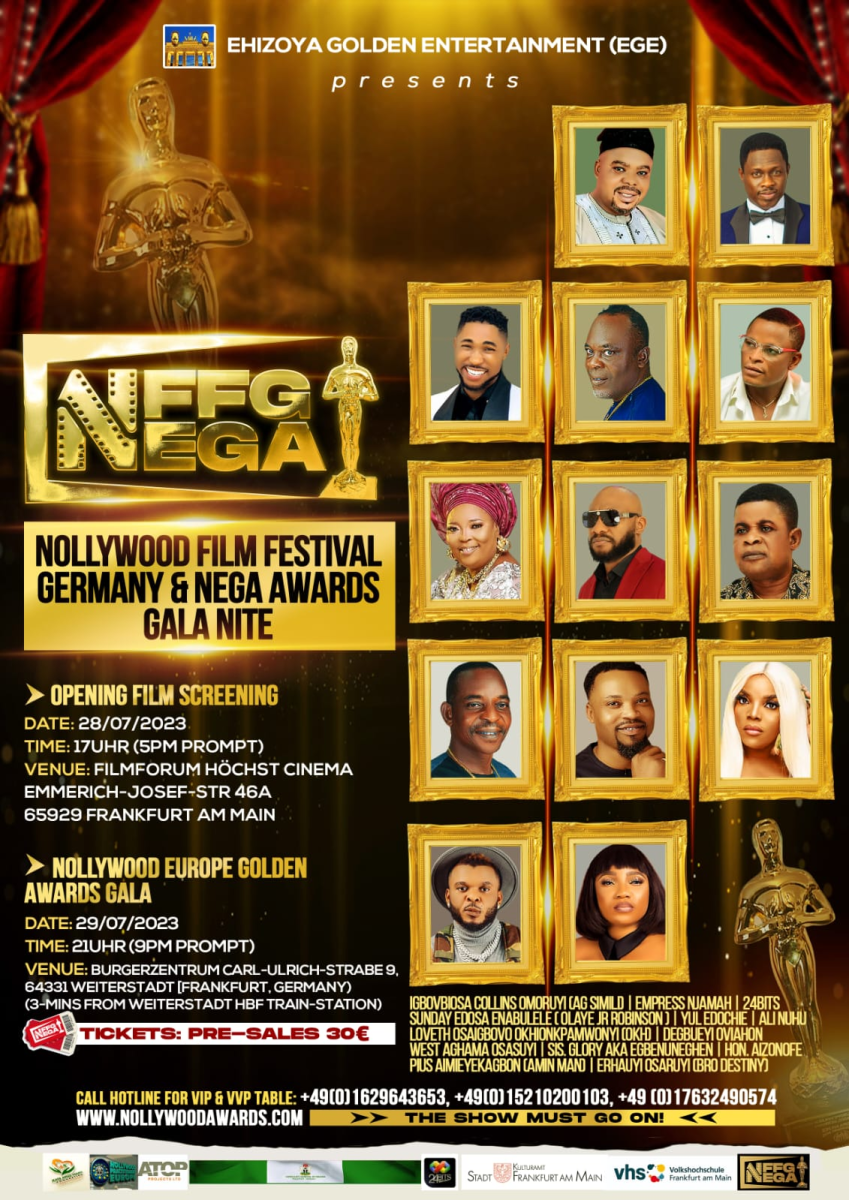 When and where will the Nollywood Film Festival Germany and NEGA Awards 2023 take place?
The opening film screening will be be held on the 28th July 2023 from 5pm at the FilmForum Hochst Cinema Emmerich-Josef-str 46A 65929 Frankfurt am main, Germany.
The Nollywood NEGA Gala Nite will be held the next day 29th July 2023 at 9:30 pm at the Saray Turkuaz Hall Ernst-Wissstr 20,65933 Frankfurt am Main, Germany.
Nollywood Film Festival and NEGA Awards Germany are a viable platform designed for Nollywood (African) film makers to showcase their movies to Europeans and Nollywood fans in the Diaspora – (a confirmed educational tools of learning African culture by African children in the Diaspora) and Nollywood Europe Golden Awards – NEGA Awards, which comes up as a closing ceremony of NFFG event.
Find out more about NFFG and NNEGA from Isaaz izoya, the founder here: Africans in Germany: Isaac Izoya, the brains behind Nollywood Film Festival Germany.
Nollywood Film Festival Germany – NFFG took home the Best African Festival in Germany in 2021 at the AFRONEWS Awards 2021. We wrote about them here: Nollywood Film Festival Germany winner of The Best African Festival In Germany at the African Community in Germany Awards (2021).
For more information about the event, reach out to:
Website: Nollywood awards
Hotline: +491629643653
More information on website here: nollywoodawards