Nigerian man, Kolade Igbasan (41), is to be expelled from Germany. The man is a PhD candidate and a firefighter. According to the Bayreuth immigration authorities, the Nigerian should be expelled and is being forced to travel home to be able to gain entry into Germany again.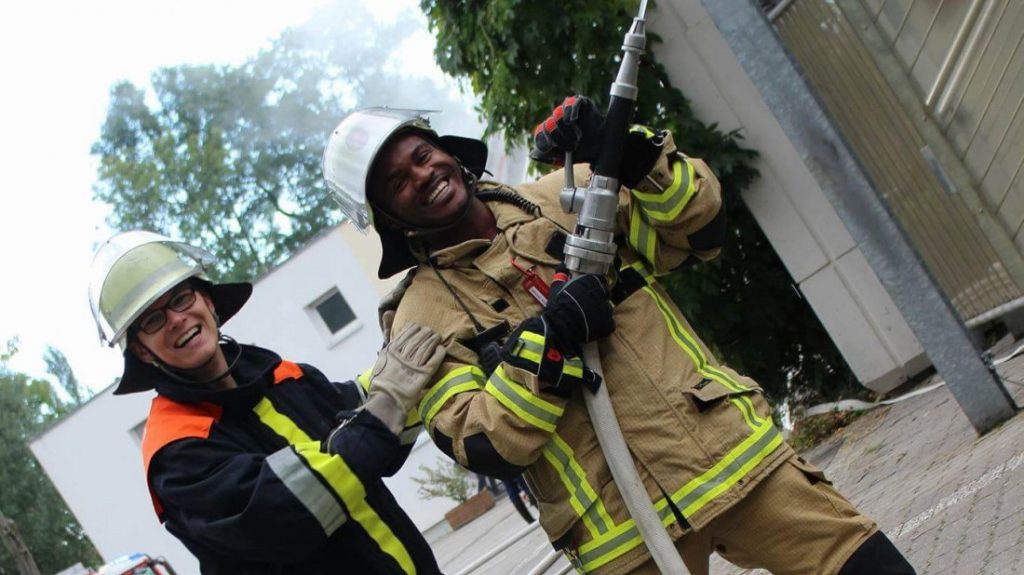 The Nigerian came to Germany, Bayreuth, as a student in 2014 and studied the German language and literature there. He then submitted an application to the authorities in November last year to be allowed to stay in Bayreuth in order to be able to take up his doctoral position, which the University of Bayreuth had offered him.
His lawyer, Philipp Pruy, explained, there is now a compromise: Kolade Igbasan is flying to Nigeria for a few days, he has a new residence permit as a doctoral candidate for Germany issued at the Lagos embassy and then returns. Igbasan organised an appointment there himself. "He flies halfway around the world twice and is getting his visa," said Pruy.
DID YOU KNOW: German court rules people to be deported cannot be arrested at night
Now Igbasan reckons with travel expenses of 2500 euros and authorities have rejected his application for a residence permit for study purposes. The reason that was that he has been in the federal territory since without a valid residence.
Kolade Igbasan had to give up his PhD position because his scholarship was no longer paid but what he was not aware of was the fact that his residence permit had expired and for the rejection notice a fee of 100 euros will be charged to him.
Sueddeutsche.de reported that Kolade Igbasan had hoped for a less complicated route in being expelled from Germany. On Friday he said that he had already found available flights from Munich to Lagos. He reckons with travel expenses of 2500 euros. In addition, he must show 10,000 euros for his visa to be recognised. He is currently trying to raise this money. 
"If necessary, I'll sell my car," says Igbasan. He is not allowed to work due to his status. Due to the urgency of the matter, lawyer Pruy asked the Bayreuth immigration authorities to explain on Monday whether they would accept the deal.
Source: Sueddeu.de, Afronews.de