Nigeria is rising up to the challenge in an attempt to break all the gender barriers, Ambassador of the Federal Republic Nigeria to Germany Hon. Yusuf Maitama Tuggar, has said.
Addressing the virtual Women's Day Summit hosted by the Nigerian Community Bayern e.V., Ambassador Tuggar said the government of Nigeria had put in place several programs to support poor and vulnerable households.
President Muhammadu Buhari's administration, he said, introduced a social investment program in 2015 and created a national social register of poor and vulnerable households. A total of 24.4 million Nigerians, mainly women, are registered and benefitting from unconditional cash transfer through the program.
The country has a government enterprise empowerment program providing "interest free loans to small businesses – traders, artisans, and 56% of the beneficiaries are women," Ambassador Tuggar said.
He pointed out that "the surest and most permanent way out of poverty is education."
Ambassador Tuggar said the country had done much but still needed to improve on provision of education to girls and young women. "The national average literacy rate for young women in Nigeria currently stands at 59.3%," he said.
Why #ChooseToChallenge
He explained that this year the Government of Nigeria's campaign theme for the International Women's Day was #ChooseToChallenge in order to create an inclusive world.
Ambassador Tuggar challenged the way many people now perceive the International Women's Day. "My fear is that it has moved considerably away from its founding notion, which was a day to celebrate international working woman, the blue-collar woman, the market woman, the farming woman, drawing attention to their unfair working conditions, their low paying, precarious employment, the casualisation of their labour, their underpayment. It has instead become a day of celebrating highflyers and their financial successes. This has in turn led to commodification of the day and an opportunity for large corporations to use it for branding their products from cosmetics to T-shirts," he said.
In Nigeria, Ambassador Tuggar said, the International Women's Day "is a day to reflect on the economic value of women's unpaid labour, especially childbearing and rearing women."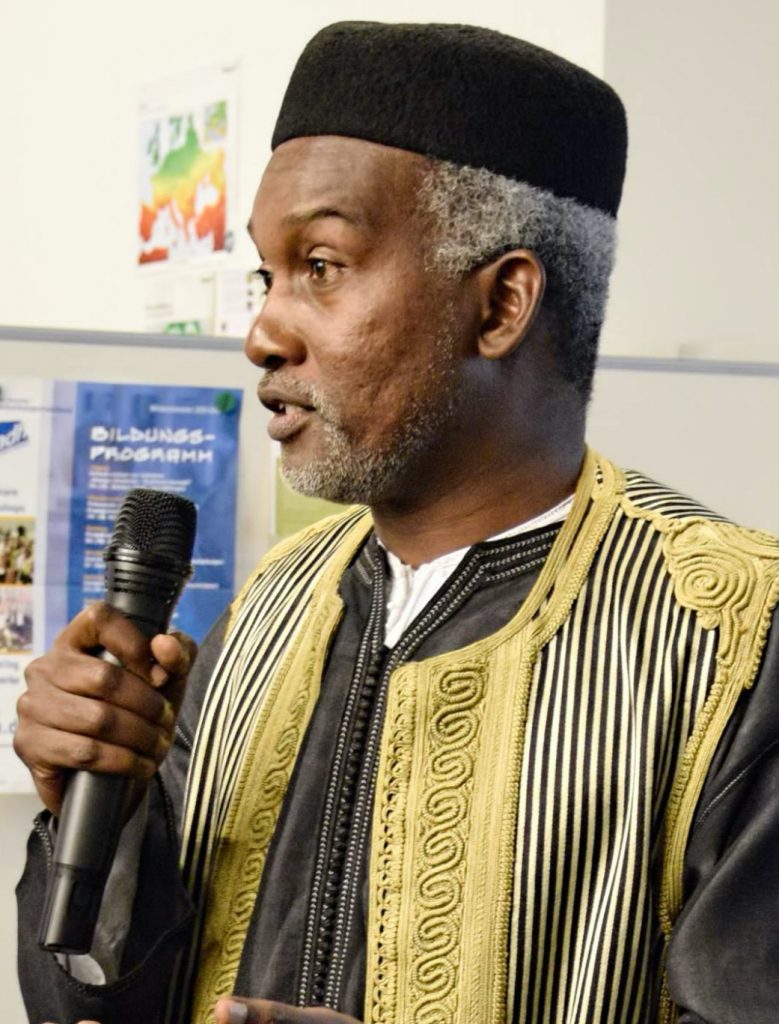 Girls from poor households, he said, were more likely to be taken out of school and married off if at all they had a chance of going to school. "They would thereafter spend their productive years bearing children instead of going to school, or advancing their careers. A woman with money has options, whilst a poor woman is forced to live according to the dictates of others. And it could even get worse as some become trafficking victims, …… they are sent abroad to earn money for others."
In a message to many African countries, Ambassador Tuggar emphasised the importance of data collection saying it was extremely important for planning. "For you to function properly and efficiently in the 21st century you have to gather data," he said.
Women should have the courage of choosing to challenge themselves
Addressing the Women's Summit, Chairperson of the Nigerians in Diaspora Commission (NiDCOM), Hon. Abike Dabiri-Erewa narrated how she challenged herself to join active politics, contested and won a parliamentary seat which held for 12 years.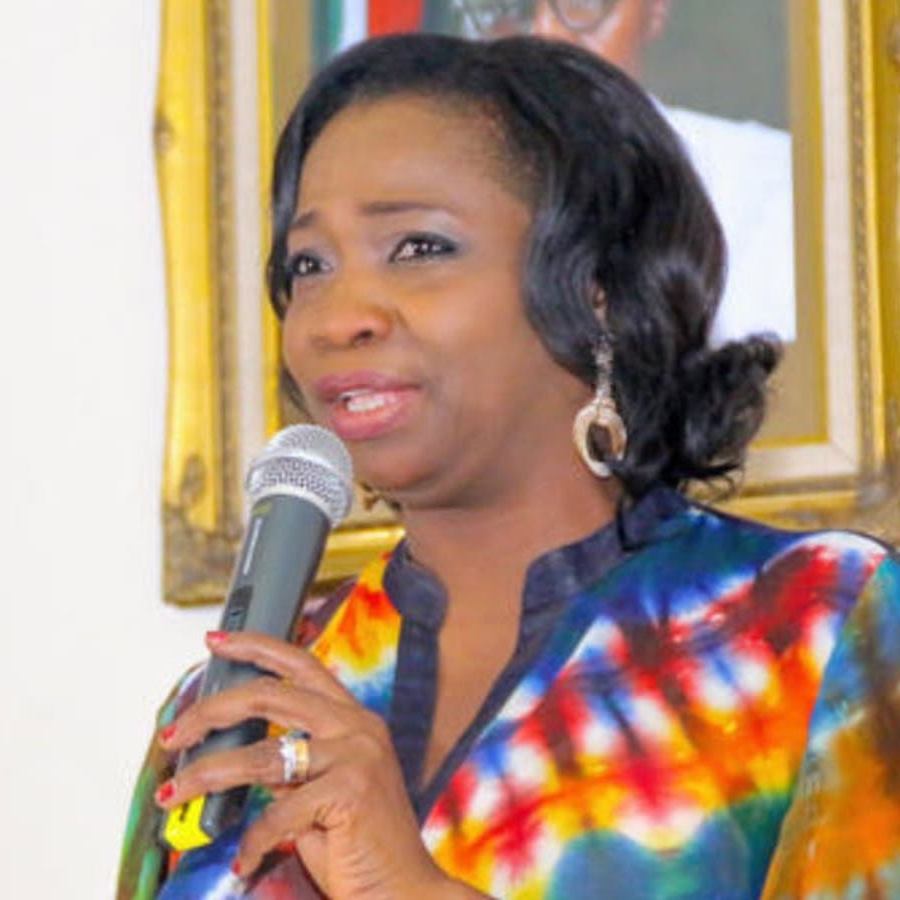 She encouraged women to have the courage of choosing to challenge themselves. It is tough to make it as a woman, but whatever profession you choose, "you must believe in yourself. Don't let anyone tell you that you can't do it. Be realistic with your goals and ambitions."
"I believe you should dare to venture and dare to succeed," she told the women attending the Summit, adding that they can only know what they are capable of doing by daring to do something different.
She added: "We need to challenge ourselves to achieve our full potentials as women. It is tough being a woman because we do everything. We have to take care of the home though, …. We have to take care of a lot of things, but guess what? That is why we are women. We can multitask. We are strong, may be not physically, but emotionally and mentally and we have that inbuilt capacity that that Almighty God gave us to do a whole lot of things."
Barriers still need to be broken down
Mrs Titi Oguns, Head of Women's Affairs at the Nigerian Community Bayern e.V., said Nigerians in Germany had decided not only to celebrate International Women's Day with enthusiasm, but also to celebrate women's achievements while challenging all to fight against gender inequality and create a fully inclusive world.
"The influence, the mindset and the support of our men is extremely crucial to the true empowerment of a woman. A grandfather, a father, a brother, a cousin, a nephew, an uncle, all play important roles. Little things such as encouraging one's daughter to find her dreams and helping her to achieve them, assisting a woman in the home or appreciating her efforts, treating our children – boy or girl equally, increasing a wife's self-confidence by letting her take some important decisions, by providing a safe haven, and other considerate gestures shown to women in that basic unit called family, will definitely impact the wider society positively," Ms Titi said.
RELATED ARTICLE: Coronavirus advice from Nollywood star Prince Ogugua Igwe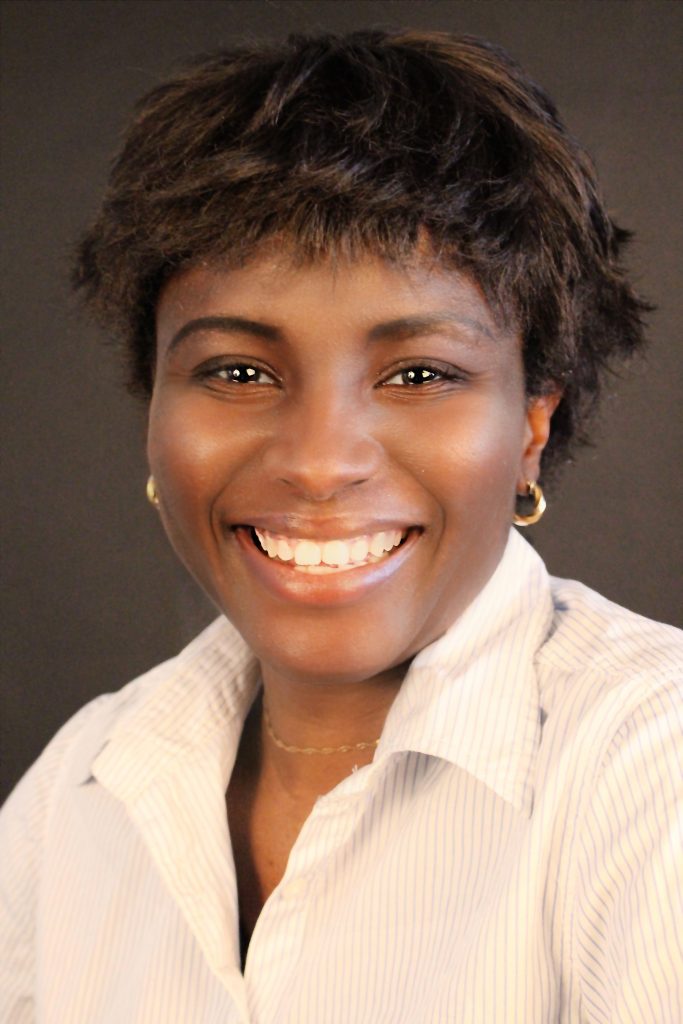 She stressed that much still needed to be done to empower women. "Barriers still need to be broken down, and glass ceilings still need to be shattered, women should be in all rooms. We are the change that we seek, by developing a great sense of self-esteem, by believing in ourselves, by having that 'never say die' attitude and most importantly, by supporting other women we are preparing solid grounds for the empowerment of generations yet unborn."
Women are the future
Mr Kazeem Ojoye, the Chairman of Nigerian Community Bayern Germany e.V. (NCBG), said the International Women's Day was important not only because women were important, but also because they played vital roles in the development of humanity. "I believe women are the future. Without them we can't do anything," he said.
"The impacts of women as leaders, destiny moulders, teachers, companions and crucial role models, cannot be overemphasised," he added.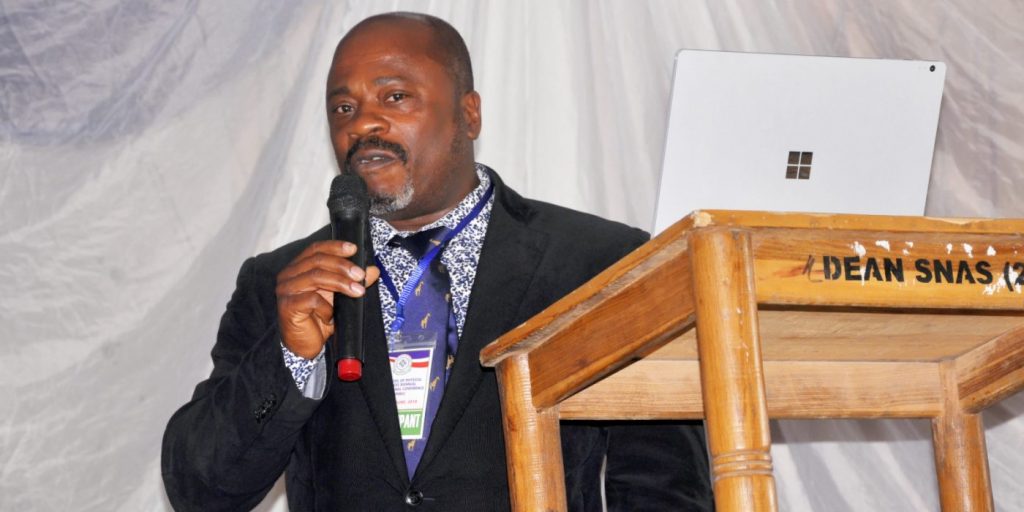 He appealed to all to "give more acknowledgement and due recognition to the voices of women, make them better heard, create more enabling platforms for them, and open up opportunities towards better optimising their potential, and the huge difference they stand to make at the policy table."
The Chairman of Nigerian Community in Bayern stressed that the interests of women, their needs, aspirations, power, potential and critical roles in building a better world must be given priority.
Let us advocate together for equality

Dr. Jagoda Rosul-Gajic, the founder of FOBEN (Forschung-Beratung-Entwicklung) underscored the importance of women's advocacy in order to achieve gender equality.
Dr Rosul-Gajic, who is originally from Croatia, showed how the number of women in Croatian Parliament rose from 5.1% in 1992 to 22.5% in 2020.
Armed conflict took place in Croatia between March 1991 and November 1995. During the war, there was terror, torture, rape. After the war there was marginalisation of women and their interests. In that period violence against women increased rapidly. Women were excluded from the political decision making and gender equality issues were completely ignored by decision makers.
"The success in achieving better representation of women in Parliament was mainly due to the work of Croatian women's organisations, because they emerged as a strong network pushing the issues of gender equality and advocating for political and legal changes," Dr Rosul-Gajic said.
RELATED ARTICLE: One-on-one with Delia Innoma Mayrschofer, one of the most famous and influential Nigerians in Germany
The women's rights activist who came to Germany in 2000 said she realised that Germany was far away from having gender equality in all areas of life.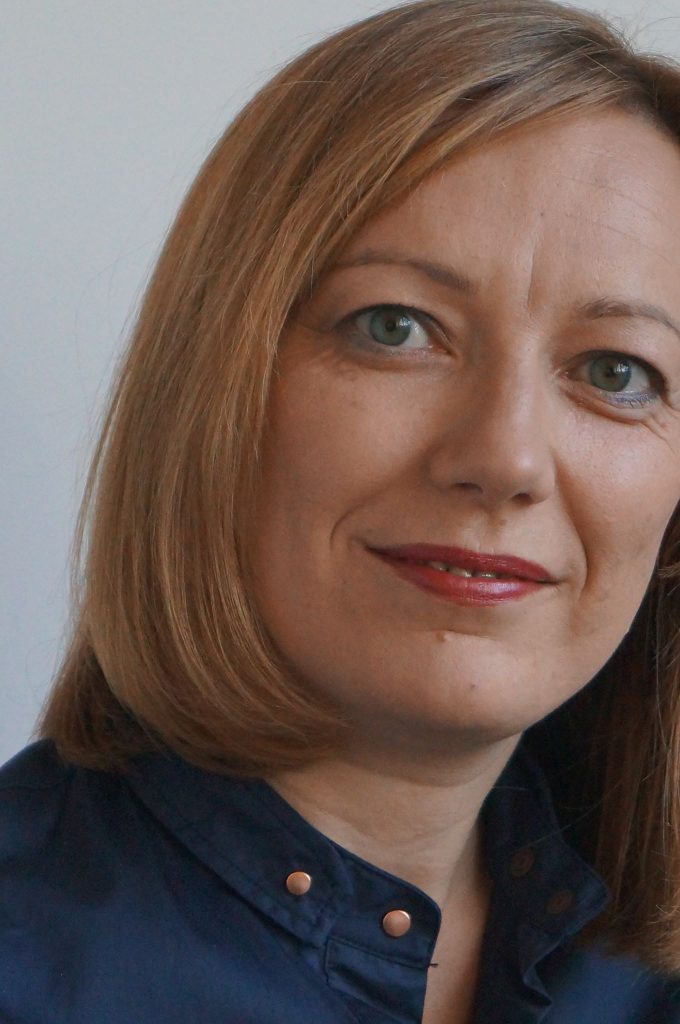 "Systematic inequality persists at all levels," she said, citing examples of wages and underrepresentation of women in political and leadership positions.
"The gender pay gap is currently 19%. Also in Germany, women are more likely to work in lower industries or occupations, they are less likely to reach managerial positions, they are much more engaged in unpaid care work, and women are therefore more likely to work in part time and menial jobs," Dr Rosul-Gajic said, adding "this year in Germany, women worked for free until March 10th".
She said life was more difficult for migrant women in Germany who "are affected by inequality, racism and discrimination."
"Through the history, women activists have been agents of change by raising their voice for women's rights and gender equality, so let us advocate together for equality," she said.
Ms. Friederike Junker, Network Coordinator/Managing Director at MORGEN e.V., said women had the power to shape the world. In their organisation, she said women were an important driving force in initiating project ideas and activities around issues important to them.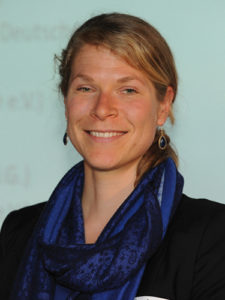 Mrs Modupe Laja, a Philologist and Pan-African & Afro-German human rights activist, said honouring accomplishments of women should not be left to only one day in a year.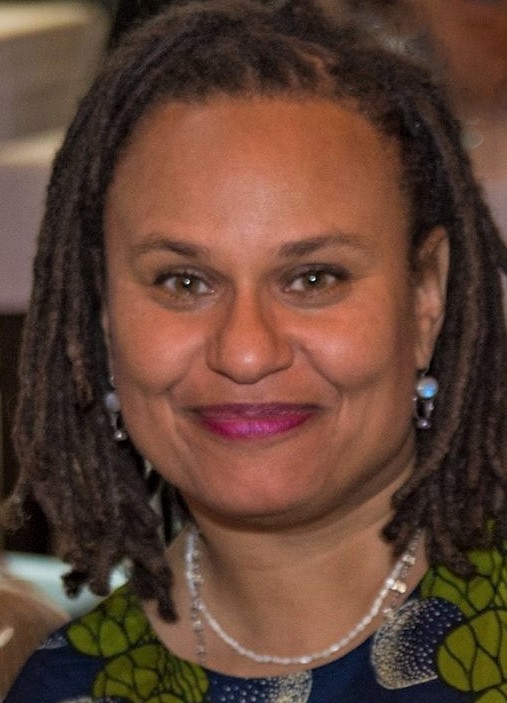 She mentioned her Yoruba grandmother as the female figure who had a huge impact on her life. "She was a very determined, independent businesswoman. She managed to send my father to Europe so that we could pursue his medical studies and become a medical doctor in Germany in the 60s," Mrs Laja said.
While it is true that her Yoruba grandmother had to grapple with many of the issues of the patriarchal Nigerian society, Ms Laja said "she still was a very self-sustained woman who owned property and embodied for me a pride and authority which would not make you think of an oppressed woman."
She warned women against letting gender be a barrier to accomplishing their dreams.
By Stephen Ogongo