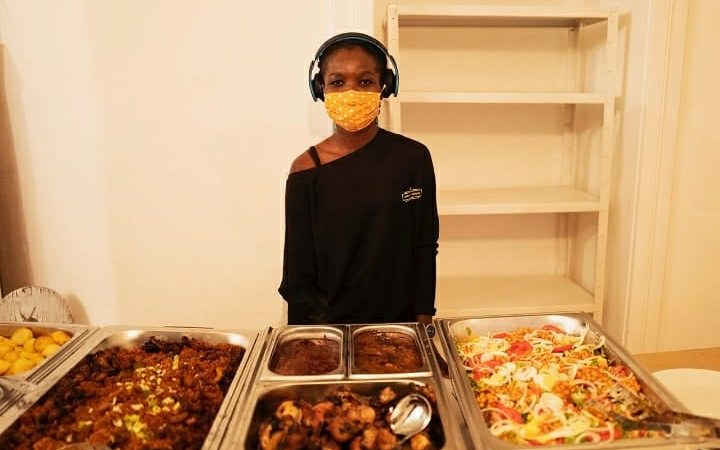 Africans in Germany. Nana Eve is the founder and CEO of Afropot Berlin, an African eatery where she makes authentic Ghanaian dishes that will definitely have you licking your lips. She runs Afropot Berlin from Berlin in Germany and here's more about her:
What is so amazing about Nana's story is that she started her business when the pandemic hit, being one of the few who have made the pandemic into an opportunity to bring amazing meals to Africans in Germany who were not able to sit at a restaurant.
Afronews had a chance to talk to the amazing self-taught chef Nana Eve about her eatery and her life in Germany after we wrote about it in Top African restaurants in Germany where you can find African food.
You run Afropot Berlin, an eatery that offers authentic Ghanaian meals, how long has it been open and why did you start doing it?
Afropot Berlin has officially been open since September 2020. I started it after loosing my job at my former work place at a hostel bistro.
What would you say is unique about your eatery? and how long have you had it?
Afropot Berlin is a west African inspired street food kitchen with delivery and pickup options right here in Kreuzberg, Berlin. It has officially been up since September 2020.
Afropot Berlin is not just offering food, but also a bit of Ghanaian culture and experience. Everybody that picked up food has met me in person and got a bit of personality and cultural exchange with them.
This is important because you get a feel behind your meal and who makes it, but also you get that familiar feelings of love and care in your dish.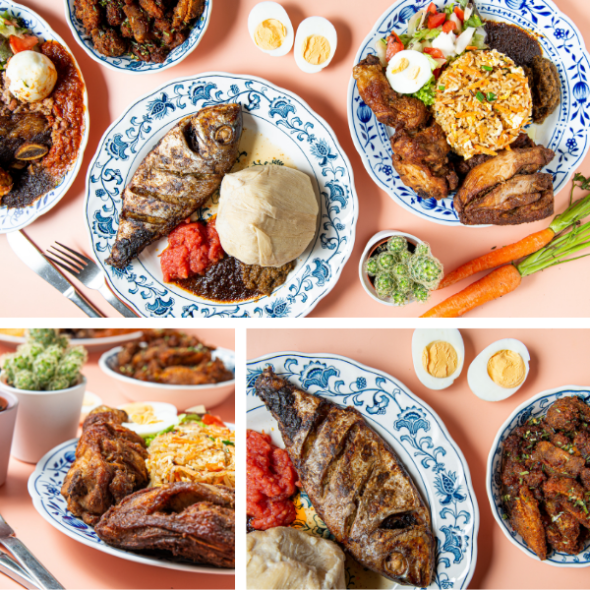 What was the motivation behind opening Afropot?
I started it after loosing my job at my former work place at a hostel bistro.
What do you love about food?
My absolute passion is selecting spices and herbs and loving to create something with these entice me to cook.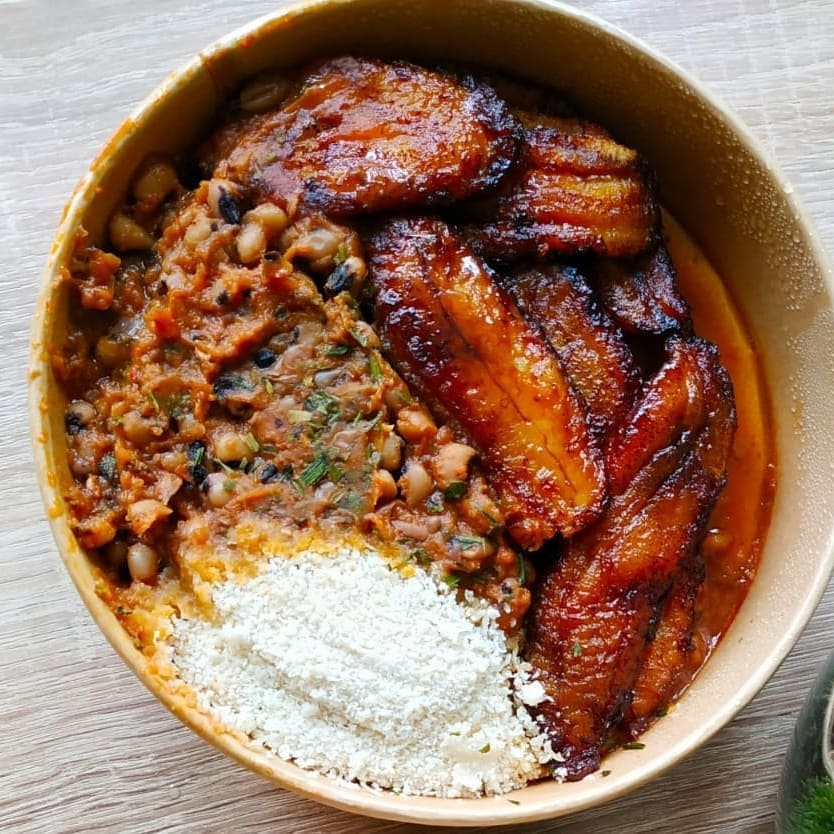 What's your favourite meal (s) to prepare or eat?
My all time favourite meal to prepare is Waakye, which is my debut meal also and the reason why I got encouraged to bring it out. My personal favourite though is Kenkey with fish and all the peppers.
What dishes do you prepare? Is it hard/difficult to find ingredients to your meals in Germany?
As mentioned earlier on, l prepare west African inspired dishes mainly from the Ghanaian side which are mostly rice dishes in different ways with sauces and soups. I do have some non rice dishes too.
When it comes to finding ingredients, it works quite alright as l have figured out different shops from where l can find what l need. e.g. the Afro shops, Turkish etc. that always carry what I need.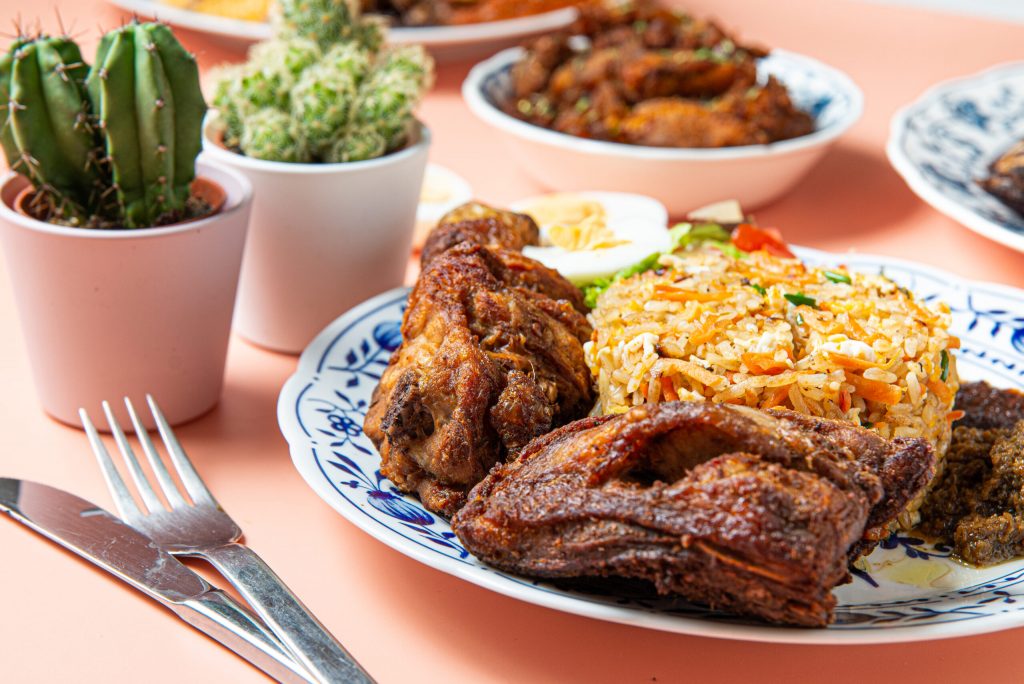 We know you do authentic home cooked meals, what would you say is a challenge in this
Yes my dishes are homemade stuff and food delivery is quite a deal. It is absolutely one of my biggest concerns.
Which areas do you deliver to?
At the moment we deliver within Kreuzberg, parts of Mitte, Schoneberg, Charlottenburg, Prenzlauerberg and more within 45 minutes away from our kitchen address.
Tell me how you structure your order process or prepare your meals before they are delivered?
We cook every week as demanded as our services are pretty much on demand. One can order through our website: afropotberlin.de and on all our social media platforms like our Facebook page Afropot Berlin.
Have partnerships like home meal deal made it easier for your business or generated more sales?
Home Meal Deal offers me the flexibility of also working from home when necessary as they have a special coordination with the responsible authorities. Yes I do get orders also from the Home Meal Deal app which optimises my sales.
READ MORE: Meet Gillian Lwangu Piroth, the Kenyan lady who founded the first African cookery school in Germany

Top African restaurants in Germany where you can find African food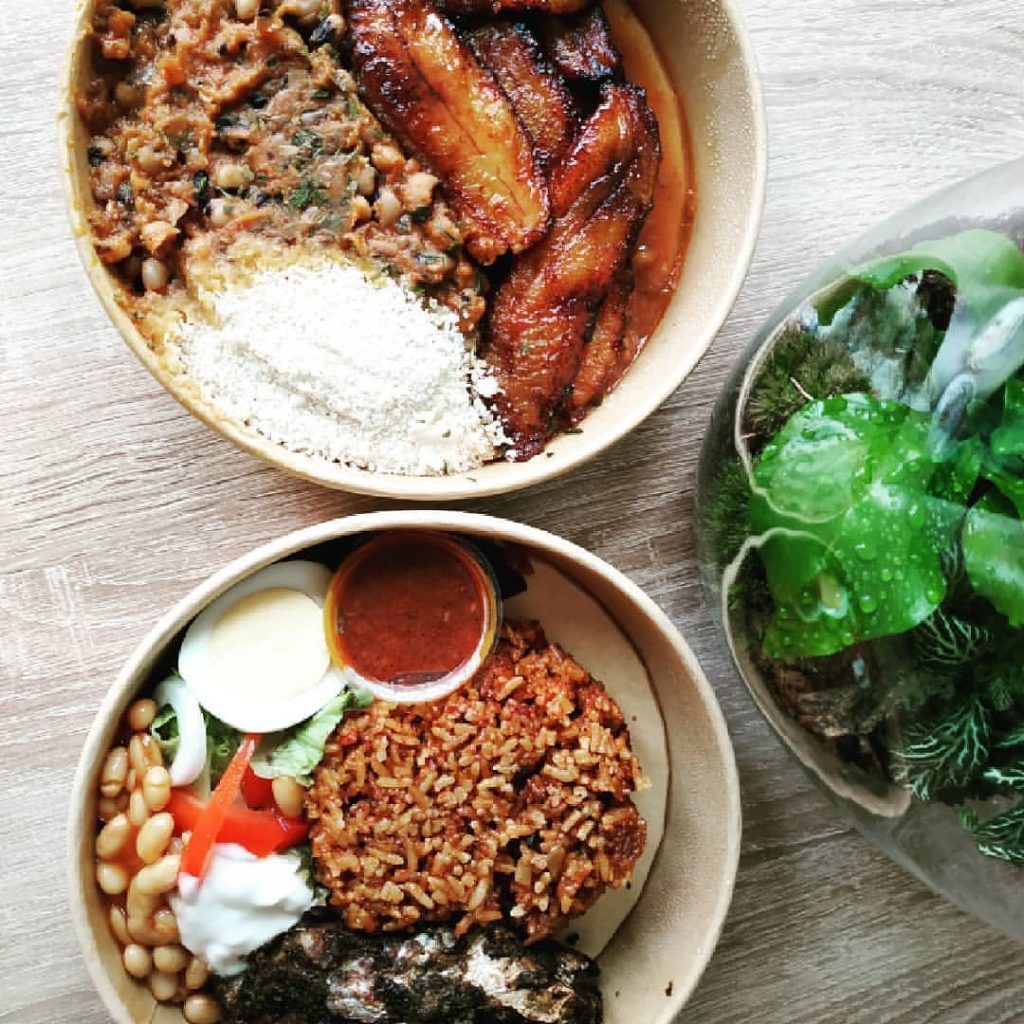 How was your business affected by covid-19 ?
l would say my business started with covid-19 so it would rather be interesting how it would be without it.
What lessons have you learnt from being an entrepreneur during the pandemic?
As an entrepreneur, the pandemic teaches you to be creative on digitalisation and also hygienic measures.
Has your business had to adapt to new practices because of the pandemic?
My business module is originally deliveries and pickups so no dine in, which might change with time.
What reactions have you had to your meals?
It is amazing how many people are open to try something new and different and also how many Afro people wanted a a touch of home. The responses have been positively overwhelming.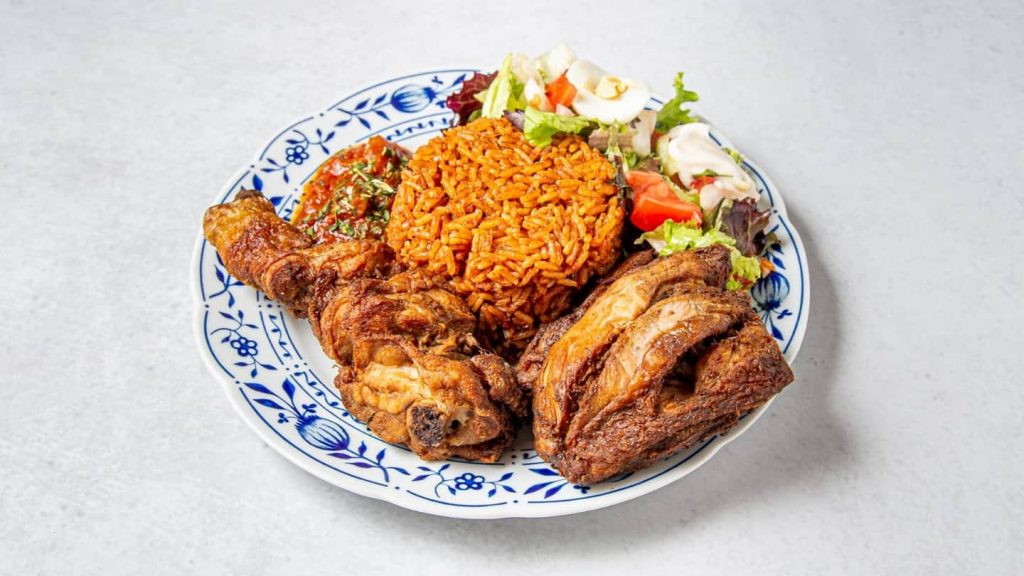 Would you encourage other Africans in Germany to do what you do?
I absolutely vouch for every Afro person out there who is good at what they do today be courageous enough to put it out there. There's way too limited Afro businesses in Germany. Plus we need to positively share our culture.
Is there anything you'd like to share with our readers?
Dear readers, here's my plea to support, promote and patronage Afro businesses, local businesses and minority led initiatives.
By Rading' Nyamwaya
Are you an African living in Germany? If you are doing something interesting and would like to be featured on Afronews.de please send an email to: editor@afronews.de
Nana's restaurant has been nominated for an AFRONEWS AWARDS and needs your VOTE to win. Please vote for her here: AFRONEWS Awards Germany (2023) – VOTING IS NOW OPEN!!