Kenyan Germany-based Dj Buuchezo will be on decks at Afro Nite on the 3rd of December at Rubin lounge in Nürnberg, Germany showcasing different African sounds.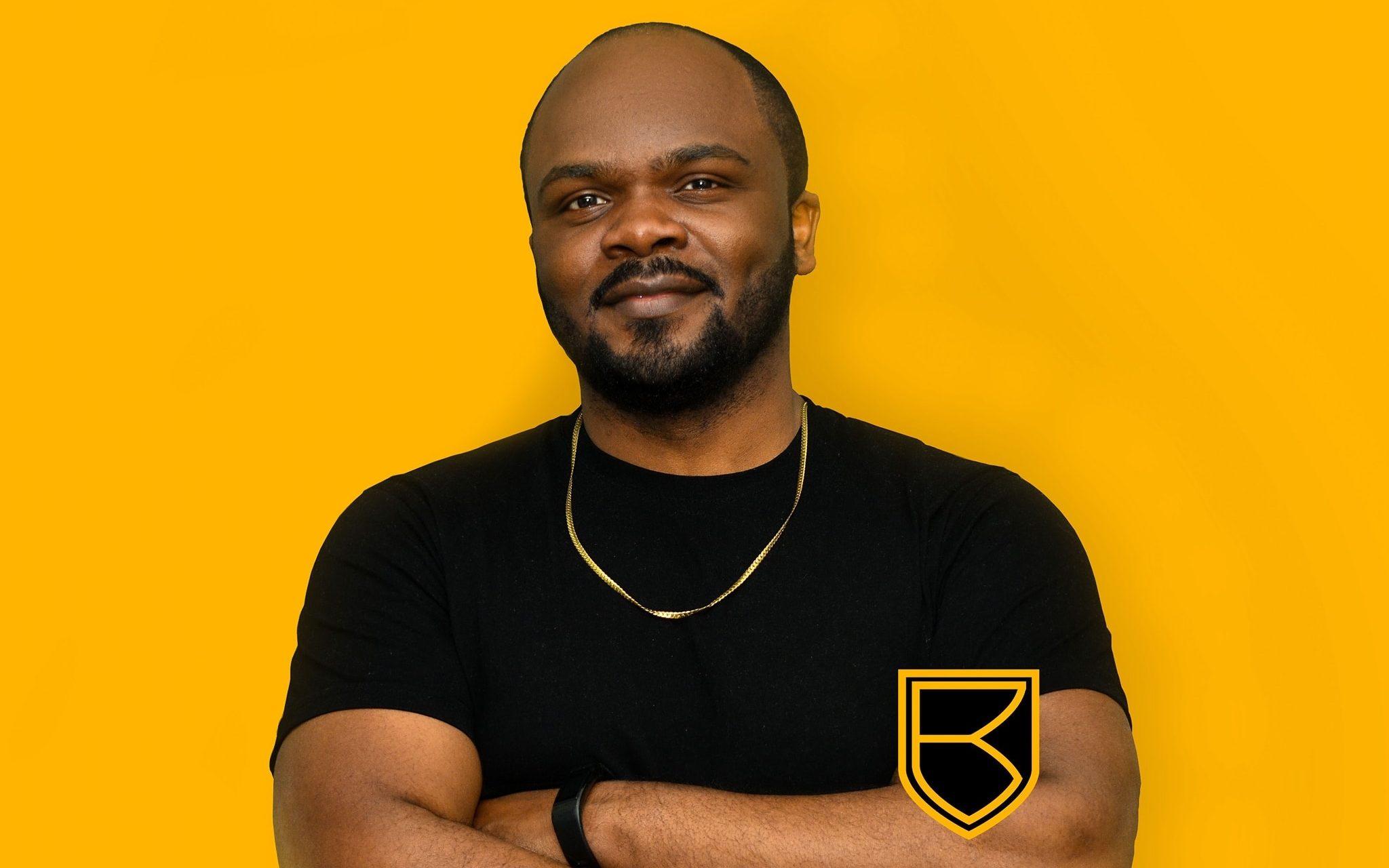 Dj Buuchezo stated that Afro Nite will offer free admission for ladies until 12 AM and charge 10 Euros for men. The event's doors will open at 23:00 hrs at the Rubin Lounge, Zufuhrstrasse 12, 90443 Nürnberg.
The night will have a variety of African music ranging from Afrobeatz, Amapiano and some well deserved Dance-hall.
DJ Buuchezo is a Kenyan professional DJ based in Frankfurt. The all rounded DJ plays all types of music including the hottest and latest African hits.
DJ Buuchezo offers top notch deejay services. He plays music fit for people of all ages for all occasions in real time thus giving you a taste of quality entertainment.
Always a step ahead of his contemporaries in the entertainment industry, DJ Buuchezo combines years of industry experience, an eclectic taste in music and sound technical know-how to consistently produce a quality entertainment experience.
His 'feel' for what the crowd wants guarantees that whether you are a party goer, corporate client or concert attendee, you always get an experience that is custom made to fit the occasion.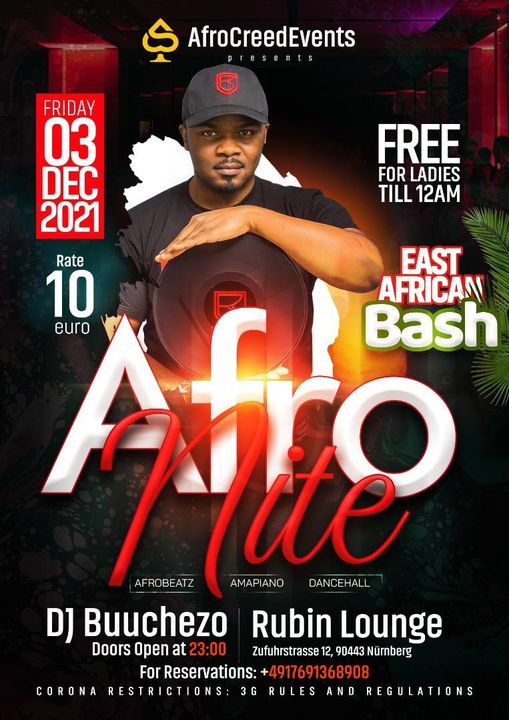 For those very cautious about the state of their health then Dj Buuchezo confirmed on a poster that corona restrictions and 3G rule regulations would be in place.
For the night's reservation, a number was provided for more information and details: +4917691368908