Eugene Asira, a Kenyan based in Germany wowed judges and fans with a thrilling performance at the Voice of Germany talent show.
Eugene Asira displayed his singing talent when he appeared on the show's seventh episode by performing H_art The Band's hit song, 'Uliza Kiatu'.
The judges who were facing away from the stage turned their seats towards him to show that they were impressed by his performance.
A video of Eugene's impressive performance at the talent show has since gone viral on social media with Kenyans at home and abroad congratulating him and wishing him the best in the competition.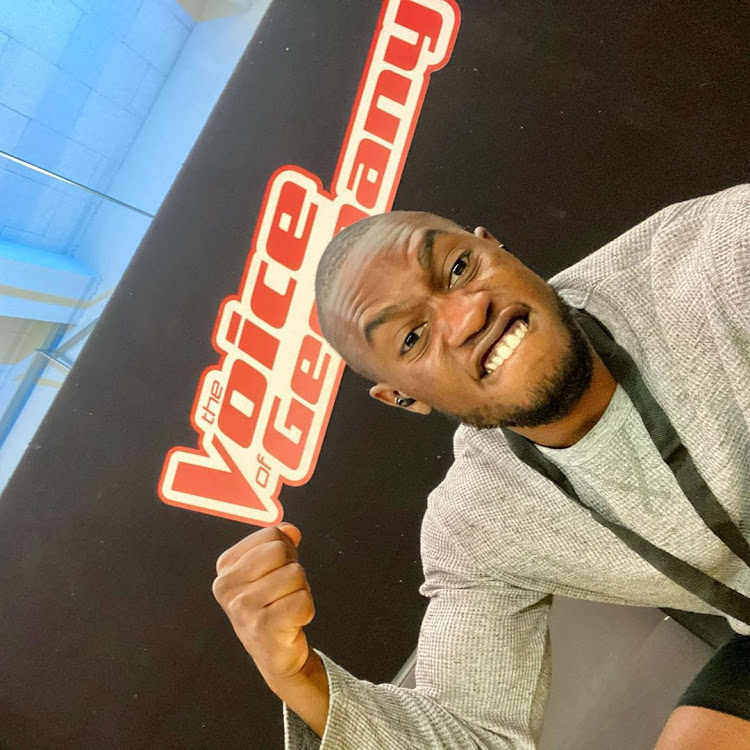 H_art The Band also sent a message to the young Kenyan man wishing him the best. "We are so proud of you brother, wishing you all the best," the band wrote on its official account.
The 'Voice of Germany' is a German reality talent show created by John de Mol, based on the concept of The Voice of Holland and its international series. The show first premièred on November 24th, 2011 and it is on its 10th season
There are five different stages to the show including producers' auditions, blind auditions, battle rounds, sign offs, and live shows.
Taking to social media, an excited Asira had this to say "The calm before the storm… Calm before the storm …. Tomorrow, 8:15 p.m., ProSieben, DO NOT MISS Tomorrow, ProSieben 8:15 PM !! Don't miss out! # tvog2020 #thevoiceofgermany #tvog #eugeneasira
Aaaalso people! Here is a piece of the gig …
You can watch the whole story + performance tomorrow evening on ProSieben, 8:15 p.m.
You are welcome to share and tag me so that I can repost it ❤️.
#thevoiceofgermany # tvog2020.
People! Here is a part of my blind auditions performance at the voice of Germany! PLEASE share it in your stories and TAG ME so I can be able to REPOST it. Every single comment will get a personal reply from me too😄".
Asira stays in Germany with his wife Susanne Asira and together they have one child.