Ghanaian woman Bernice Dapaah has been making bikes out of bamboo. Bernice calls bamboo 'a miracle plant' because it grows so fast and absorb carbon. She also adds it can also work wonders for children's education and women's employment.
Bamboo grows rampant in her native Ghana where she runs a social enterprise that employs women to transform it into bicycles which are exported all over the world.
Cycling is well known as being a low-carbon form of transport – but Dapaah is making it even more sustainable.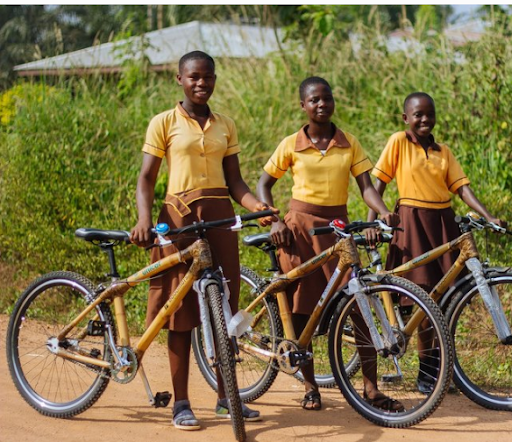 Germany: Latest changes in school laws due to the coronavirus pandemic
For every bamboo plant that is cut down to make a bike, Ghana Bamboo Bikes Initiative plants 10 more. Bamboo is stronger than steel in terms of tensile strength and is a cheaper, more sustainable material. It also takes less electricity to make a bamboo bike than a metal one. And the frame is completely recyclable.
Bernice Dapaah says that one of the things that makes it very easy to select bamboo for her bikes is that it grows naturally and in abundance in Ghana and hence it does not need importing to access it for use.
In an interview with Ecowatch she added that, "It's a new innovation. There were no existing bamboo bike builders in our country, so we were the first people trying to see how best we could utilise the abundant bamboo in Ghana."
Besides encouraging Ghanaians to swap vehicles for affordable bikes, Ghana Bamboo Bikes Initiative is helping students save time on walking to school so they have more time to learn.
Each time they sell a bike, they donate a bike to a schoolchild in a rural community, who might otherwise have to walk for hours to get to school.
Source: Ghana Bamboo Bikes Initiative