Ghanaians in Germany: The wine-producing region of southwest Germany, and its Carnival Society "Derkemer Grawler" have named King Togbe Céphas Bansah aka König Bansah as the Golden Winemaker 2022 of the city of Bad Dürkheim.
The Carnival Society said in a press release, that the traditional Ghanaian ruler is being honoured for 'realising many aid projects and this has improved the living conditions of his people.'
They added that the award was also granted to him due to his unusual life story and the special services he has rendered to his people that made is the best candidate for the award 'in an outstanding manner'.
The honour of Golden Winemaker (Goldener Winzer) has been awarded annually since 1974 by the Carnival Society to personalities from politics, sport, science and culture.
The award has always been given to those in high esteem in the community, they posses a stature that has earned them a high reputation in German society.
Chief Bansah will receive the medal in the evening of 21 January 2021 at an award ceremony that will hold in the historic Kurhaus Bad Dürkheim.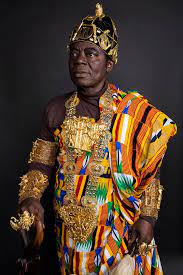 Togbui Céphas Bansah (72), better known as "König Bansah" in the German media, comes from Ghana and has been living in Ludwigshafen am Rhein since 1970.
In Ghana, Togbe Bansah is the traditional chief of the 300,000-strong Gbi community of Hohe Gbi in the Volta Region of Ghana, a region that is home to the Ewe people. In Ludwigshafen, he runs a car repair shop and works with his wife Gabrielle to raise funds for the implementation of development projects in his home country.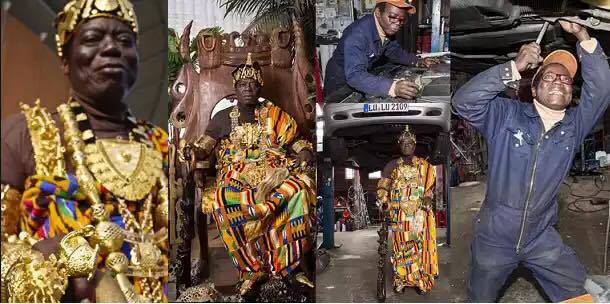 Bansah, the first person of African origin to be named a Golden Winemaker, had also made history in 1999 when he was crowned the first wine king in German history, helping to revive a dying tradition.