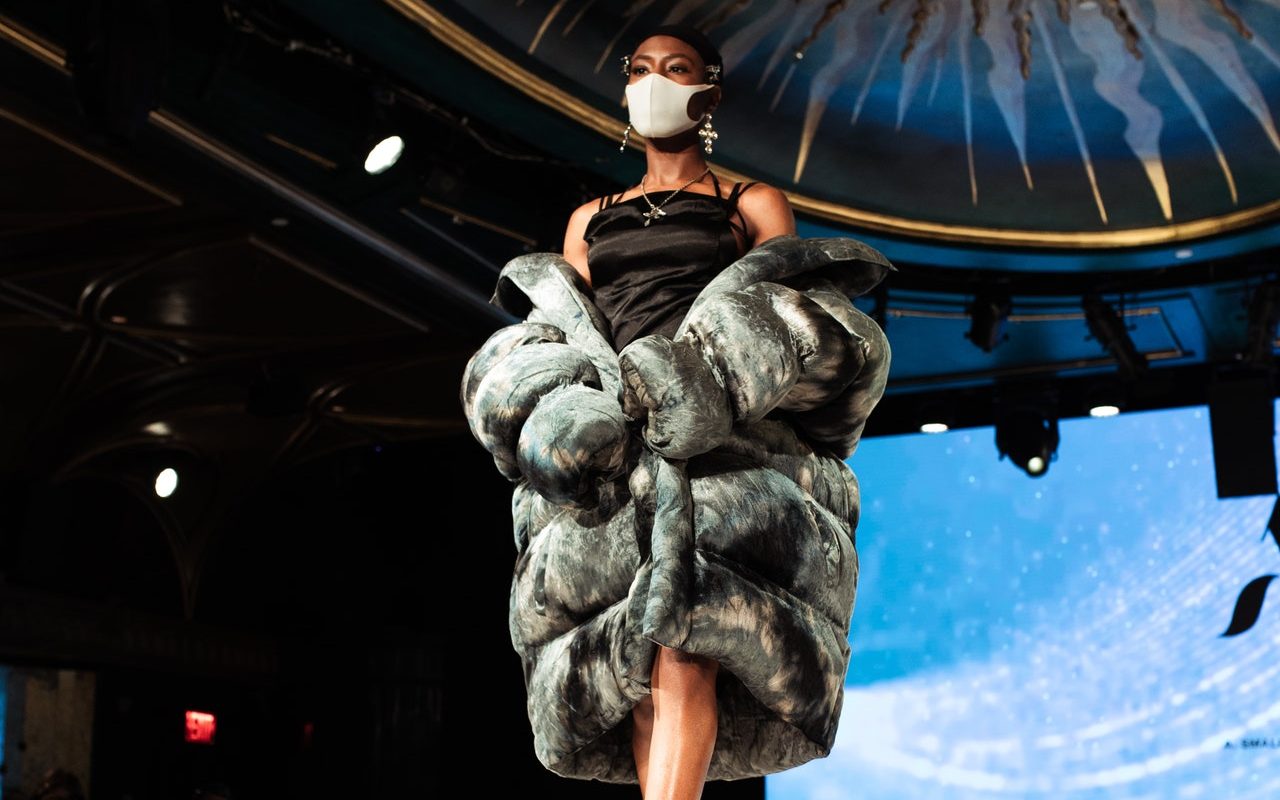 Africans in Germany. The Afro Fashion Night event is sending out a call for models to walk the runway at the event in Germany. In the following article you will find the necessary information to help you prepare and apply:
The Fashion Night Event will take place on Saturday July 30th, 2022 from 10 p.m to 5 a.m, at Sehzade Eventsaal Hans-Vogel Strasse 113. 0765 Fürth in Germany.
The Afro Fashion Night will boast the likes of Rabba Rabbai, Le Turbo, D'afrique and special performance from Cameroonian musician Petit-Pays.
Petit-Pays has over 35 albums to his credit and is the only Cameroonian musician with the highest number of songs ever.

The night will also feature resident and guest Dj's playing Afrobeats, Reggae, Soca, Dancehall, Makossa, Oldschool and Afrotrap.
The dress code to the event is to be as fashionable as possible with one's outfit being the main currency!
Here's what's going to be happening at this amazing event so you don't miss out!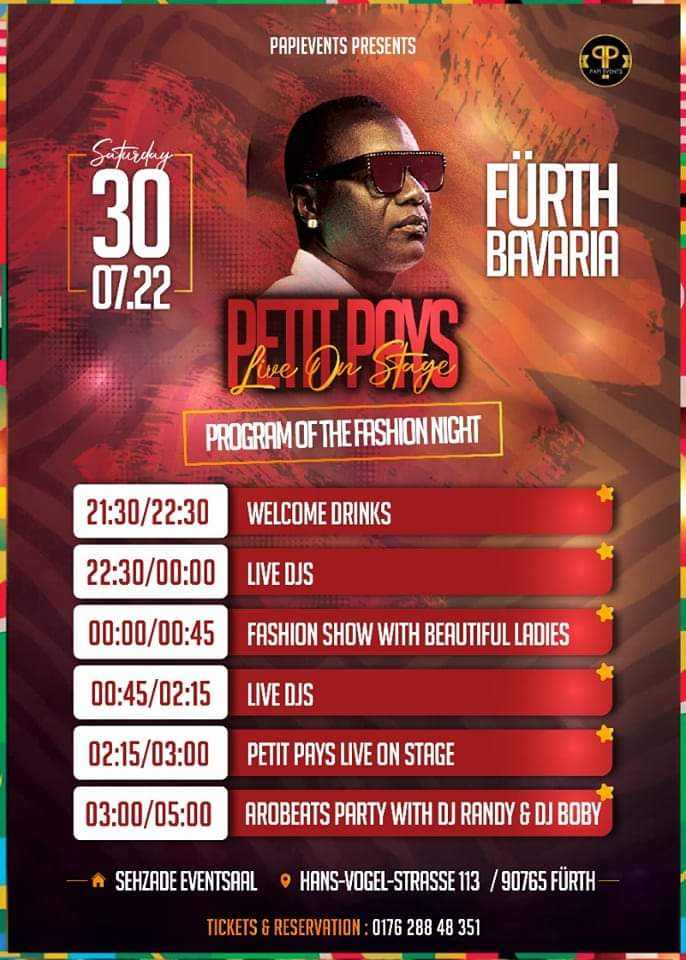 Dress code for the different walks:
Passage: Afro dress
Passage: bikini or sundress or designer dress
Passage: Evening dress
Finale
How do I apply to model at the African Fashion Night Event?
The event is set up to have captivating African beauty proudly exhibited and the winner will walk away with a 500 euro prize!!
To apply you must:
Have great charisma
Want to be in front of a camera
Send in your application before the deadline July 15th, 2022.
For more information and how to make a reservation for the African Fashion Event call: 0176 288 48 351 – 0151 145 69 880
For booking contact: papi-events