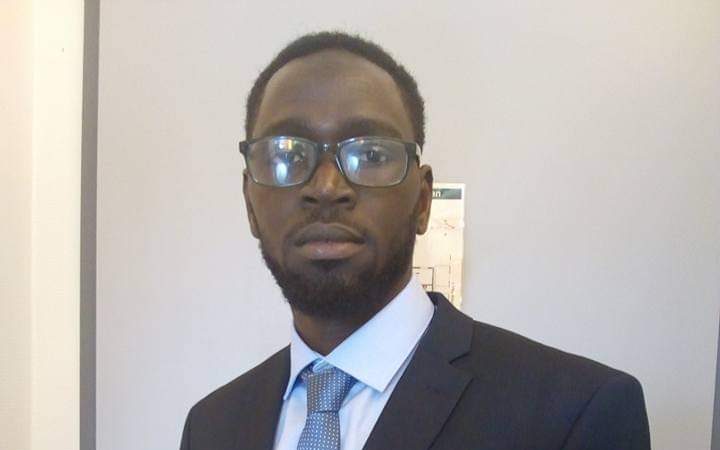 Africans in Germany. Meet Bakary Ndure, a refugee who has integrated himself in the Konstanz city of the Baden- Wurttemberg region of Germany and trained as a cook. Bakary's story is one that gives hope to all.
He came to Germany 2010 due to a dictatorship government and a hostile political environment that forced him to leave Gambia at a tender age. He shared that he started working at Essbar as a dish- washer and was later convinced by the boss to do an ausbildung as a cook and he later took up the challenge.
Bakary 31, shared his tale with Afronews.de correspondent Bakary Ceesay, taking us through his journey as a refugee through to the integration process and the job market in Constance.
Why did Bakary Ndure come to Germany?
Coming to Germany with the intention of having a safe heaven, In 2012-13 he attended Radolfzell Berufsschule Zentrum and from there he did training as a cook in Radolfzell and later Villingen hotel school for gastronomy.
"After working there for two years as a dish washer, my boss motivated me to do an ausbildung as a cook and I took the opportunity. The journey was not easy but with focus and determination I was able to overcome the challenges and finishing my apprenticeship," he added.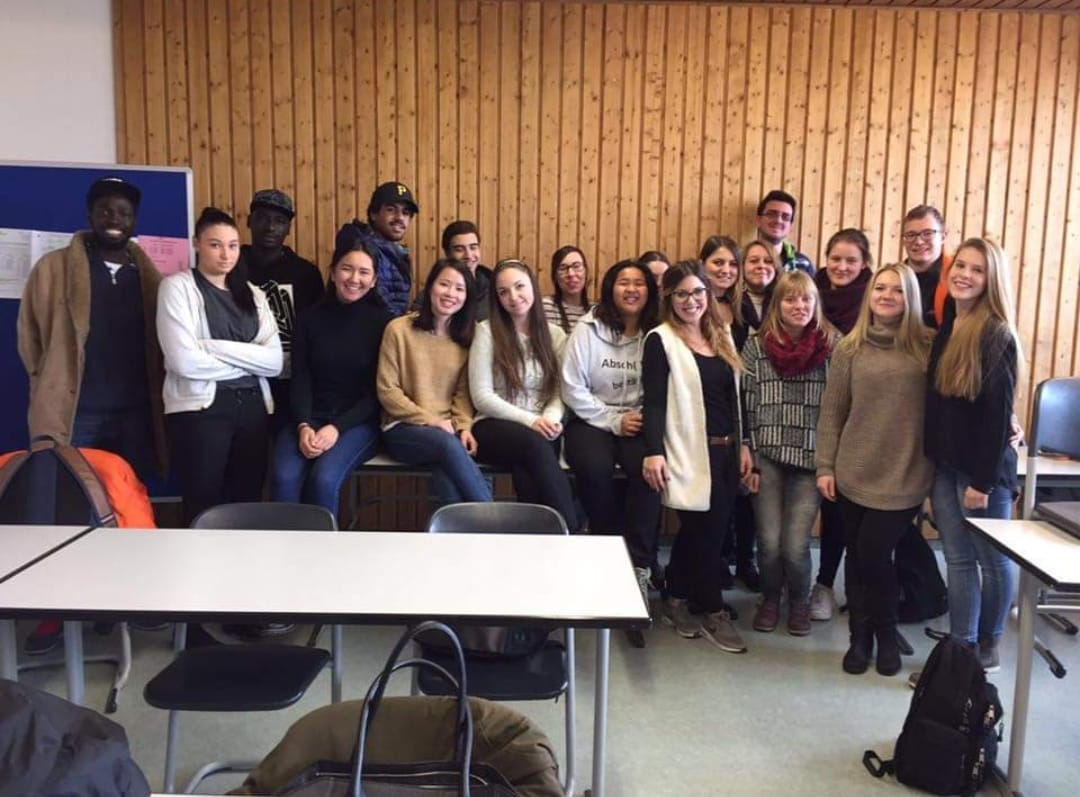 "I always have it in mind that I need to be focused and integrate myself in the society and also remember to be positive at all times in the society, meet new people and share my stories as a refugee," he explained.
He added that he did his apprenticeship at Essbar and after completion he worked at the same restaurant as a cook for seven years. Bakary added that he left Essbar in 2023, this year, and is now working as a cook at one of the restaurants in Kreuzlingen in Switzerland.
Why is integration important for refugees and immigrants?
He emphasised on a need for young people to take integration into the society seriously: "The most important thing is integration into the society as a refugee, it was not easy during this time but I fought to go to school, to learn the language and to train as a cook. Today I am a qualified cook in Germany, and that journey through my hard work and determination in Konstanz city offered me German nationality which means I am now a Germany citizen.
Mr. Ndure is also involved in sports as he believes that sports can be a tool for refugee integration. He was a former footballer of Allensbach football club, participated in marathons from Konstanz to Switzerland and did fitness with lots of friends.
"I am a founding member of African club Konstanz which aims to inspire young Africans to integrate in the Constance and be great ambassadors in Germany. We organise education and intercultural events for people from different cultural backgrounds as we believe that intercultural dialogue is important for people to live together in harmony," he pointed out.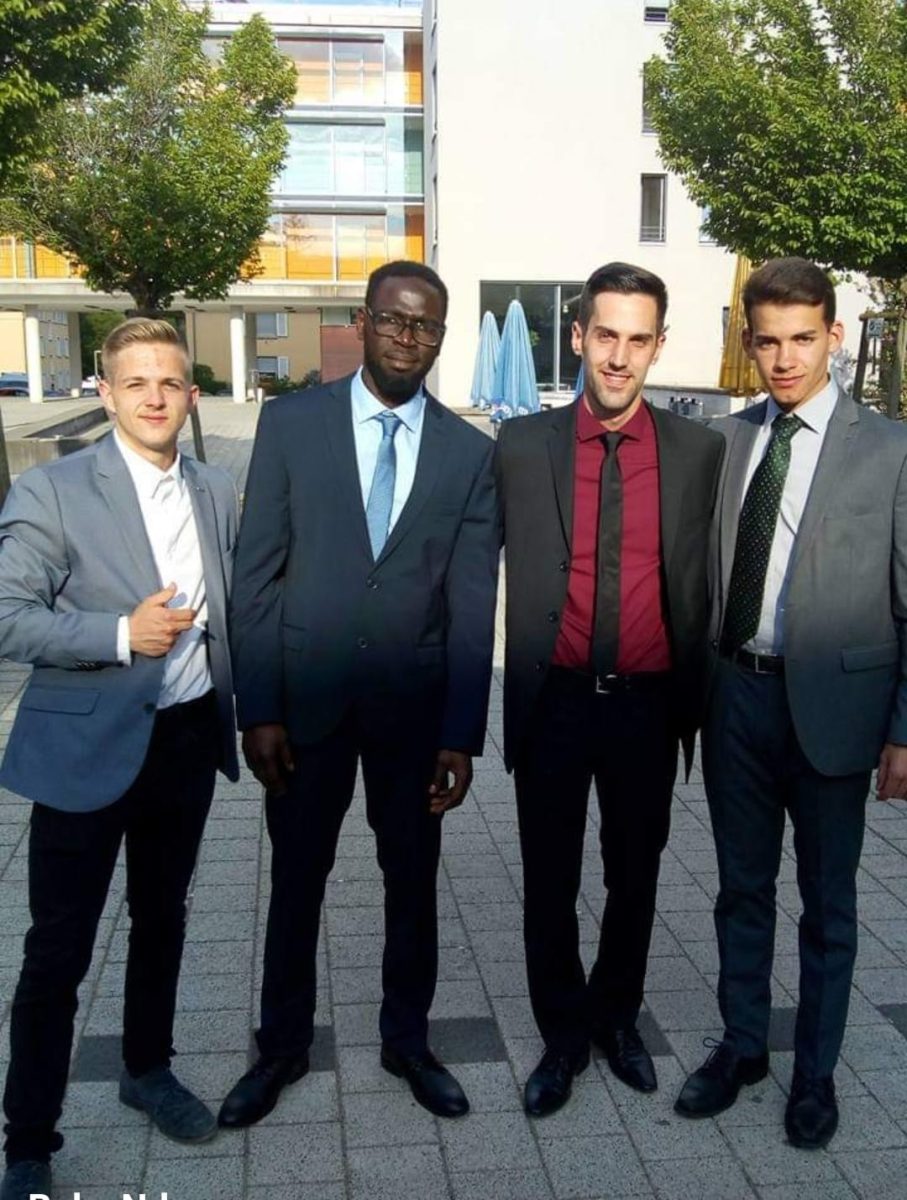 He urged the German migration authorities to be more open and open more doors for refugees and immigrants for school by learning skills and allowing others to work for the benefit of the society as migration is a win-win situation – but ideally, the host country benefits more.
What advice does he have for refugees in Germany?
Mr. Bakary Ndure strongly advises that young Africans need to humble themselves and integrate themselves into the society by learning the language and linking with good people in Konstanz.
He continued: "Konstanz is a diverse city with lots of internationals, students, and experts who go out and about and this is an opportunity to mingle with good people and share your stories with them and look for positive way out. Be a good ambassador as integration is the key, learn language work and respect the laws of the land,".
He revealed his future plan to open a restaurant in Konstanz by introducing an African and International menu and also training young people in gastronomy and creating more job opportunities for young people.
"I want to give back to Konstanz because the city made me who I am today, so am so grateful to all those who contribute to my journey in Konstanz and beyond in Germany," he concluded.