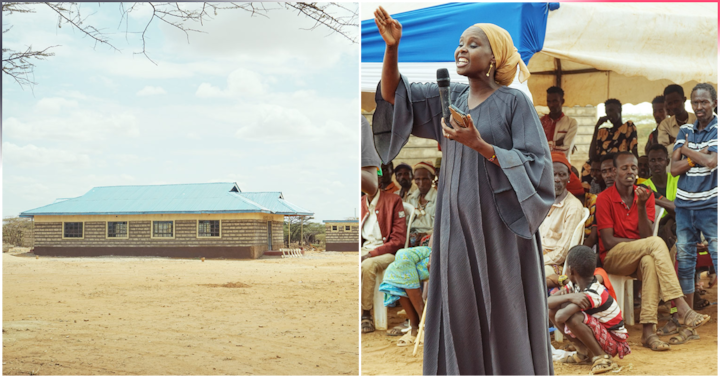 Africans in Germany. Kenyan Germany-based woman, Fatuma Nabosu, built a school and rescue centre in Kenya to help in the fight against FGM.
Fatuma Nabosu is a Rendille lady from Loiyangalani at the shores of Lake Turkana in Marsabit county who started the construction of the school and a rescue centre for girls in 2019.
The work on the piece of land started in September 2020 after she manged to raise some money from her business and a well-wisher donated to her a sum of around 7.7 million.
A family friend in Germany also gave her some money to build a house for her parents in Kenya but sh used the money to aid the construction of the school to help poor children in her community because her won educational journey was rough.
Fatuma registered the project in February 2019, and in December she travelled from Germany to look for a piece of land in Marsabit county.
She admitted the journey has not been easy, but she managed to finish the construction of the school in early 2022 and it was launched on July 30, 2022.
Fatuma shared with Tuko that she went to Germany eight years ago and that she is a mother of two. She also shared that she built the rescue centre as a way of fighting FGM/C but wanted something for the boys and young men in her community to benefit too. So she decided to give the boys a chance and built a school.
The philanthropic mother of two said that the school had a boarding session that will be for girls only as boys will be day scholars.
What is the structure of the rescue centre?
The school's dormitories will also be used as rescue centres for girls running away from FGM/C, early marriages and orphaned girls.
So far I built three classes, one dormitory, a modern kitchen, a dining hall, eight toilets, and two bathrooms and I also brought water closer to the school and the community living around the school," she said.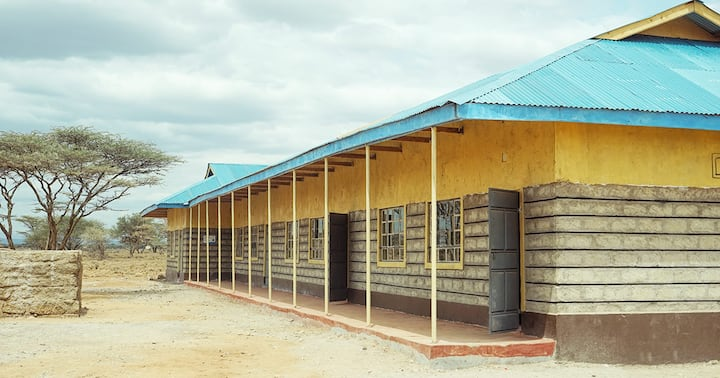 The school named, Dakhane Primary School, will start admitting students in January 2023 and Nabosu will be present to admit the students herself.
She added that she also needed to reach out to government offices to get teachers, books, solar panels and food. Nabosu raises money through selling handmade viondoos (woven baskets) and Maasai beads from Kenya as she also promotes a community of women back in Kenya.
READ MORE:

Kenyan-German Fencer Alexandra Ndolo makes history – becomes first Kenyan woman to compete at the Fencing World Cup