Kenyan German-based DJ Aisher will be hosting her first ever live stream on popular social media platform Instagram.
The African star posted on her Instagram story that the live session will take place on the 1st of May 2021, Saturday, 8 P.M German time.

She wrote this on her handle, "For the 1st time on IG. Let's have a Live-stream on the 1st of May, right here. Wajulishe na wenza💥💥💥💥. #iglive #livestream #djlife #djane #goodmusicalways"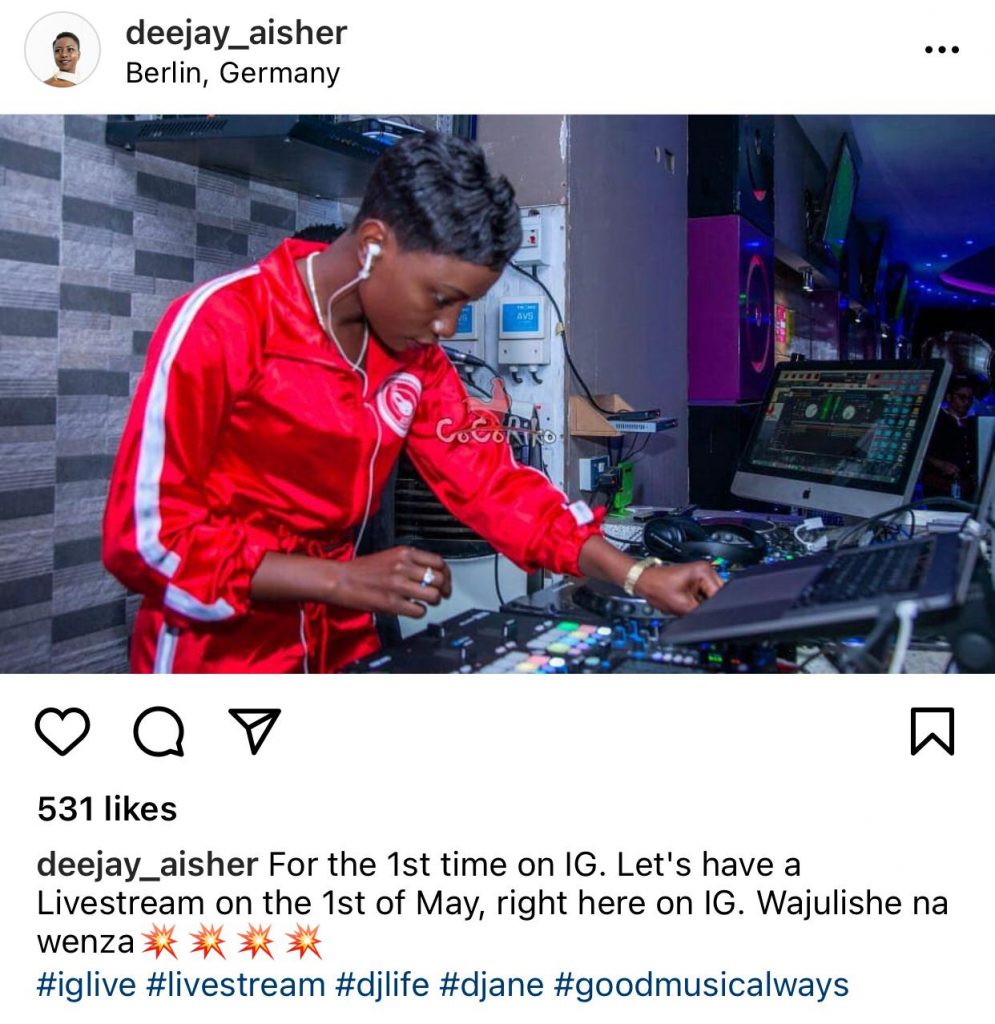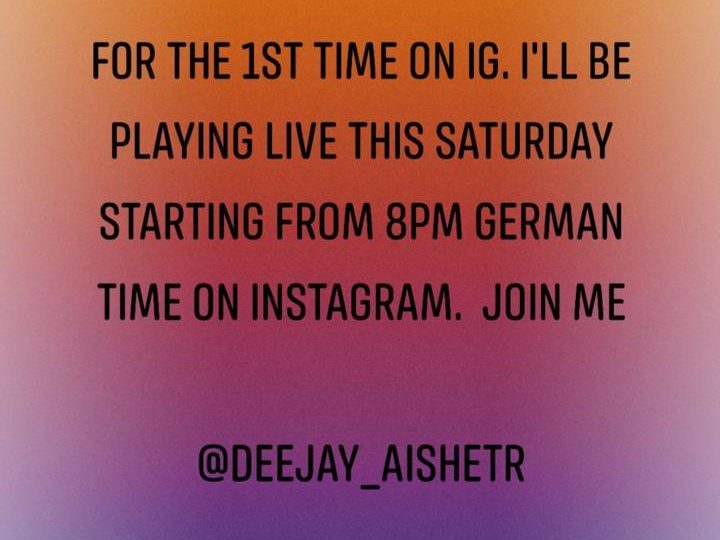 READ MORE: DJ Aisher challenges African celebrities to speak up against human rights violations
DJ Aisher and Afronews.de host an emotional tribute show for Magufuli
Aside from her amazing skills on the decks, DJ Aisher is well known for her activist work in supporting the freedom of expression and bringing an end to injustices in Africa and to Africans.
She recently hosted a live session with Afro news that celebrated the late president of Tanzania, John Magufuli (HERE) and also supported the fight for the release of Ugandan opposition leader Bobbi Wine from his home while urging celebrities to use their voice and influence for a good cause. We wrote about it <<here>>.
Source: DJ Aisher Instagram