Ghanaians in Fürth, Germany will host a big party to celebrate their country's 63rd Independence Day next weekend.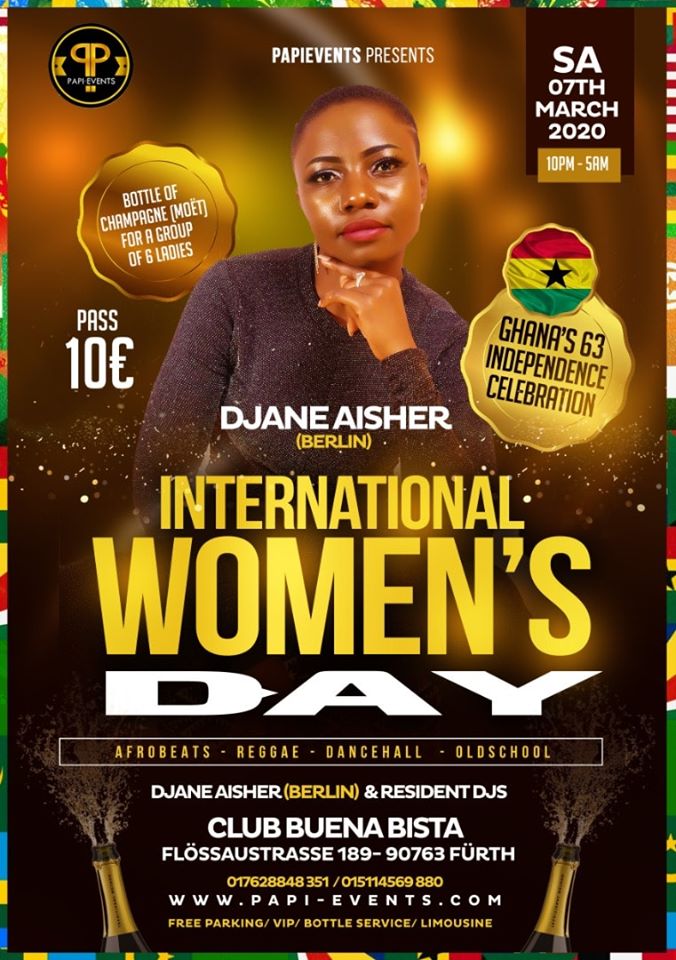 The party which will also mark International Women's Day will be held on 7th March 2020 from 10:00 pm to 5:00 am the following day at Buena Bista Latin Club, Flößaustraße 189, 90763 Fürth.

DJ Aisher Philly from Berlin who has been recognised as the best Kenyan Female DJ in Germany and Europe will entertain the guests throughout the night together with other resident Djs.