Afro Celebrity Singer Patapaa Amisty says that he was once racially stigmatised from a hospital in Germany because of the colour of his skin. Narrating his ordeal, he said about four months ago, his girlfriend, Liha Miller (who is German), felt sick and had to be rushed to the hospital and upon their arrival, the doctor approached them speaking to her in German. They had an exchange to which she became angry and told off the doctor then left the hospital. The Afro Celebrity says he became curious as to what the issue had been about and asked his girlfriend who responded that the doctor was curious to know what a black person was doing being in such a hospital. The doctor had refused to serve her unless Patapaa left the premises or waited outside.
This gave him the indication to the artists that a majority of white people do not have any respect for black people as he added that he watched surprised as other patients were allowed to enter the hospital with their spouses, boyfriends, girlfriends, etc with no questions asked. Also speaking on the show, Sister Sandy on Ahosepe on Adom, Liha Miller said she was surprised other patients were allowed to enter the hospital with their spouses with no questions asked. "The doctor warned I will not be taken care of if he stays around but I also couldn't watch them sack him so I left without any medical attention," she said in an interview.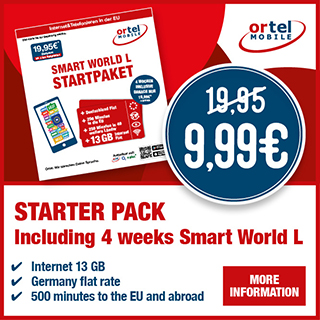 Racism is something that has been on the rise in Germany and such instances are not rare. Recent statistics confirm a dismal trend: Racial discrimination has increased significantly in Germany. A report written by the German Federal Anti-Dissemination Agency (ADS) reported that cases of racism in Germany have risen by almost 10%. Cases to do with racism and discrimination take up to 33% of the cases the agency received and deals with. And this number has been rising steadily as in 2016 it was already 25%.
Germany has an "ongoing problem with racial discrimination and does not give enough consistent legal support to victims," said Bernhard Franke, the acting head of the anti-discrimination agency, when presenting the report. In the report, Franke wrote that 2019 was a year in which hatred and hostility towards particular groups left deep and painful traces like the murder of Walter Lubcke to the terrorist attack on a synagogue in Halle.
The annual report goes on to add that many of those affected have the feeling that the overall situation has not improved over the past years. They feel that although attacks and murders have shaken society, the worries, fears and experiences of exclusion had by people with a migration background are ultimately not taken seriously. Germany is still a long way from progress but it is not an unachievable dream. The ADS urged federal and state legislators to significantly improve both the legal position of those affected and the assistance available to them. It also said the framework for state protection and the legal consequences for violations must be more clearly defined.