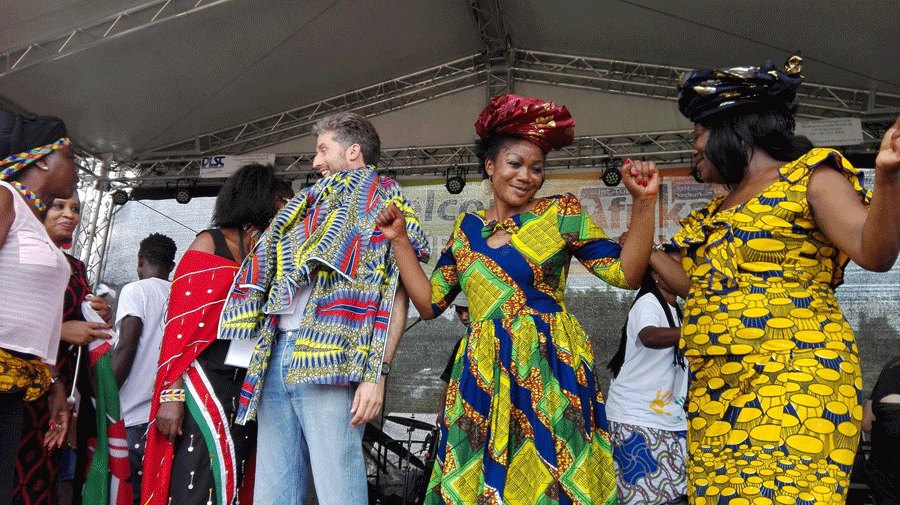 African Festivals in Germany: Afrika Festival Tübingen, also known as UMOJA W'AFREEKA, is back and this time with an Epic edition: First of its kind in Europe and the World.
Where will it take place?
The biggest African cultural and business event in Germany will be taking place from the 1st – 4th of June 2023 at African Village, Festplatz Europa street 80, University Town Tübingen, near Stuttgart- Southern Region of Germany.
The theme this year is "Proud of who we are" with headliner Witty Minstrel popularly known by the pseudonym "Pirip Boi". He is a Cameroonian multilingual singer, rapper, songwriter, movie scriptwriter and actor. Witty and the youth of Africa are transforming the cultural scene of Africa through a cultural revival, an elevation of heritage, identity and decolonization through music, songs, instruments, customes and more.
Come and enjoy a typical African culture brought to you by Dr Susan Tatah and team…this year, we celebrate the prestigious culture of our Africa. 
Who are the organisers
Afrika Festival Tübingen has been organised by the amazing Susan Tatah since 2007. It is a global platform connecting and uniting Africans on the Continent and its Diaspora Worldwide in terms of trade, businesses, projects, culture, development and economic activists.
READ ALSO: Meet Susan Tatah, the lady behind one of the biggest African Festivals in Germany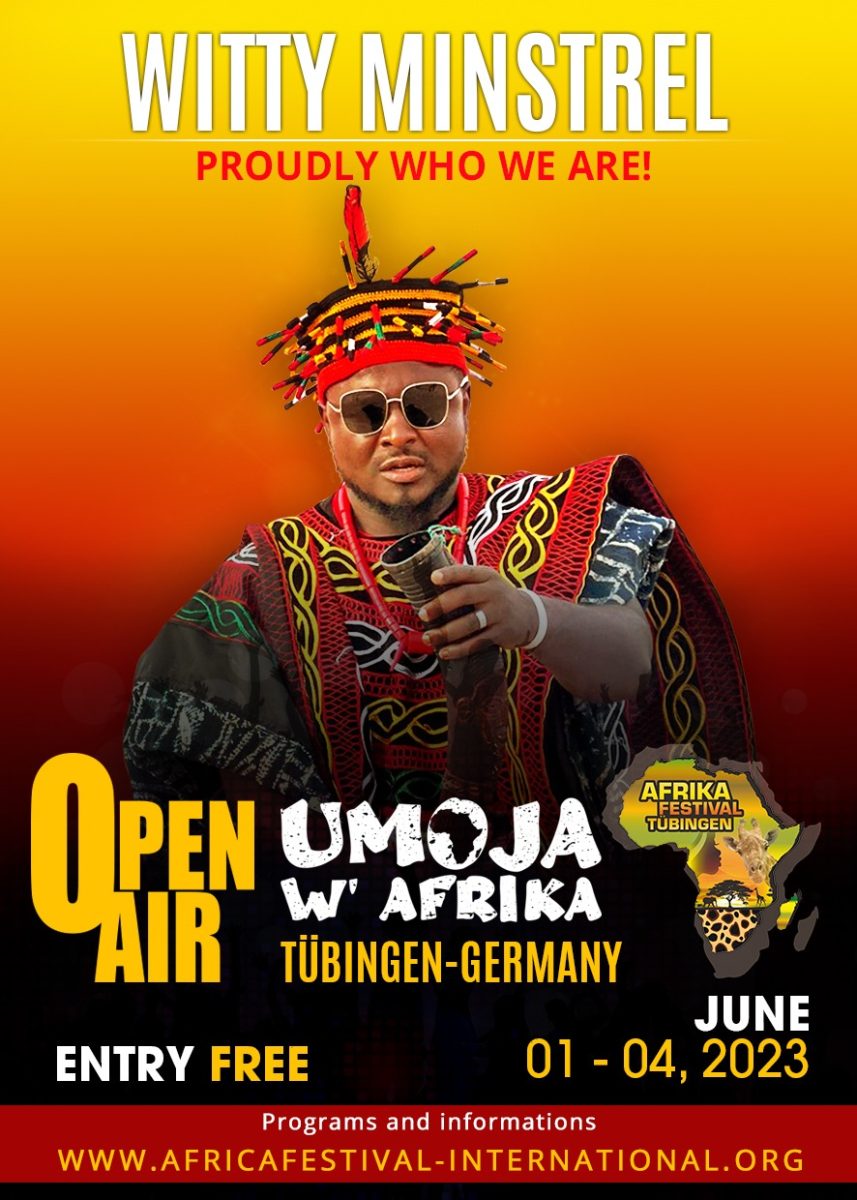 The festival attracts more than 30,000 people from all parts of the world to exchange ideas, network, and a have a taste of Africa away from Africa by enjoying African music and dances, food, and buy African products.
For registrations click here: