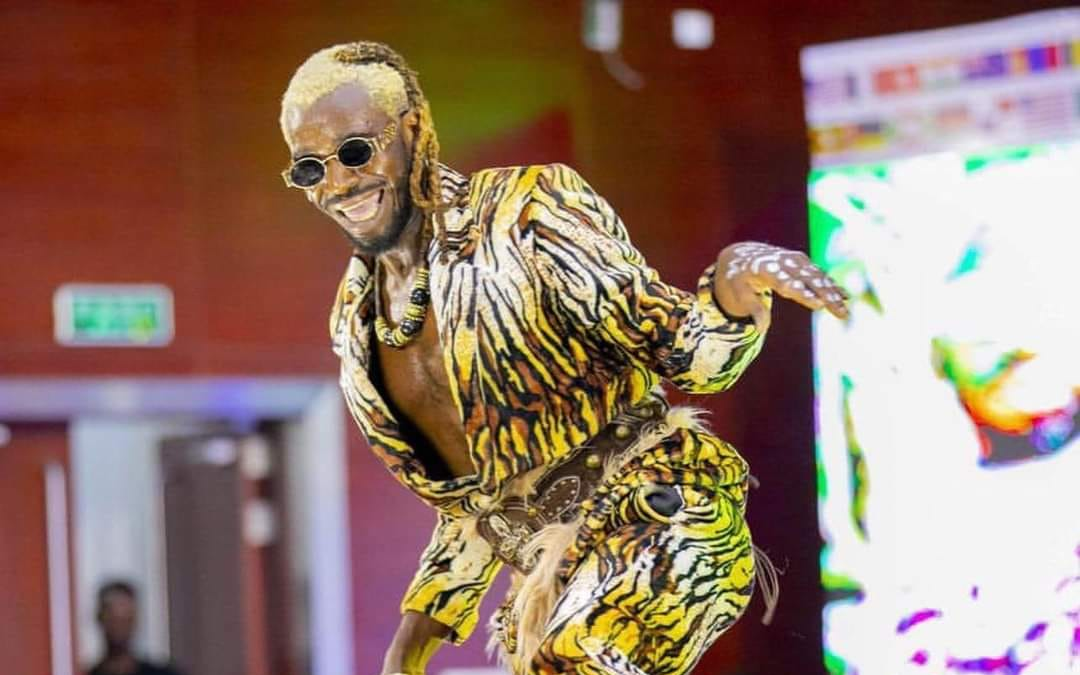 African Festivals. Afrika Festival Tübingen kicks off. The Afrika festival Tubingen kicked off in a stunning bright and colourful event launched on the 1st of June 2023 at 8pm.
The event is being hosted on the festival ground Weilheimer Wiesen Tübingen, 72070 and it has created a unique opportunity for Germans and Africans from all parts of the country to come together and get immersed in African cultural activities and enjoy African foods and activities.
The event organisers boasted of hosting 'the rock East Africa's biggest' artiste Sholo Mwamba at the festival which kicked off yesterday 1st June and will be going on till the 4th in Tübingen Germany.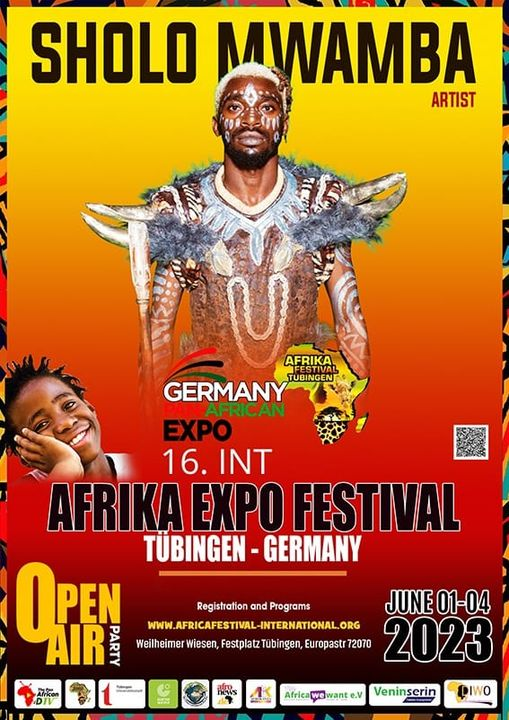 The dress code for this years festival is 'Not black, not white, but COLOURFUL' and will involve a culture program, a bazaar, an exhibition, a DJ, Gastronomy, a diaspora history forum, conversations, a market-place, parade and fashion.
Why you should attend the Afrika Festival Tübingen 2023:
The festival promises those attending loads of attractions, creativity, fun and incredible opportunities with more than 100 artistes going live on stage to showcase their amazing talents.
The program highlights consists of huge Africa Market with Food Vendors, Exhibitions, Traders, Entrepreneurs in every sector- Arts and Culture, Agriculture, Tourism amongst others.
What does the Afrika festival Tubingen programme entail?
For those attending the event it promises a very packed schedule meant to excite and educate as all are welcome to join and participate!
Find the event's programme below: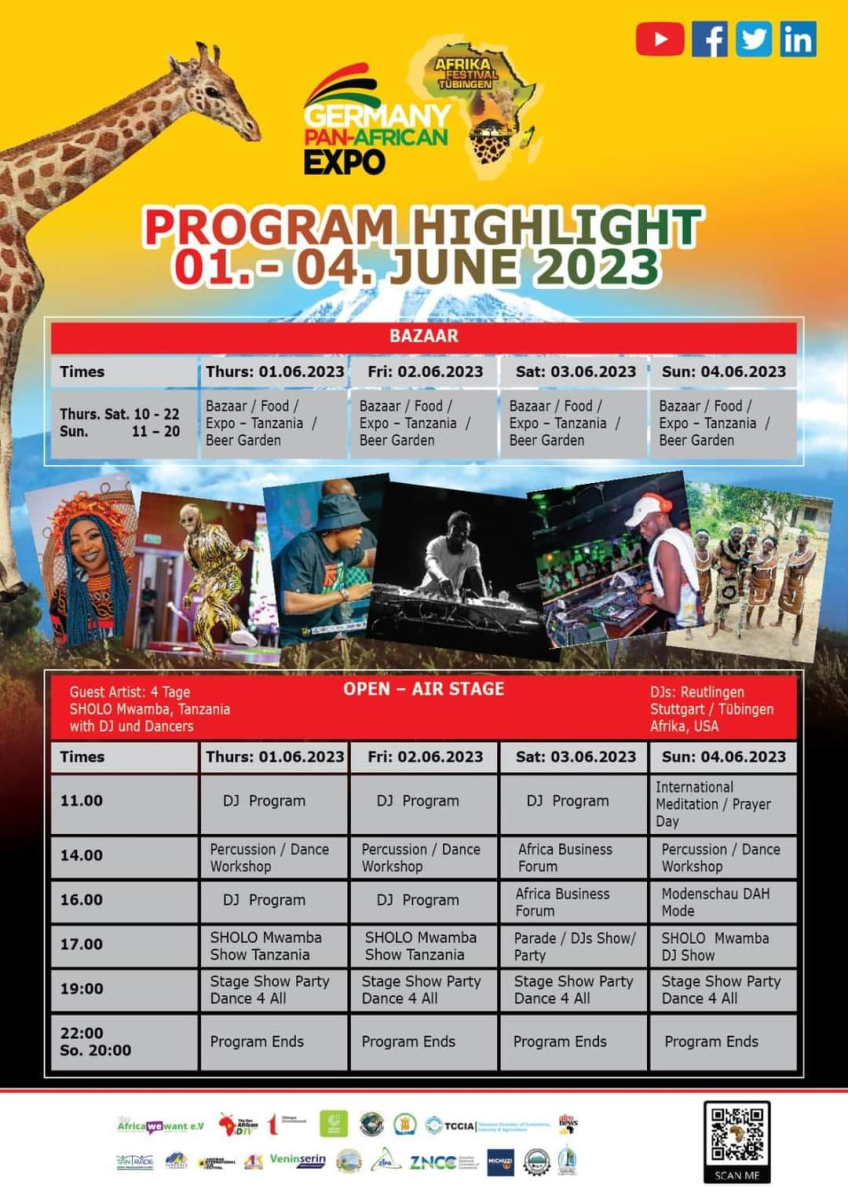 Find more information about the event here:
What you need to know about the largest African Festival – Afrika Festival Tübingen 2023
Amazing vibrant scenes from the Afrika Festival Tübingen 2022 – IMAGES